COVER STORY: Njugush aka Timothy Kimani, Undisputed King of parody
"If you know where your lifeline is, then you know if it flourishes, you flourish. If it fizzles out, you die."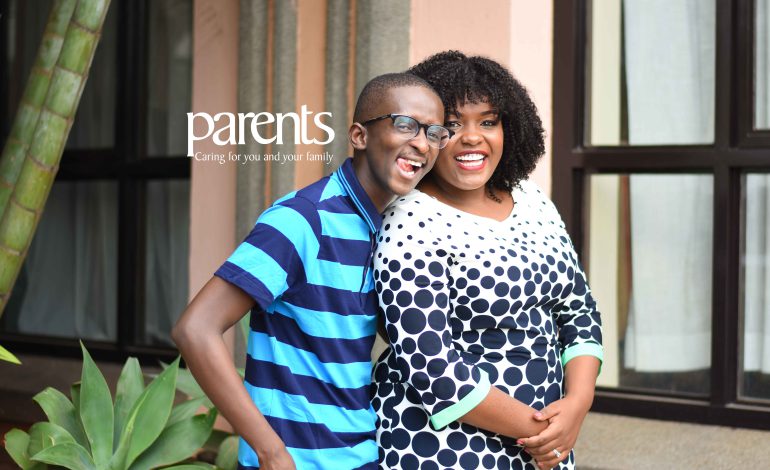 How old were you when you started acting?
Njugush: (Thoughtfully) About seven years and it was in Sunday school. Most of the primary schools I went to (and I went to a lot), did not offer drama opportunities. My dad is a PCEA church reverend. So whenever he was transferred, we'd move with him. While in secondary school, the headmaster imposed a four-year internal ban on drama festivals after some members of the club misbehaved. So I opted to nurture my piloting dream instead.
And?
Njugush: I was so determined to become a pilot that I wrote a letter to former Kenya Airways CEO Titus Naikuni. There was a scholarship Kenya Airways was offering bright students at the time (Cheekily), and I firmly considered myself bright. My dad had the letter typed out for me but the challenge was we didn't know where to drop it. So one day while in town, I saw a van with a Kenya Airways logo and asked the driver if he could deliver it to Naikuni. To this day, I have never known if that letter ever arrived but that marked the end of my piloting dream. My grades didn't also help.
And so you began acting?
Njugush: Yes. While trying to figure out what to do next, I joined an acting theatre group at the Kenya National Theatre. To be honest, I longed to be back on stage and it wasn't just for fame or money. To date, I think the only worthwhile thing I bought with whatever money I earned was a wallet worth Ksh150. I had asked my mum for a soft loan, around Ksh4000 per month, telling her I would pay her back after the group's acting tours, only to realise that after some tours, we had only made Ksh800.
But you stuck it out and as they say, the rest is history?
Njugush: Ha! I wish. Acting was my passion but it didn't seem like a realistic career path. To which family could I comfortably take to Ksh800? In 2011, I decided to join Kenya Institute of Mass Communication (KIMC) for a diploma in journalism.
Granted Kenyans met Njugush on TV as a journalist, but not a conventional one, did you find it ironic that you were parodying a career that you studied so hard for?
Njugush: (Cheekily) I was just as shocked. At KIMC, I found reprieve because they had a very vibrant drama club, which I immediately joined. I knew I was going to be on TV but I didn't anticipate the 'HOW'. Towards the end of my studies in 2014, Abel Mutua (award-winning actor and scriptwriter) called to tell me he loved a character I had played three years earlier as a first year student. The character of an elderly man called Habakkuk had only three lines. However, I got so much into character with those three lines that the more the play was staged, the more lines Habakkuk got. Abel told me he was developing a show called Hapa Kule News and wanted me to be part of it. Of course at the time, I knew it was a serious TV show and arrived in my fanciest suit, only for Abel to tell me I'd be reading news in my vest.
Where did the name Njugush come from?
Njugush: When I started out with Hapa Kule News, I was an extra so I never had a name. However, following one of the shows, guys online demanded to know what my character's name was. We started brainstorming but couldn't come up with one. Coincidentally, as we were brainstorming, some taxi guys seated behind us started calling out to one of their colleagues – Njuguna. It sat well with us, and over time shortened it to Njugush.
In 2014, Abel started a new show, The Real Househelps of Kawangware. Your character Njugush became a smash hit but in 2016 you surprised everyone by quitting the show when it was at its apex. Why?
Njugush: After Abel took me under his wing, we worked closely together and he became a confidante and a mentor. In anything I pursued, I would go to him for advice. So when Abel decided to leave the show, it made perfect sense to leave as well.
That's a lot of credit to give one person and a giant leap of faith career-wise, don't you think?
Njugush: If you know where your lifeline is, then you know if it flourishes, you flourish. If it fizzles out, you die. Abel was a lifeline for me. He has this innate ability to see what other people don't and that influenced how I wanted to think and work as an actor. Plus change is good, right?
So no regrets?
Njugush: Once I make up my mind about anything, I don't linger on what could have been. However, it's not as though when I quit I had a back up plan. I was trying to figure out my next move. Unfortunately, the quit also coincided with the time we had planned for traditional marriage rites with my fiancé and now wife, Celestine Ndinda Kimani. I had no income. Zero. In fact, on that material day, I was so stressed out I crashed my car behind a lorry. It was Abel who showed up with the money I needed to present at the ceremony.
So how were you guys getting by?
Njugush: Celestine had just started a small business, selling shoes, utensils and clothes. We survived on whatever little she made. After the ceremony, however, I decided to go back to theatre. I was there for a while until one day a friend invited me to a radio set. On my first visit, I merely watched the hosts. I was invited again the following week but when I came back, I realised that there was no co-host. The show producer requested me to fill in for him. I had nothing to do or lose anyway so I agreed.
My role was to infuse a bit of humour into the topics they were tackling. After the show, I was invited for a 'small' meeting where I learnt the show belonged to the BBC and they wanted to hire me. I quoted my price, which they agreed to, and tripled it. I was there on a one-year contract.
Clearly, you were struggling with determining your worth.
Njugush: I still do. That is why Celestine is my manager. I prefer to concentrate on creating the content while she brokers deals and runs my schedule.
At which point did you decide to dabble with online marketing?
Njugush: It wasn't intentional. We stumbled into it. At the time, my idea of online marketing was helping Celestine push her merchandise on my social media pages, which had a bit of a following. We were so idle that to make life bearable, we'd go for walks around the estate. One day while trying to figure out how to kill boredom, we just whipped out our phones and started recording ourselves goofing around and posted them on our social media pages. It got a lot of traction so we did another. The more videos we posted, the more views we got and my numbers started growing. Shortly thereafter, brands started asking if they could do product placements on our videos.
Sounds like you won the lottery and you're still winning. You've done ads for Twaweza, Kenchic, KFC, Crown Paints and so on. Are you enjoying the ride?
Njugush: Even a jackpot comes with its own challenges. We've had to deal with fraudsters, poor remuneration and so on, hence the decision to make Celestine my manager.
Expound on some of the challenges.
Njugush: Two major ones come to mind. One day a corporate called me and asked if I'd be interested in becoming their brand ambassador. I said yes, gave my quote (I later learnt that I'd under quoted myself by five times) and we were good to go. Weeks later, after Celestine and I celebrated our soft landing by making wedding plans and orders with money we didn't even have yet, and a day before inking the deal, the client told me they'd picked someone else.
Lesson: Never plan with cash you don't have.
Another time, an agency contacted us on behalf of a client and after agreeing to terms, we went to work, even selling our TV to finance the project to make the 10 videos agreed on. On going to collect the payment, the agency said the client didn't need the videos anymore and we were not going to be paid. We later learnt the client had never even seen the videos.
What has been the most enlightening experience for you in your acting/comedy career?
Njugush: My greatest fear in life has always been failure. I always used to wonder what I would do with my life. I therefore encourage other people, aside from books, identify your talent and hone it. When I quit TV, I never thought my next big break would be online, but when I think about it, comedy is what I know to do best. So if you're good at soccer, mechanics, drama or what have you, keep at it. The more you are available to learn, the better you become at it and the earlier the better. In fact, I wish I started my online journey earlier. It has amazing opportunities.
Do you have any plans to go back to the screen, small or otherwise?
Njugush: Yes. I'm a writer of the Hullabaloo Show on Maisha Magic. There's a show that Abel and I are also working on. Celestine and I also started our company, Njugush Creatives, which deals with digital solutions and content creation. We also recently signed a deal with Fanaka TV to present their show Biashara Mtaani.
Meet The Kimani's
Celebrating six years together (two in marriage), Njugush and his 25-year-old wife, Celestine Ndinda Kimani are college sweethearts and business partners who met at the Kenya Institute of Mass Communication. Here is their take on their dynamic work-family relationship and parenting.
Was it love at first sight when you met in college?
Celestine: Nope. We were just regular friends but when people started teasing us that we were inseparable, we thought it would be fun to turn the joke on them. The joke was clearly on us.
Njugush: That being said, our relationship was not the classic dinners, flowers and chocolate type. The struggle was real.
Just how real?
Celestine: We were so broke the only things we could afford were walks from South B to town. Sometimes I'd have to take a lot of food from the mess because he didn't have anything to eat. The good thing was Njugush never beat around the bush. He'd say outright that he didn't have money so we may as well enjoy each other's company. I tried to get him to borrow money but he never would. Sometimes I'd cry wondering why my boyfriend never treated me the way other boyfriends were treating their girlfriends!
Njugush: My dad warned me to never borrow money for leisure. However, we had a lot of hope and big dreams. We'd walk into supermarkets and talk about the things we'd one day afford when we got married. The funny thing is, we never really planned to MARRY each other. It was just random speech.
Celestine, was it easy to believe in his potential?
Celestine: Yes. Njugush is independent minded and a hard worker. He was an evening student but he would attend day classes he hadn't registered for, take the exams and even outdo the students who had registered.
Njugush: (Coyly) You stop!
Celestine: (Laughing) Seriously. But I also stayed because he's funny. He used to illegally bunk with another friend of his in school until he was discovered and chased from the hostel. He was too ashamed to ask for money from his parents.
Njugush: It's not like my family was badly off. I just wanted to prove to myself that I could look after myself and I wanted to make the most of what I had. It seemed like either those deemed good looking enough or with connections were getting jobs so I figured that if I had a cross section of skills, then I would be more marketable. Besides, I have a younger brother so I thought my parents' money was better spent on his needs.
Was it an obvious decision to start acting as a couple?
Celestine: No. I was always behind the scenes. However, after a while, guys online started asking who the invisible videographer Njugush was always speaking to was. So I started creeping in on a couple of videos and eventually my character, 'Wa Kavinye' became a staple feature.
Is there a difference between being a wife and a manager, husband and client?
Celestine: I don't separate between Timothy and Njugush. They're all one and the same to me. Njugush also doesn't dictate or undermine the decisions I make as his manager.
How does one determine their net worth from a client and manager's point of view?
Njugush: Invest in yourself and make the money you earn work for you. Also treat your staff well. That way, they'll always perform and your output will be great.
Celestine: It's good to invest. However, you can't invest if you're earning peanuts. Sometimes clients approach you but when you look at the end value, you might as well have worked for free.
Your first-born child, Tugi Kimani, is now five months. What is your experience of parenthood so far?
Celestine: It's been a learning experience. Adjusting to the crying, night schedules and diaper changes the first few days were hard but I can't complain now.
Njugush: Tugi is from a Kikuyu word 'utugi' which means generous. We decided to give him the name because he came when doors of opportunities had started opening for us. It's exciting to watch him grow. I do worry sometimes if I'll be truly able to fit into the huge task of being a dad and teaching him life skills. I don't ever want him to say I failed him.
How has having him affected your relationship?
Njugush: I respect and admire Celestine's strength so much. I decided to be a present dad from the word go. A lot of our attention is spent on making sure Tugi is okay and that in a way has brought us closer.
Celestine: It's good to be open to your partner about your feelings. The first few months I was too afraid to hold Tugi so Njugush used to bathe him. I also used to crave a lot of alone time. Njugush would thus stay with the baby so that I could get a breather or sometimes we would all just go out.
What does the future hold for the Kimani's?
Njugush: The future is ours to make. I think we'll surprise ourselves. We are open to pursuing every opportunity that comes our way and we are willing to knock doors.
Celestine: We get excited when we achieve our goals. When we started out, we had nothing, and we were living in a bedsitter. However, we'd motivate each other saying one day our lives would be different. We are looking forward to achieving more goals.