10 places for destination weddings in Kenya
If you think that reciting your wedding vows in an exquisite location away from home will make your wedding special, you are right. A destination wedding allows you to have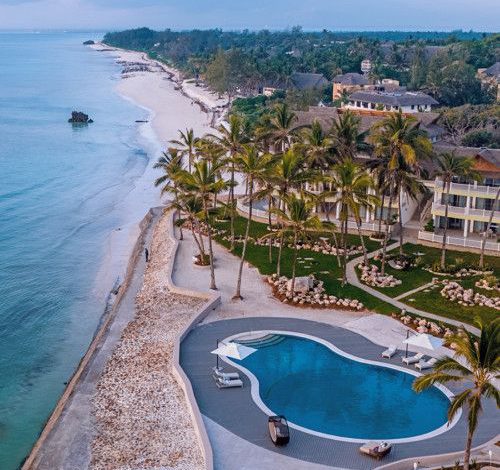 If you think that reciting your wedding vows in an exquisite location away from home will make your wedding special, you are right. A destination wedding allows you to have a much more intimate ceremony compared to a traditional wedding.
However, searching for a wedding venue may not be the easiest of things to do. Fortunately, this article highlights some of the best venues for a destination wedding in Kenya.
Maasai Mara
If you fancy a Safari wedding, you should consider Maasai Mara. The Mara is located in Narok and is home to different wild animals. A wedding in the Mara allows you to enjoy the different cuisines and the local Maasai culture. Just imagine walking down the aisle to the sound of Maasai traditional music and dance!
Hemingway's Watamu
There is no better place to relax your mind than by the beach. The Coast of Kenya offers several options for people that dream of a beach wedding. One such destination is Hemingways Watamu. Guests to the facility are treated to a picturesque view of the Kenyan coast. The best thing is that Hemingways has a wedding package that takes care of everything you need for the big day. You just need to show up for your wedding. There is even an option of sailing in a private Dhow. How convenient and relaxing!
Source: Hemmingways Watamu
Majlis Lamu
Can you imagine saying your vows to the accompaniment of ocean waves lapping on the shore? The Majlis Lamu offers you just that. The  hotel is also flexible enough to offer tailor made plans to suit your wedding. Having your wedding at the Majlis also allows you to enjoy the rich culture and architecture of Lamu.
Naivasha
In the past, Naivasha was only popular because of its freshwater lake. However, the town has, in recent times, become a popular weekend getaway spot away from the hustle of the city. Naivasha boasts of various exotic hotels that would host you on your big day. Examples include the luxurious Enashipai Resort and Spa, Sawela Lodges and Longonot Gardens to mention a few.
SEE ALSO: 6 celebrity weddings that will inspire brides-to-be
The Nairobi Safari Walk
The Nairobi Safari Walk is located in Lang'ata just 30 minutes away from the Central Business District.  is the perfect location for outdoor wedding lovers and it offers you an opportunity to enjoy the wide variety of birds and wildlife. Though you may not be able to hold the whole ceremony at Safari Walk, you can still take some nice photos for your wedding album.
Diani Reef Beach
This list would be incomplete without mentioning Diani Beach. Known for its coral reefs, and the perfect view of the turquoise water of the Indian Ocean, Diani is one of those dreamy wedding destinations. Diani Reef Beach Resort enables you to enjoy a beach wedding without worrying about the planning as they have a wedding package.
Source: Diani Reef
Rusinga Island
Rusinga Island is also another option that you can consider. Located on the shores of Lake Victoria, the island is the perfect option for those who love an island wedding. The cool breeze from the lake and the serene environment are a great boost to the overall beauty of your wedding.
Tafaria Castle
Do you want to feel like a queen on your wedding day? Tafaria castle has you covered. This is a well-hidden secret along the Nyeri-Nyahururu highway. The castle is in a serene rural environment and offers perfect views of Mount Kenya and the Aberdare ranges.
Source: Tafaria Castle
Nanyuki
Nanyuki is a town at the foot of Mt. Kenya and is one of the historical towns in Kenya. Nanyuki is home to various wildlife conservancies and is a favourite among safari wedding lovers. The town also has several luxurious hotels like the Fairmount Mount Kenya Safari Club and Mukima house that can host your wedding.
Lake Nakuru Lodge
The facility is a hidden gem inside the Lake Nakuru National Park. You can have your wedding in  the facility's grounds and retire to one of their rooms that have a private terrace where you can view wildlife without leaving your room. What else would you want?
Source: Lake Nakuru Lodge
Final thoughts…
You don't have to starve the wanderlust part of you just because you are planning to get married. You can have your wedding away from home in any of the locations in this article. Just ensure that you plan your wedding away from the holidays so that there are few people in some locations, especially the beaches.
Featured Image: Unsplash
The exciting May issue of Parents magazine is here!
On this Mother's Day issue, we catch up with Beatrice Elachi. The former legislator opens up about her journey into politics, motherhood, and her marriage in an exhilarating candid read that you don't want to miss!