CHEBET MUTAI Telling the African story, one bag at a time
What do you do when the person telling your story does not give you the credit you deserve? Sit back and grumble? Not Chebet Mutai, a trained economist turned designer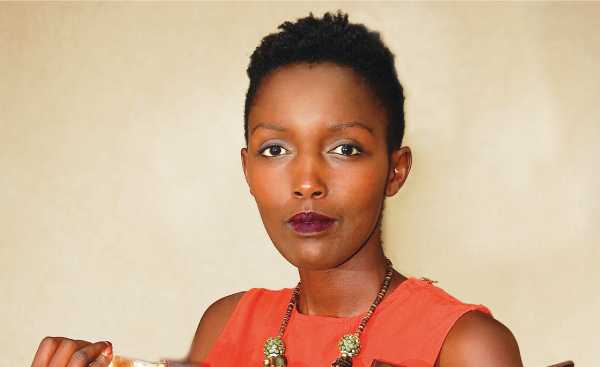 What do you do when the person telling your story does not give you the credit you deserve? Sit back and grumble? Not Chebet Mutai, a trained economist turned designer who was inspired to plunge into the world of entrepreneurship so as to tell the true African story. LILY RONOH caught up with the founder and creative director of Wazawazi.
Who is Chebet Mutai?
I am an African artist in a modern day world. I am 31 years old, an entrepreneur, philanthropist, a mother to three adorable children and a wife. I am also the founder of Wazawazi.
Care to fill us in about Wazawazi?
Sure. Wazawazi is a company that makes leather products ranging from wallets, belts, bags and business card holders among others. Our main focus is on bags. The products are intended to tell the African story, of its rich culture, art and superior craftsmanship. If you come across any Wazawazi product outside Africa, you will be sure to recognise that that piece of art is definitely from Africa. Hence Wazawazi is an Afrocentric brand.
When did you start Wazawazi and how has the journey been?
I started it in 2012 and it has gone through the full business cycle of ups and down before it broke even.
What inspired you to start Wazawazi?
I hold a bachelor of arts in economics and French. After graduation, I worked a number of jobs and before venturing into self-employment, I was working with the World Bank. World Bank gave me the opportunity to travel across Africa and I ultimately fell in love with her as a continent. Traversing the continent made me realise that Africa has the panacea to her problems and that those who are telling the African story are doing a disservice to Africa because they are a doing a shoddy job. Being an artist at heart, I felt I could tell the African story through art and hence Wazawazi. Wazawazi also gave me the opportunity to address poverty as I have employed a number of people.
Take us through the process of making the products say, a lady's handbag.
I come up with the design after which I take the tailor through it. We prototype it once or twice before we finally get it right. We then produce many, around 10 to 25. I am very particular about detail and hence supervise the process until the final product.
Where do you source the leather?
I get it from Bata since there are very few tanneries in Kenya and the quality of the leather is also wanting.  We currently have clients who are demanding for top-notch products and Wazawazi is now looking at Italy to get the leather to do that. It's a pity our tanneries are not producing good quality leather because I would have loved to use Kenyan leather when making the high-end products.
How much do the products go for?
Men's wallets go for about Ksh 5,000 while women's wallets for Ksh 8,000. The bags range for between Ksh 10,000 to 30,000.
Where is your market?
Our market is the upper middle class Kenyan and the African Americans. I came to realise that Africans are looking for products that define them but what they are given do not meet their expectation. Wazawazi strives to provide good quality products and each product is crafted with this in mind.
You hold that African artists are being misrepresented. In what way?
For the longest time, we have been showcasing the Maasai shawls, beadworks and the kiondos as our creative portfolio in international expos. But truth be told, we are much more than that. There is so much that Kenyan artists are doing and yet no one calls them to these expos so that they show the world what we have. Walk into any exhibition and you will be amazed at the ingenuity of young artists. The government needs to empower the women making the kiondos so that they can come up with trendy kiondos that would stun the whole world. These women have the competency but what they lack is the capacity to realise their potential.
Has Wazawazi been able to do that?
Produce trendy African products? Yes. I am definitely not the best but I am determined to rise globally as a brand that is telling a beautiful African story while providing the best quality leather products. It is said: be the change you want to see in others, I am doing exactly that and hopefully other artists will pick the cue.
What drives you?
I can't let people down. There was a time when business was so bad and I mulled of closing shop. But then I remembered I have employees who have families and I knew I had to make it no matter what. And slowly, the company finally picked up.
How do you unwind?
By taking time out. I cherish silence and when I feel I have taken in too much, I go to a quite place and meditate.
Last word?
I would want to encourage Kenyans to look for services and products locally. By the same token, providers of these services and products have to give Kenyans value for their money so that they don't give anyone any reason to look for something outside our borders.
Published in November 2015