CHILD SEXUAL ABUSE Have we failed our children?
A visit to a call centre and a shelter for abused children by ESTHER AKELLO, LILY RONOH and ESTHER KIRAGU reveals the atrocity of child sexual abuse in Kenya. Sadly,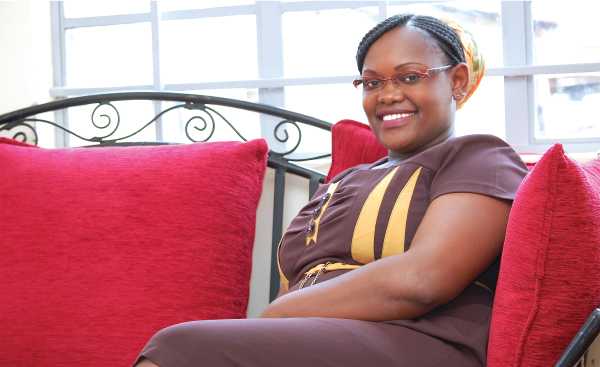 A visit to a call centre and a shelter for abused children by ESTHER AKELLO, LILY RONOH and ESTHER KIRAGU reveals the atrocity of child sexual abuse in Kenya. Sadly, in majority of cases, the perpetrators of this heinous crime against children are the very people whom the victims trust – parents, relatives, family friends or neighbours. Are we doing enough as a country to protect children from sexual abuse? We explore the issue.
On the outskirts of Nairobi, there is a haven where disadvantaged girls between the age of 10 to 24 years call home, albeit temporarily. From the Nakuru-Nairobi highway, a murram road leads to the house, which has been turned to a protection shelter. It stands out conspicuously in the area that is dotted with semi permanent buildings. The shelter is the only building with a stone perimeter wall and additional security in the form of an electric fence offering the much-needed security. Next to the gate, a signage states that the compound is secured, and rightly so.
A group of young girls are playing outside the shelter oblivious that inside the secured compound, there are young girls nursing wounds of sexual abuse. So guarded is the shelter that even locals from whom we sought direction from did not seem to know such a place exists. It is when we started interacting with the girls at the shelter that we understood the gravity of the matter and why they have to be shielded as much as possible. A security guard ushers us in. From the outset, one can easily think of it as a private residence, but the girls sauntering in the enclosure with pink uniforms give the place away. They must be around 30 or so. A few of them, no more than 15 years of age, are either holding or playing with babies.
"We also tend to young mothers who are victims of sexual abuse," a social worker offers. It is here that the reality of child sexual abuse hits home as young girls whose innocence have been snatched away by those they trust most narrate their ordeals.
The heartrending ordeals…
Cindy* is 13 years old and comes from a single parent family in Karatina, Nyeri County. She dropped out of school in 2015 while in class seven after her mother failed to raise the needed school fees. Cindy had been idling at home for months when her mother thought it best to take her to work as a domestic help at a family friend's house in Nairobi, her age notwithstanding.
"Before boarding the matatu to Nairobi, I sought directions from the woman who was to be my employer. The plan was for her to wait for me at the bus stop in Nairobi," Cindy explains. Once in Nairobi, Cindy waited dutifully at the bus terminus. She took the chance to marvel at the sight and sound of Nairobi, having never been to such a big city before. Tick-tock, the clock chimed away and dusk was fast approaching. She looked around her anxiously; her would-be employer was nowhere in sight. She became worried.
A man, who seemed to have had his eyes on her, literally, approached her and engaged her in small talk. She explained to him her quandary. The man spoke in Kikuyu and this common bond is what made her trust him. Additionally, as a minor and having grown up in an environment where child sexual abuse was unheard of, she couldn't imagine that a grown up man would look at her as anything else apart from a child.
"He told me he had a wife at home and asked me to accompany him and spend the night then he would send me home the next day," she says.
On reaching the man's house, he changed tune and said he didn't have a wife and was ready to make Cindy his wife. The man would lock Cindy up in the house during the day, as she was not allowed to go out. He would come back in the evening and do the unthinkable to her.
He molested her for days before she found a way out through a Good Samaritan. The Good Samaritan called a contact person at the shelter who came to Cindy's aid. As she narrates the ordeal, Cindy appears unaware of the enormity of what was done to her. She attends a nearby primary school and is hopeful she will become a nurse one day. She also wants to be reunited with her mother. By the time this story went to print, the man who molested Cindy was still at large.
Diana* is yet another victim of child sexual abuse. If it were not for the events of one night in April 2015, the 10-year-old would be eagerly waiting for schools to open so that she can proceed to class four. But, as things stand, she will have to wait longer. In April 2015, while her mother had gone to hospital to deliver, Diana was raped by her father.
"We lived in a two-roomed house and on the night my mother had gone to hospital to deliver, my father picked me from my usual sleeping place next to my two brothers. They were both sound asleep and they didn't hear or see a thing. Once in my parents' bedroom, my father began undressing me. Just as I was about to scream for help, he hit me on the head. He was drunk. After he was done, he slept and I lay unresponsive beside him waiting for dawn so that I could tell my brothers what had happened to me," Diana explains, tears dangling on the side of her eyes.
After telling her brothers what had happened, they quickly went to her mother's employer and narrated what had transpired. Her mother's employer then called their aunt who would take Diana to hospital and then to the police station. This is how she found her way to the shelter. The next time Diana would see her father was in court where she was a key witness.
Just like Cindy, 17-year-old Kate* is also from a single parent family. Her mother does menial jobs and education is a luxury hence she had to drop out of school in class seven. She then travelled to Nairobi in search of greener pastures to help supplement her mother's income. Her employer promised to pay her Ksh 5,000 – money that would really come in handy for her family back in Busia County. Three months later, Kate had not been given her dues and she was scarred.
"The employer's husband used to tease me and when I reported the incidences to her she would tell me that her husband would never do something like that. One day while she was at work and the kids were playing outside, he forced me into their bedroom and raped me. He told me to keep it a secret or I would face the consequences," Kate recounts her ordeal.
Soon after, she began complaining of stomachache and on being taken to hospital, she tested positive for pregnancy. Her employer kicked her out and with nowhere and no one to turn to, Kate went to the nearest police station and reported the matter. The police then connected her with the shelter where she has found solace. She hopes justice will be served despite the fact that her aggressor works for one of the disciplined forces.
*Not their real names so as to protect their identity.
A call centre…
In our quest to put everything into perspective, we went to Child Line Kenya, which is located in Lower Kabete, Nairobi County. Child Line Kenya is one of the few centres in Kenya where children who have been abused can find support. The centre was set up after the realisation that it was difficult for children and the public to report cases of abuse against children. This is an NGO that involves three organisations that came together: Plan International, SOS Children's Village and Kenya Alliance for the Advancement of Children (KAARC). Martha Sunda is the team leader in charge of operations and programme coordinator overseeing the helpline service.
"In 1998/1999 the government was also running a similar desk but the number was not toll free. We realised we were doing the same thing but with different strengths and weaknesses so we came in as an implementing partner to manage the line on behalf of the government. The toll free line, 116, operates 24 hours and the government seconded six children officers to help with cases. Beyond the six, all the children officers in the country respond to cases in their respective counties when we alert them in conjunction with the police, the judiciary and hospital staff," she explains the genesis of Child Line Kenya.
So how does the helpline work?
The helpline is an automated system. When a call comes through, a counsellor whose line is free immediately takes it. Once the call is patched in, a form pops up on the computer indicating the caller's line so that if the call disconnects midway, the counsellor can call them back and if they call later on, the system shows that they have called before. The counsellor then fills in the details of the form and saves the file. Both the manual and voice recording is saved for future reference and quality checks on the counsellors.
The calls are classified, for instance, the counsellor will find out if the child in question is safe or not and whether the case needs immediate attention (the case is marked in red if it's an emergency). From there, the case is moved to another level where a team involving a case manager from both Child Line Kenya staff and government deliberate on the case, plan and act on it. The team meets twice a week to provide feedback and review cases.
"The worst call we have ever received is where a girl called to say her stepfather attempted to defile her several times and she did not have someone to talk to. We offered to speak to her mother on her behalf. When we reached out to her, she said she was going to deal with it. About half an hour later, the girl called back and said her mother had committed suicide. The girl was moved to a safe place and the stepfather arrested," she says of the distressing event.
Child Line Kenya often has 15 counsellors and 10 volunteers and interns. The organisation receives an average of 3,000 calls daily and 30,000 per month. They are open 24-hours every day even during holidays.
Alarming cases of child abuse…
With regard to the Kenyan constitution, child abuse encompasses physical, sexual, psychological and mental injury to any human being under the age of 18. According to Child Line's statistics from January to September 2015, there were slightly more than 1,000 reported cases of child abuse yet not everyone calls the helpline, as few people are aware it exists.
"This is an indication that even more cases go unreported in the community. As for the reported cases, not all the victims were abused immediately or within that year. In some cases, our clients are adults who were abused when they were children and now as adults, they want to find out what can be done to avert cases of child sexual abuse," Martha explains.
Among the incidents the organisation deals with, cases of child neglect and abandonment are the highest reported since the organisation was established in 2006. Physical abuse ranks second, followed by sexual abuse, child labour, abduction, trafficking, underage marriage, prostitution and female genital mutilation (FGM), in that order.
Out of the 1,000 reported cases between January and September 2015, 15 per cent were said to be cases of child sexual abuse, 40 per cent of which were perpetrated by teachers. The fact that children spend a good number of their time in school and get attached to their teachers is a power play as teachers can easily take advantage of the vulnerability of the child and the child may also expose themselves to the teachers because of the trust, making it difficult for a child to fight back. According to Martha, private schools are even more vulnerable as culpable teachers run away from public schools to private schools.
In 2011 and 2012, Child Line Kenya partnered with the Teachers Service Commission (TSC) and set up a department within TSC where they can track the teachers who have been perpetrators of child abuse. But possibly, the question to ask is: Does the public know such a registry exists let alone go through it to verify the names of teachers seeking employment?
Child Line Kenya and TSC drafted and circulated a sexual assault circular, which was distributed to teachers in 2012. Meetings and training sessions have since been held for teachers to understand the legal implications of child abuse. The circular was also put in simple messages that children could understand, addressing several points so that they could know how to protect themselves and have several options of raising an alarm in case of abuse.
Since then, Martha says, "There is a speak-out box where a child can write in anonymously and children and teachers are trained on how to deal with the issue. The speak-out boxes are also opened in the presence of both a teacher and child."
When it comes to child sexual abuse, girls are more often victimised. From Child Line Kenya statistics, about 85 per cent of all their victims are girls. However, Martha notes that boys too are in the organisation's data. In 90 per cent of all the abuse cases reported at Child Line Kenya, the perpetrators are male.
"Male teachers tend to abuse both boys and girls while female teachers, according to our data, have only abused boys. Nairobi presents a lot of cases probably because of its high population, followed by Rift Valley. Coast presents the least statistics probably because their understanding of what abuse is, is different because of culture and exposure for instance at the coast, sex is highly commercialised," she reckons.
Challenges incurred…
Martha explains that the organisation often has a 30 per cent success rate with all their cases, which is still low for the prosecution of sexual abuse cases. This is because while information may be out in public, courts need evidence to prove beyond reasonable doubt that the abuse took place.
"Very few people are aware of how to preserve evidence. Many girls shower or throw away the clothes after they have been abused. Many cases end up being thrown out for lack of evidence. For child neglect cases, we do not rush to court, we have a diversion programme where we call the parent and give them the option of learning a skillful parenting course to change how they do their parenting so that at the end of that season, they are better parents for the rest of the children. This will help them not to be hardened, as prison won't change them. It is the only form of abuse that has recourse; the rest are prosecuted in court," Martha explains.
Martha feels that several bodies that are working to protect the child but there is no coordination hence undermining the strides to be made. "We know that it should be with the department of children services but there are many other hands such as ministry of health, education and so on. We have developed a case management guideline in collaboration with all stakeholders to show how to handle a child from whichever perspective, but it is yet to be published and launched. When that happens, it will give guidelines on who should be held responsible at any given point," she expounds.
She adds that this is also aimed at helping avoid duplication whereby you find children's homes concentrated in an area but no one institution offering legal advice and so on, leading to service provision gaps. Sometimes, this is also because some donors will fund either hosting children or the legal arm of it but not both. Martha says cultural beliefs also play a large role, for example, abuses go unreported in the name of religion. In other cases, parents or guardians retract or recant their testimony and convince children to do the same.
In conclusion, Martha's wish is that more can be done in providing information to the public on the existence of the helpline service, as knowledge is key in curbing child abuse of whatever form.
Do you know of a child who is being subjected to any form of child abuse? Call 116 and report.
To comment on this and other articles go to:   facebook:ParentsMagazine/    
             www.parentsafrica.com/
             twitter:@parentsafrica