FLORENCE KAMAITHA Innovating to keep girls in school during menses
At 31 years of age, marketer Florence Kamaitha has rubbed shoulders with the high and mighty. And by high and mighty we mean US president Barack Obama and his wife,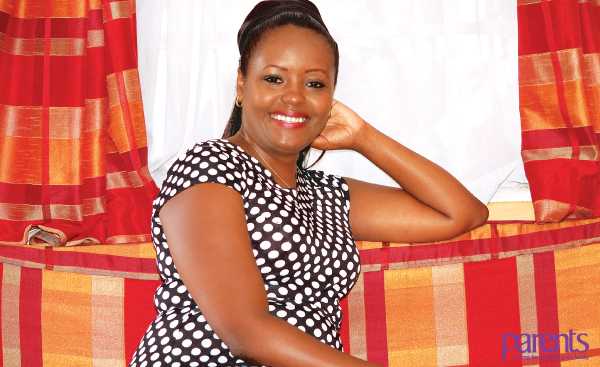 At 31 years of age, marketer Florence Kamaitha has rubbed shoulders with the high and mighty. And by high and mighty we mean US president Barack Obama and his wife, Michelle Obama. All this in a quest not only to highlight, but also provide solutions to poor access of sanitary towels. She speaks with ESTHER AKELLO on how she was thrust into the world of menstrual hygiene and her determination to change the narrative of the Kenyan girl's plight during menses.
Florence Kamaitha's career as a social entrepreneur began in 2010 during a charity drive to donate books in a school in Thika. Several boys were milling about the school compound but the girls were rather difficult to spot. Curious, Kamaitha asked a teacher about the discrepancy. "He replied casually that most girls were at home because 'it was that time of the month', meaning they were experiencing their menses," says Kamaitha.
Initially, Kamaitha thought it was part of the curriculum that girls were allowed to take some time out of school during menses but the teacher was clear: the only reason girls were not in school was because they could not afford sanitary towels and the fear of embarrassment and shame confined them to their homes. An enlightened Kamaitha confesses, "I used to read about it but it never resonated with me because no one close to me had ever experienced such a challenge."
Compelled, she and her friends decided to contribute towards a year's supply of sanitary towels and sent them to the school. The administration, though grateful, highlighted yet another problem. Most girls did not
have the most basic material required to accompany the sanitary towels: innerwear. Undeterred, the group went back to the drawing board and supplied the girls with innerwear. Additionally, Kamaitha and a few friends volunteered to take the girls through some life skills classes. It was then she realised just how massive the problem was.
"The questions they were asking regarding menses were alarming to us because we just assumed girls are naturally informed about such an intimate topic. The truth, however, is that the girls were neither being taught at home nor in school. There were also so many myths regarding the issue, for instance, that girls should not milk cows during menses because the milk will dry out. The most heartbreaking of all, however, was the reality that some girls would go as far as to offer sexual favours just so they could get money to buy sanitary towels," explains Kamaitha who then came up with what she considered was a brilliant idea. Why not summarise the menstrual cycle and other sexuality-related topics into a manual for the girls to read and pass it round amongst each other or access it from the school's library?
"When I approached the teachers with the typed manual, they suggested that I break the language down and incorporate diagrams so as to make it simple to understand. That is how I ended up publishing a book," says Kamaitha who adds that there is a big gap in dissemination of correct information regarding menstrual hygiene.
A different kind of calling…
Soon, more schools started requesting Kamaitha to send them sanitary towels. She, in turn, sought help from corporate institutions such as the Safaricom Foundation and Visa International and with the grants they offered, she bought sanitary towels, innerwear and delivered them together with the menstrual hygiene books to the schools. With time, however, Kamaitha discovered several things. First, more schools wanted her to supply them with the sanitary towels yet her supply model – donations – was quickly becoming unsustainable. Secondly, the biggest challenge to accessing sanitary towels by most girls was the high cost.
With the need to change Pad Heaven's model, the marketer branched into research for cheaper alternatives to common disposable sanitary towels. With a little tutorial help guide from video site YouTube, she managed to convince some women to not only stitch, but also use her samples made from organic cotton, woolen fleece and some waterproof materials. The feedback was positive but she knew she needed more than that. Lacking in capital, manpower, machinery and manufacturing space, she needed to get creative, prompting her to take a bold and unconventional step.
"I approached Lang'ata Women's Prison through a local organisation and proposed to teach inmates how to make the re-usable sanitary towels with a caveat that the ladies would learn a skill, get a cut of the profits and access to rehabilitation facilities such as financial literacy and counselling," says the Mandela Washington Fellow and 2015 nominee for LAUNCH Nordic Top 100 World Innovators.
The institution agreed and gave her some working space and 15 women at her disposal. Kamaitha quickly set to work training them. While back in 2014 finding a market for the pads was difficult, currently, she sells the pads to several NGOs who buy the pads at wholesale price and donate them to schools. A regular pack contains six pads and retails for Ksh 600 while for students, the school kit contains 6 pads, 3 panties, a bar soap and a flannel, it costs 900).
Meanwhile, refusing to get comfortable with just manufacturing the re-usable pads, Kamaitha started toying with the idea of cheap and eco-friendly disposable pads. The task proved to be challenging albeit her first attempt, using water hyacinth as a raw material, was a resounding success.
"Hyacinth as an absorbent material is a dream or so we thought until we approached the relevant government bodies to register the product. They were quick to dump cold water on our efforts. We didn't know the government had banned the use of the material in certain industries given the weed's stubborn and destructive nature," laughs Kamaitha.
Her second attempt, using banana stems, fell flat on her face when the engineer she was working with abandoned the product in the middle of the development process to pursue his PhD. Deflated, she wrote to the Kenya Industrial Research and Development Institute (KIRDI) as a last resort. They did not respond.
With no guaranteed income (she was depending on the income derived from the sale of her menstrual hygiene books), and little sales from the re-usable towels, Kamaitha felt the walls closing in on her. But just as she was about to reach the end of her rope, the Mandela Washington Young African Leaders Initiative, YALI, a programme she had applied for several months before and forgotten about, shortlisted her to attend
the University of Texas for an eight-week entrepreneurship programme. The highlight was meeting the US President and Michelle Obama, the proponents of the programme. Together with other 40 shortlisted young African leaders, they brainstormed on the challenges and solutions to problems affecting Africa.
Immediately thereafter, Kamaitha received funding from the United States African Development Foundation and several other programmes such as The Tony Elumelu Foundation. She also received training from the Vital Voices Fellowship. In 2014, she was awarded the Heroes Award by the Nation Media Group for her work through Pad Heaven and in 2015, she was nominated by LAUNCH Nordic, an international collaborative programme recognising the use of sustainable materials to solve problems, as one of their top 100 2015 innovators.
In a pleasant twist of events, KIRDI also got back to her, approving her idea and offered the technical know-how to help with the development of the pads. As Kamaitha asserts, together with the institute, they are in the polishing stages of perfecting the meshed banana stems and bamboo components sanitary towels and rolling them out into the market.
Obvious challenges…
While Kamaitha says finances to scale the business, especially the disposable pads, still remains a challenge, resource mobilisation to sustain the research and development stages of a new product are definitely the hardest. To make funding more investor friendly, Kamaitha encourages start-up entrepreneurs to break their businesses into portions and source for funding in stages. A skeptical market is also an issue to contend with, as not many people are willing to buy re-usable pads straight from the supermarket shelves. Lack of confidence in women as business leaders was also glaring as she confesses that often times, investors asked if there was a man in her team.
"Some people have a hard time believing women are capable of bringing in large profit margins or generating as much revenue as men, since women are seen to be more passive than aggressive," she explains.
The biggest lesson she offers to other entrepreneurs though is that of finding a mentor. Having only partnered with one last year, Kamaitha emphasises the importance of having someone with entrepreneurial skills and experience to look up to as an advisor as it could be instrumental in avoiding common mistakes or making certain timely decisions that would help the business move ahead faster. She herself mentors two young people in Kenya and Ghana and has sponsored
some students' education. With a lot of her spare minute going back into her business, Kamaitha admits she has little left for her personal life. However, when she does have a minute, she spends it with family and friends, reading, playing golf and travelling.
Published April 2016