From love to marriage in six months
While some take years to find and nurture love before settling down in marriage, others take months. This was the case for Eunice Mutua- Oriaro, 28, and Shadrack Oriaro, 32.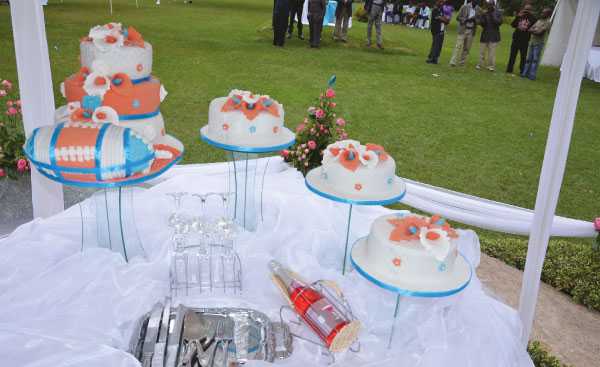 While some take years to find and nurture love before settling down in marriage, others take months. This was the case for Eunice Mutua- Oriaro, 28, and Shadrack Oriaro, 32. It took them months to fall in love and get married. They shared their love story with 
WANGARI MWANGI. 
Shadrack Oriaro, a systems analyst, met his wife through a mutual friend. Eunice Mutua was with this mutual friend sometime in 2013 when Shadrack met them and was struck by her beauty. "I was determined to know this woman and if possible make her mine, so I asked our mutual friend for her phone number," recalls Shadrack.
Their friend would not agree to give Eunice's phone number without her permission and it took a week before she could agree. Shadrack made that first call to Eunice and they chatted for two hours. With the ice broken, he was confident to ask her out on a date. Eunice, a customer service agent, accepted to go out with him.
From then on, they would chat on phone and social media on a daily basis and this was how they got to know each other and their friendship, which quickly turned to love was cemented. They were open in their conversations and sought to know each other more. They found they shared similar family and religious values and were well matched for each other. Eunice's work schedule limited the times they could meet but they ensured they spent her off-days on intimate dates.
Shadrack invited Eunice to visit his ancestral home in Kisumu during one of her free weekends and introduced her to his family. He wanted to show her he wanted a serious relationship with her and didn't want to waste any time. His mind was made from the day he spoke to Eunice on that first phone call and he was clear in his mind where he wanted this relationship to go.
An in-flight engagement…
On March 24, 2013, Shadrack proposed to Eunice on a flight back from Kisumu soon after he introduced her to his parents. He had carefully planned the surprise proposal with the airport staff. "I was recovering from the thrill and surprise of the captain calling out my name as the special person on board, when I turned to see Shadrack on one knee and a beautiful ring in his hand," Eunice recalls her surprise engagement.
Dowry negotiations got in motion immediately after the famous and memorable in-flight "Yes, Yes." They set their wedding date for August 2013. With only three months to work with, the couple opted to hire the services of a wedding planner. They funded their wedding from their savings. "It was our wedding and we felt it was our responsibility to finance it and only invite friends and family to come and celebrate with us," says the couple. They only involved a few family members and friends in coordinating activities for the day.
Shadrack and Eunice exchanged their wedding vows at the Sam Dove Gardens in Karen on August 3, 2013 followed by a colourful reception at the same venue. Their wedding colours were turquoise blue and peach. It was a very happy occasion for the couple, their family and friends.
The couple have God to thank for bringing them together in His own perfect timing and believe theirs was real love from the day they set eyes on each other and they didn't have to wait any more than one month to make the decision to spend the rest of their lives together. Their relationship is based on trust and honesty and they are using God's manual as they chart the road to a happy marriage.
The couple have settled down into a blissful marriage life. We wish them God's blessings.
Photography by Sam Dove Limited