GETTING RID OF STUFF TO HELP THE NEEDY
Stuff, stuff, everywhere… Who does not suffer from this modern disease of wanting to own more and more? We stuff our stores with food, our wardrobes with clothes and shoes,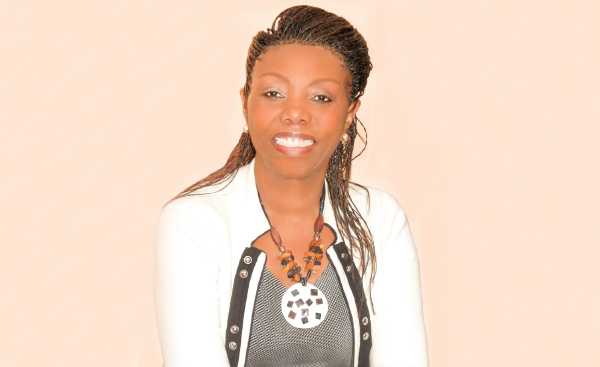 Stuff, stuff, everywhere… Who does not suffer from this modern disease of wanting to own more and more? We stuff our stores with food, our wardrobes with clothes and shoes, our homes with household items – anything we see, we buy because we like it and can afford it, not because we need it. We stuff ourselves with stuff and more stuff. It is a never-ending urge.
I am guilty as charged. I love good clothes, shoes, bags and electronic gadgets (my family and friends reading this must be wearing a knowing smile). I have a real weakness for shoes – it doesn't matter how many pairs I own, if I see one I like I will still buy. I treat myself to good clothes, shoes and bags regularly and also update my electronic gadgets like phones and laptops often.
While I know and realise that I sometimes go over the top, I don't make any apologies for treating myself if it makes me happy. I know I am not alone (confession time!). But what this shopping madness means is that one accumulates a lot of stuff that is hardly used. I have clothes in my wardrobe I have won only once over the last one year. It does not make sense to have your wardrobe full of clothes you perhaps will never wear.
It makes sense to get rid of them, and here lies the problem. Where do you take them? While giving is the best option, it does not always work. You may not have people who can fit in your clothes or are even be able to take care of them.
Just as I buy new clothes regularly, I also clean up my wardrobe once a year and put aside what I don't need any more. I have an accumulation of the last two years; from the time
I stopped discarding my clothes the way I did before. Previously I gave to family members and charity. But I realised over time that perhaps my actions were
not as appreciated as I thought, or the donations never actually reached the intended causes. Some of my relatives, for example, did not take it kindly that I was giving them "old" clothes and not buying them new ones. I recall a time
I packed a whole suitcase of clothes and sent it with my driver to one of my close relatives and the backlash I got was hurting: "Does she think I am so poor? Why can't she give me money instead?"
A long time ago, I also used to give my domestic workers clothes and other items I didn't need until one nanny I had employed at the time used this as a foolproof way to steal my clothes then claim I had given them to her. And so I learnt my lesson. Then the other thing is, when you have clothes that should only be professionally dry-cleaned, giving them to a person who cannot afford this service is a waste, as the item will be ruined on the first wash.
So for some time now, I have been toiling with the idea of finding a practical way of dealing with stuff that I no longer need and that has accumulated in my house – not just in my wardrobes, but also my kitchen – utensils I don't use anymore, my study – books that crowd my library, and gadgets that I no longer use. I have had this idea of a charity shop where I could drop such items, then they are sold and the proceeds go to help the needy.
This ensures those who buy these items at discounted prices need them, will value them and make use of them. They will also be assisting the needy. It is a win-win situation. To educate a poor girl at, for example, the Starehe Girls Centre for one year costs Ksh 85,000. If from such a venture five girls can be educated for one year, it would be a great and measurable contribution to society.
I looked around for such a facility but couldn't get one and promised myself that one day I will start a social enterprise that would benefit the needy. I have worked on this idea for the last two years and God has answered my prayers because BizHub Thrift Shop will open its doors in Kiambu town this month.
This is a shop that will be selling anything that is donated in good condition and all the proceeds will go to charity, particularly those dealing with girls' education. The shop opens with a full stock of stuff from my home.
I have appealed to my friends to give out what they no longer need, and to many, this comes as a blessing as they tell a similar story to mine – stuff accumulated and not knowing what to do with it.
I am hoping it will be a successful venture that will benefit the needy in this country. If you have stuff in good condition that you no longer use or need and don't know what to do with it, now you know you can donate to BizHub Thrift Shop. You will not only be cleaning your spaces, but also helping the needy.
For more information you can contact us on facebook @parentsafrica, email [email protected], Telephone: 254-020-2331312
Buy a copy of the October issue to read this and many more