Hair treats for the New Year
You already have your new year's resolutions in check and no matter what your plans are, having a knockout hair should be a given. As you endeavour to experiment with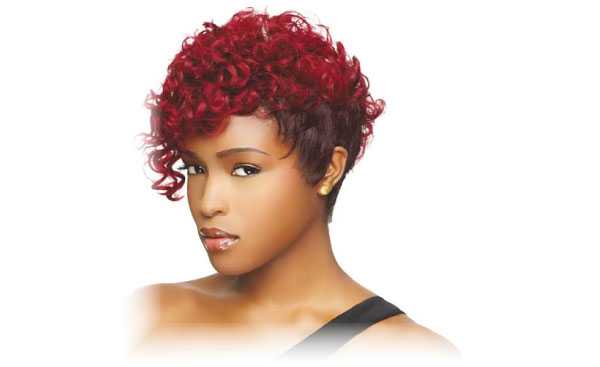 You already have your new year's resolutions in check and no matter what your plans are, having a knockout hair should be a given. As you endeavour to experiment with new things this year, a great place to start off is with your hair. It is in the spirit of shunning old ways and embracing new ones, that we urge you to do the same with your hair. In this article, we share new ideas that will kick-start a new hair do to match the New Year.
It has been argued, time and again, that a woman is her hair and just like it is unfit for you to start off a new year with the old plan, it is unhealthy to carry old hair regimes over to 2015. Since hair plays a vital role in how you look, we have picked a few hair ideas that could help you get a fresh look. Here are the tickets to a good hair year.
Get yourself a new hairdo: If you have been sporting long hair, chop it and see how it works. Try out pixie cuts, side swept cuts and bob cuts. If it was short, grow it out to experience long hair. Getting a new hairdo could also mean purposing to add hair accessories such as a fascinator or even letting down your hair for a change.
Colour your hair: Ever heard of plain Jane? You do not want to end up with that label. Highlights and hair colour have become the norm for every stylish woman and this warrants you to give it a try. To add depth to your hair, play around with a few streaks of copper or subtle hints of gold. These are just examples, your stylist will help you create your own individual look.
 Eat for your hair: The thought of eating for your hair is enough to crack you up. Before you laugh off the thought, remember that the secret to strong, shiny strands is not   expensive shampoo or fancy salon treatment- it's all about your diet. For strong and healthy hair, eat foods rich in protein, zinc, iron, Omega-3 fatty acids, Vitamin A and E. All these ensure that your hair remains hydrated and healthy. Oh, and drink lots of water.
Get the right hair products for your hair type: This should be the year that you stop using hair products just because a friend recommended. Most importantly, break away from greasy products because they clog up your scalp and attract dirt. Endeavour to shop for hair products made from natural oils and butters and ensure it is the right one for your hair.
Whatever your hair colour, length, cut or texture, do not allow yourself to experience bad hair days in 2015.