Happiness Ndanu: Mental health advocate on a mission to spread hope
Happiness Ndanu knew she had to do two things with her life: cope with her situation and give back to the society while at it. At 21,the Kotex She Can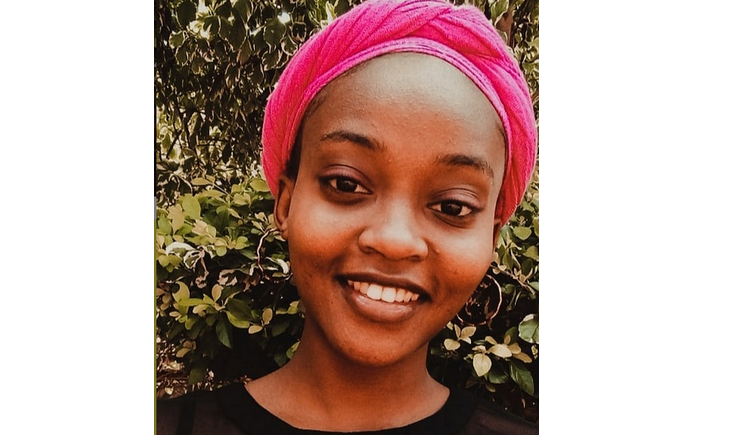 Happiness Ndanu knew she had to do two things with her life: cope with her situation and give back to the society while at it. At 21,the Kotex She Can winner is living her dream and as she tells MBEKE WAMBUA, she is only getting started.
Happiness Ndanu aka Happy was only 19 years old when she fully came into terms with her condition. For a great chunk of her teens, she had battled with depression.
As she approaches for the interview, you can see life and excitement written on her lit face and eyes. She greets me with enthusiasm and the dialogue commences with normal pleasantries.
"Apart from being a student at Dedan Kimathi pursuing Bachelor in food science and technology, I am a mental health champion, advocate and the founder of Kijana Jasiri Foundation, a non-profit organization that creates awareness on mental health among the youth and  teenagers in Kenya," says the first born of a family of two.
The internet and mental health: Why you should not self-diagnose
Mental health self-diagnosis is when a person applies diagnostic labels to a collection of symptoms that they notice about themselves.
Hemihypertrophy was a new terminology or rather condition to my ears, and to some of you readers it just might be, so let me bring you up to speed. This is a condition in which one side of the body or part of one side is larger than the other.
In Happy's case, her left leg was larger than the right and being a teenager, she had a hard time accepting her body image and used to feel inadequate, not beautiful enough and minute which led to low self-esteem.
One thing led to another and she developed anxiety issues and slipped into depression without realizing it. Unfortunately, she was not able to speak up about her struggles hence the long journey to diagnosis. However, she finally came to a place of acceptance, thanks to her supportive family and supportive companions who stood by her, and she was able to seek professional aid.
In her podcast titled 'Mental Optimism', she shares her experience right from primary school when she started realizing the change in her foot as her body went through adolescence and no ready-made shoe from the famous BATA company fit. The podcast aims to spread hope and end stigma that surrounds mental health.
From her personal experience and fight with depression, she decided to start the foundation in  September 2019.
Ask the Experts: My parents favour my sister over me
My parents favour my sister over me and no matter how hard I try to please them;it just doesn't work. This is frustrating especially since I don't know whatelse to do to win them over. I feel very hurt and I wonder if I can changeanything about it. Distressed girl Favouritism exists in many fam…
"Kijana Jasiri Foundation is a non-profit organization which I run together with my dedicated team of leaders and volunteers from across the country. We offer mentorship sessions on mental health and strive to create a safe place where affected teens and youth can share their experiences, and get to learn from the others," she explains.
"Mental health is a state of emotional, physical and social well-being. It is when someone is in a position to cope with stress," she adds.
And how do you identify someone with a mental health issue?
"There are different symptoms that one can use to identify someone with mental illness. However, there are signs you should watch out for such as; feeling extremely sad, confused thinking with frequent loss of concentration, extreme mood swings, inability to cope with stress, drastic changes in eating habits among others," she expounds.
What kind of parent are you?
Learning what kind of parent you are helps you know where you are doing things right (pat on the back for you)and where you may want to switch things up. There are generally four kinds of parents. Find out which one you are
She confesses that juggling school with what she does is not a walk in the park but strives to balance them by dedicating her weekends for mental health advocacy.
'I love what I do and I will never tire to reach out to people. As such, I guard it with uttermost jealousy,' she asserts.
Her efforts have certainly not gone unnoticed and as a result, she has received several accolades for her work. "I was nominated and voted in as a Kotex She Can Award Honoree. It came as a surprise since I was competing with well known influencers and chances of me taking the trophy home were minimal,' she says with pride.
Her journey towards self-esteem recovery has been slow but sure, and what keeps her confidence in check is the urge to break barriers and set pace for fellow women in the society.
She is also keen to reiterate that mental health is complex and should not be taken lightly.
'I would recommend that someone seeks professional help before concluding that they have mental issues. The first step to recovery is speaking up about your struggles. Always remember that it is okay not to be okay and in case you would like to reach out for aid, contact Red Cross toll free number-1199 ," she says as we wind up the interview.
The April Issue of Parents Magazine is here!
This month, we caught up with Beryl Wanga Itindi who is one of the best writers of our times. The mother one gets candid with us on how she has managed to navigate the tough seasons of her life on Cover Story.