Interfaith Council advises congregants to continue wearing face masks
The Interfaith Council for National Response to coronavirus pandemic has advised that Kenyans continue wearing face masks in the places of worship even as they resume their full capacity. In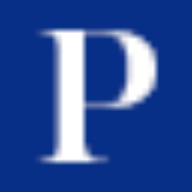 The Interfaith Council for National Response to coronavirus pandemic has advised that Kenyans continue wearing face masks in the places of worship even as they resume their full capacity.
In a press release to newsrooms, the council said COVID-19 protocols like no physical contacts including shaking hands and sharing items in the service must still be observed. The council has also highlighted the need to observe all hygiene measures with more focus being on sanitizing microphones.
"We still warn that the COVID-19 pandemic is not yet over. The danger still hangs, even as it seems to wane in its infectious spread. We must not lower our guard," read part of the statement signed by the council's chairman, Archbishop Anthony Muheria.
Government scraps mandatory wearing of masks in public spaces
The government has lifted the nation wide mask restriction mandate that the Ministry of Health imposed on April 3, 2020, at the height of Covid-19 infections
The statement comes days after the Ministry of Health, (MoH) gave a go-ahead to return all in-person indoor meetings at full capacity of the venue as long as all participants are vaccinated but insisted that attendees wear face masks. At the same time, the MoH allowed football spectators back to sporting venues without masks as long as they are vaccinated.
As of yesterday, 323, 183 positive cases of COVID-19 had been confirmed while cumulative tests conducted stood at 3, 440, 216. The country has also recorded a reduction in positivity rate which stood 0.2 per cent. Further,  7, 830, 041 Kenyans above 18 years are fully vaccinated  according to MoH.
Celebrate inspiring women with the March issue of Parents Magazine
On this issue Patience Nyange, one of Taita Taveta's gubernatorial aspirants shares her quest to give a voice to the voiceless; as we celebrate Maxine Wahome