Kevin Otiende: On making a name in PR
In business, don't get tired; keep working.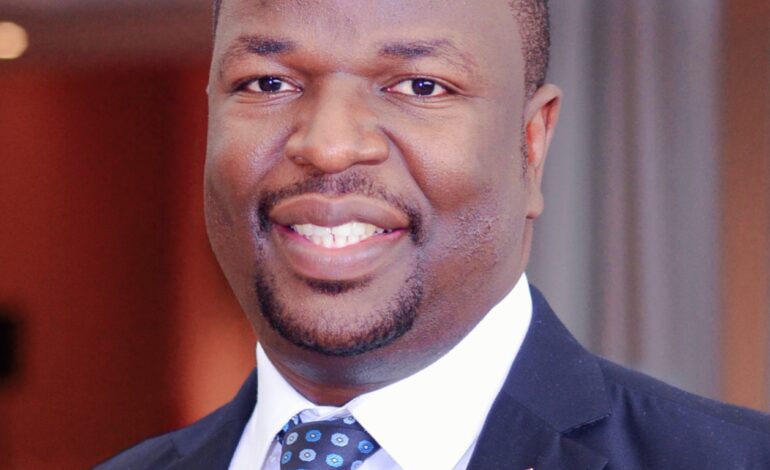 Kevin Otiende's name is familiar in PR circles. In his 30s, he is the CEO of Calla PR. His story is a testament that no dream is unattainable and age is nothing but a number when it comes to pursuing your dreams. He shares with CECILIA ASHIOYA & JEMIMAH GICHOHI what it takes to make a name in one's field.
What is PR all about, and why should organisations hire PR consultants?
PR is critical because people need to know you and what you do. There's a saying -"If no one knows, it didn't happen." Organisations do many great things but don't know how to tell their story, and that's where PR practitioners come in. This, in turn, has a domino effect because of the increased visibility and interest in your brand and, therefore, more business for you.
What challenges did you face while starting your PR firm-Calla PR?
I quit my job around the same time my daughter was born. So, while I needed to hustle, I was constantly in a situation where I had to split funds between family and business. Secondly, as with any new venture, it took time to get the first clients. It also took a long time to close some business deals, and when we did, it took even longer to get paid. These are things nobody prepares you for.
Significant understanding levels of accounting or bookkeeping was also a challenge. Remember, I came from a place with established structures and different support roles that all contribute to a common goal. Now, here I was as everything. including finance management, and that was not easy.
Another critical problem was getting the right talent and whether you could afford to retain it if you were lucky to get it. As a start-up, getting the right talent to help you do the work is difficult because they may not believe in your concept, plan, and prospects, and you may also not be in a position to pay market rates.
What's your typical day like?
PR has two disciplines – Public Relations and Crisis Management. The PR part is the fancy part that everyone knows. Crisis management is more below the surface, and the public usually doesn't get to know what was done to avert the crisis. The PR bit involves formulating and implementing strategies all year long. This involves meetings, events, and routine servicing of clients. For a typical person, this may be an 8 to 5 job. The day starts with an early daily dia monitoring and analysis, advice to chats, status meetings, and execution of onging projects.
For the crisis part, you don't have any routine. You have to be on guard for 24 hours. Usually, I will not go to bed until around 1:00 am after I have read all the newspapers to inform myself of events that may affect my clients.
What makes a good public relations specialist?
You must be informed, create winning strategies, be way ahead of your clients. analyze the market and where it's going. be adaptive, have a tailor-made and precise solution to your client's needs, and understand your client's objectives.
What are some of the things that a public relations specialist should know?
Business/Organisational Objectives-to tie to strategy
Media Relations-to position your client in the suitable media spaces
Stakeholder Relations – how to bring these together in a synergized manner
Contemporary Issues-you must know what's happening around you and the world
Writing and Reporting-a lot of our work involves writing
What are some of the lessons you picked from working as a journalist that have come in handy in your current role?
There is a need for speed as things happen very fast, and there is also so much to do and little time. Confidence in approaching clients, understanding the news cycle, and the importance of the X-factor in your work is a big lesson. Also, how to look for the thing that no one sees and may be essential to your work.
What's the best advice yer can give someone starting in PR?
Don't avoid mistakes- make them so you can reinforce your business Always be in the know.
Have a business plan and implementation phases
Maintain business people around you from every sector. You need to know what your peers are doing.
In business, don't get tired; keep working.
Remember to reward yourself from time to time. Be your biggest cheerleader.