Kianjokoma brothers died as a result of multiple head and limb injuries, autopsy reveals
Autopsy results from the bodies of the two Kianjokoma brothers who died under mysterious circumstances after being arrested for flouting curfew have been released. Speaking to the press during the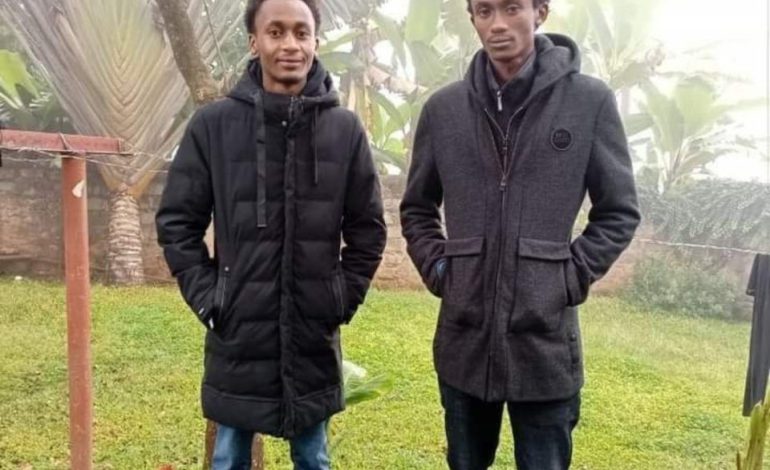 Autopsy results from the bodies of the two Kianjokoma brothers who died under mysterious circumstances after being arrested for flouting curfew have been released.
Speaking to the press during the release of the results, the family's advocate, Muchangi Gichugu, revealed that the two brothers died from multiple head and limb injuries adding that Benson Njiru, the older brother, had suffered more injuries with bruises all over the body while the younger brother Emanuel Mutura only had injuries on the head.
SEE ALSO: Agony, fury as Embu brothers allegedly arrested for flouting curfew are found dead
Gichugu said he would pursue the matter through court while casting doubt on the police account that the two brothers jumped from a moving police van.
"For Emmanuel, the younger son, he only had injuries in the head, there were no injuries in any part of the body apart from the head, there were bruises so the issue of him jumping from the vehicle is  neither here nor there".
The results come a day after the Independent Policing Oversight Authority announced that it would launch investigations on how the incident
"Upon conclusion of the investigations and pursuant to Section 6(a) of the IPOA Act, the Authority will make recommendations, including prosecution if criminal culpability is established on the part of the police officers involved," the Authority said on Thursday.
Emmanuel and Benson were arrested on Sunday, August 1 for allegedly flouting curfew rules but were later found dead. Irate locals engaged police in running battles and torched a police car on Wednesday while protesting the brothers alleged killing and what they termed as unprocedural enforcement of curfew by the police.
Plans for the burial of the brothers are underway even as the family continues calling for justice for their loved ones.
Meet Avido, the Kenyan designer based in Kibra who's worked with Beyonce- Parents Magazine
From Kibra to the world, Avido is an inspiration. He makes handcrafted clothes from Kibra. He was among the African designers to be featured in Beyonce's Bla…
Featured Image: Benson Njiru and Emmanuel Mutura (Muriithi Mugo/ Standard)