Meet the cover models : December 2014
Sixty-year-old Margery Kabuya and her adorable granddaughter, Savannah Kuni, grace this month's cover. Mrs. Kabuya is a child development specialist and sociologist. She is also the author of Celebrating Friendship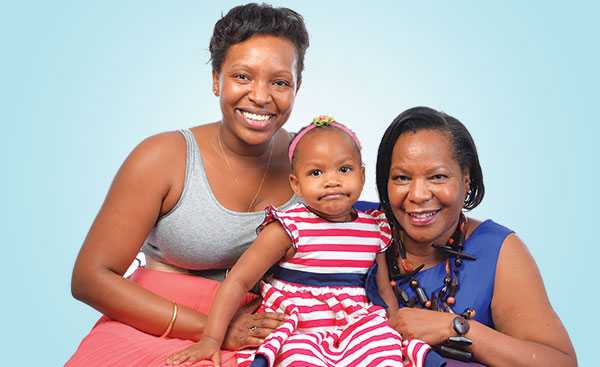 Sixty-year-old Margery Kabuya and her adorable granddaughter, Savannah Kuni, grace this month's cover. Mrs. Kabuya is a child development specialist and sociologist. She is also the author of Celebrating Friendship Among Women: The Power of True Women Connections.  
The joys of a grandmother are best expressed by Margery's experience. She describes her granddaughter Kuni as intelligent, friendly, jovial and an independent girl who has brought so much joy to her home. Most importantly she has taught her to love unreservedly. Deciding which language to use when speaking with Kuni was one of Margery's challenges, but Kuni seems to have picked Kiswahili so well.
Kuni, who turns two next month, has a love for books and what better way than to spend time with her grandmother flipping through her picture books. The two also love listening to music and feeding their pets together.
Read more about Margery's life as a grandmother, as well as her view on the power of women friendships, which is the theme of her newly launched book in the Inspiring lives column.
Clothes: Model's Own
Shoes: Models own
Grooming: Ashleys Beauty and Barber Shop, the Mall Westlands
Make-up: Joyce Muombe
Hair Stylist: Zibona Bagabo
Photography: Patrick Ndiba, Ark Studios limited
Published in December 2014