Meet the cover models: November 2014
cover models Gracing the cover this month is Suzie Wokabi, 37, and her two gorgeous sons – four-and-a-half-year-old Maceo Wokabi and Nate Wokabi who will be turning two years this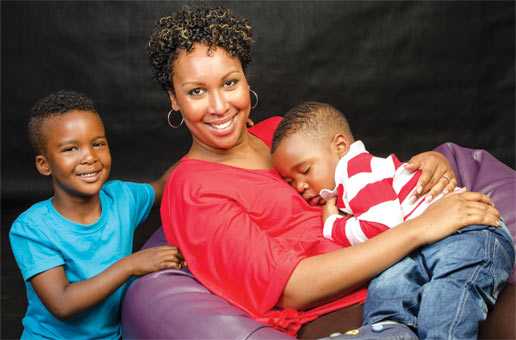 Gracing the cover this month is Suzie Wokabi, 37, and her two gorgeous sons – four-and-a-half-year-old Maceo Wokabi and Nate Wokabi who will be turning two years this month. Suzie is the founder and chief operating officer of SuzieBeauty Limited. She is married to Eric Wokabi a co-director of SuzieBeauty.
It is hard for Suzie to count the number of times her sons have brought joy to her life as she watches them grow. She discourages mothers from succumbing to pressures of comparing themselves to other mothers and instead manage their children the best way they know how to because all children are different. Maceo and Nate attend a kindergarten in Valley Arcade. They love swimming. To unwind, the Wokabi's like to visit relatives and also go on vacation.
 Read more about Suzie Wokabi, her business and her family in the Inspirations column.
Clothes and Shoes: Models own
Hair and Grooming: Suzie Wokabi
Make-up: Suzie Wokabi
Photography: Patrick Ndiba, Arkstudios Limited
Published in November 2014