Mutyambai does his work quietly – Charles Owino defends boss
The National Police Service Spokesperson Charles Owino has defended his boss the Inspector General of Police Hillary Mutyambai. Mutyambai's silence on the current police brutality had been questioned in a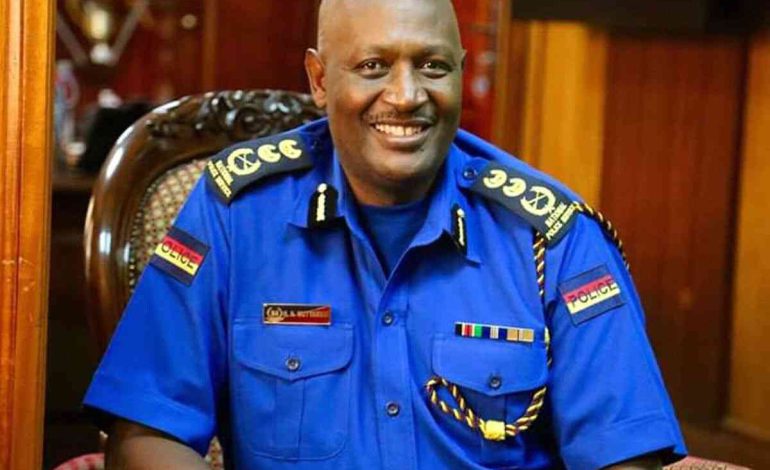 The National Police Service Spokesperson Charles Owino has defended his boss the Inspector General of Police Hillary Mutyambai.
Mutyambai's silence on the current police brutality had been questioned in a Standard Newspaper column called Palaver.
"With so many extrajudicial killings and brutalities inflicted on wananchi by police officers, we have not seen or heard him address the matter. Is he so unmoved by complaints that he cannot offer any apology to the families of the bereaved or show any remorse?" part of the column read.
Standard Newspaper's column palaver.
[Source: National Police Service/Twitter]
Mutyambai has been working quietly
Owino termed the sentiments as an "unfortunate attack" because he has been addressing the extrajudicial claims. According to the Corporate Communication Affairs and Human Rights director Mutyambai has been working quietly.
"It is not in the nature of Hillary Mutyambai to shout. He is organized and does his work quietly. Last week on Friday 2/6/2020, Mutyambai invited human rights groups in his office to address their grievances," Owino said in a statement.
Mutyambai accompanied high profile security personnel to the Kenya School of Government to address grievances by members of civil society.
READ ALSO: President Pierre Nkurunziza of Burundi dies of heart attack
"A number of police officers have been relieved of their duty and arraigned before court after internal disciplinary mechanism," Owino added.
The police spokesperson noted that police officers have been killed by civilians yet no civil society has condemned the act.
"The latest case being the killing of a 29-year-old police officer by civilians in Lamu yesterday. The officer was attacked without provoking or even attempting to arrest anyone. Such actions widen conflict between police and criminals. They promote panic among police while using their firearms in the course of duty," the police spokesperson added.
DON'T MISS: How to monetize your blog
On June 2, the Independent Policing Oversight Authority (IPOA) said that at least 15 people have been killed by police and 31 people injured since the curfew was imposed.
Six police officers will be arraigned and charged for deaths, shootings and assault of three civilians.