PERIS MBUTHIA Home sweet home! Returning after years abroad
Often, many Kenyans abroad are afraid of returning home after years of being away, either studying or working. The fear of finding work, in addition to doubts of whether they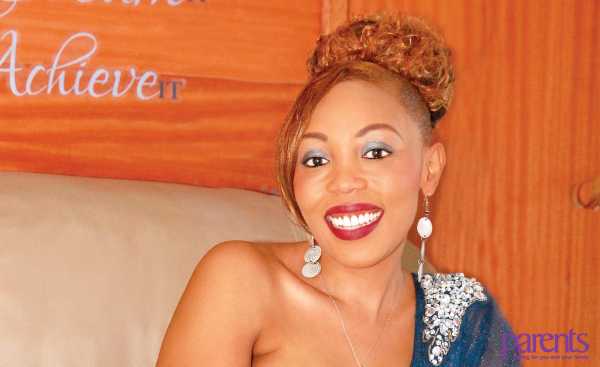 Often, many Kenyans abroad are afraid of returning home after years of being away, either studying or working. The fear of finding work, in addition to doubts of whether they will fit in, hold them back. Peris Mbuthia shook off these fears to return home and set up a thriving business, despite hitches at the beginning. She had a chat with ESTHER KIRAGU about her life, coming back home and setting up a medical spa in Kenya.
If you had to find three words to describe 41-year-old Peris Mbuthia, then warm, passionate and resilient accurately sum up her bubbly self. She is a skin therapist trained in Canada with extensive experience in health and beauty who has dedicated her life to helping people become their best through embracing beauty and health. Peris runs Timeless Medical Spa in Nairobi's Lavington Mall where she provides skin solutions to treat effects of sun damage, signs of ageing and a range of other skin problems.
"From a young age, I was always passionate about beauty. And when my mother and aunt opened cosmetic shops, I found myself fascinated with cosmetics and helping clients choose products that could complement their looks," she recounts her dalliance with beauty products.
Despite her humble beginnings in a village in Nanyuki, Peris had great dreams of moving away from the village. Joining boarding school in high school gave her some freedom of thinking for herself and she began harbouring dreams of schooling abroad.
Travelling abroad to study…
After her O-levels, Peris travelled to the UK to study nursing. She says she wasn't lonely living away from home as she had some relatives abroad who helped her find her way around. "The weather though was horrible and I hated the gloomy winter blues. I wanted to return home after staying for only three months!" she says amused at her younger self.
However, she held on through her mother's encouragement. Like many students, Peris had to fend for herself and she sought a part-time job. "My first job was a chambermaid – a room attendant responsible for cleaning a given number of hotel guest rooms and suites. It really humbled me. At first, I was embarrassed about meeting with Kenyans at the hotel rooms and suites because at 18 years, image was everything. But when I opened up to a Kenyan I met during a cultural networking event in the UK that I was unhappy with the job, I ended up getting help. She referred me to a nursing college where I could do a certified nursing assistant course (CAN) for a year and also get a part-time nursing job," she says.
This formed a strong conviction in Peris that in life, you are one connection away from achieving your dreams. It was in one of these networking events – Kenyans Living in the UK – that she met her husband, Martin Mbuthia. A year after completing her nursing assistant course, Peris got pregnant with her first child, Sandra Mbuthia. The couple decided to solemnise their marriage in the UK in 1997 in what Peris describes as a colourful celebration in the presence of friends and family. Shortly after, Martin's dad passed away and this prompted them to return home.
"We got all sorts of advice from family and friends about what jobs or business to venture into and eventually we felt even more confused," she explains.
A relentless search for purpose…
The couple, who are so full of life, decided to take around-the-world trip trying their luck in different countries and cities. They finally settled in the US where Peris got a job as a nurse. "I still felt the urge to do something related to beauty. I loved the nursing job and was good with patients but there was just something missing," she explains.
Together with her brother who lived in the UK at the time, they returned home to start a printing business. Peris' husband was to join them once the business picked up. Unbelievably, when she reported to work on the first day, she felt lost and unfulfilled. And with that she gave her blessing to her brother, transferred full ownership of the business to him and flew back to the US.
Now and then, she would have a heart- to-heart talk with her husband about how unhappy and unfulfilled she was with life. By then, the couple had gotten their second child, Maxine Mbuthia.
"By 2007, my marriage was getting strained as my husband couldn't understand what I wanted. Even I didn't seem sure about what I wanted but all the same, I convinced him we should return to Kenya," she says adding that she remains indebted to her husband for his unwavering support and love.
Despite all the sacrifices the couple had made, six months after being in Kenya, they were back to the drawing board. Peris was bored, unhappy and wanted to return abroad!
"The difference this time was that I had figured out my purpose was linked to health and beauty. My husband and I agreed to relocate to Canada where I would enroll in college and take a course in health and beauty," she says of her journey in search of her life's purpose.
Thriving in her calling…
Peris applied for a medical aesthetics course in 2008 and as she was awaiting her intake, she met up with a friend who introduced her to a business that she could do part time as she attended school. "The business was a multi-level marketing job at Amway, a company that sells a variety of products primarily in the health, beauty and home care. I knew immediately this is what I wanted to do and grabbed the opportunity with both hands," she says with obvious enthusiasm.
The opportunity fanned her passion in health and beauty and she excelled, moving up the multi-level marketing ranks. So good was she that she moved from just selling the products to travelling internationally as a brand ambassador and motivational speaker. In addition, she completed her course in medical aesthetics. Peris attests to Steve Jobs' words: "Your work is going to fill a large part of your life, and the only way to be truly satisfied is to do what you believe is great work. And the only way to do great work is to love what you do. Do what you love and if you haven't found it yet, keep looking. Don't settle."
Five years later, Peris felt equipped with the relevant skills and know-how to run her business. Her dream was realised in rather awkward circumstances while on holiday in Malindi. "My face started breaking out because of change of climate and I sought skin-related services nearby. Instead, I kept getting only spas. Finally, I decided to see a dermatologist only to learn there was none in Malindi and the nearest was based in Mombasa. This led to the birth of Timeless Medical Spa, having realised there was a gap in skin solution services in Kenya," she says.
Coming back home and setting a business …
In 2014, Peris returned to Kenya ready to launch Timeless Medical Spa having shipped the needed products and equipment. She found space to let at the Lavington Mall but needed to fix up the interior. Through a referral, she hired an architect to take charge of the design and construction of the spa. However, the architect did a shoddy job and his phone was switched off every time she tried to reach him. Never mind the project had cost her a whopping five million Kenya shillings! She was at a loss. "I remember crying hysterically and for sometime confused about what to do next," she recounts.
But, she picked up herself, sought different contractors to fix up the spa and in July 2015, she opened the doors of Timeless Medical Spa. Today, she is glad that she went on with her plans despite starting on the wrong footing, as now the business has picked up very well. Her husband and children are still in Canada and she travels frequently to visit them. Plans are underway to have them relocate to Kenya.
Peris is big about acne among the youth, as she has encountered clients who have suffered from it leading to low self-esteem. She hopes to change the life of women and youths through her services, as she dreams of scaling up the medical spa to different counties and eventually opening the first medical aesthetics college in Kenya. A believer that beauty and health go hand in hand, she says cleansing and scrubbing the skin is not enough as the real skin glow comes from within.
"Healthy living – mentally and physically – restores your health and projects your real beauty," she says with much conviction. Several times, Peris has been invited to churches, organisations and social groups to speak about beauty and health.
As we conclude this interview, her message to Kenyans abroad? "It's not an easy decision to uproot yourself from your current place of residence to return home. But I am a living proof that you can replicate your skills and knowledge back home and live a fulfilled life. I did not know where to start and what to come to, but through taking risks, I have finally figured it out and so can you." [email protected]
Published April 2016