Revamp your relationship in 2017
As we usher in the New Year, it is a good time to reflect on what went well, what went wrong and what you would like to improve in your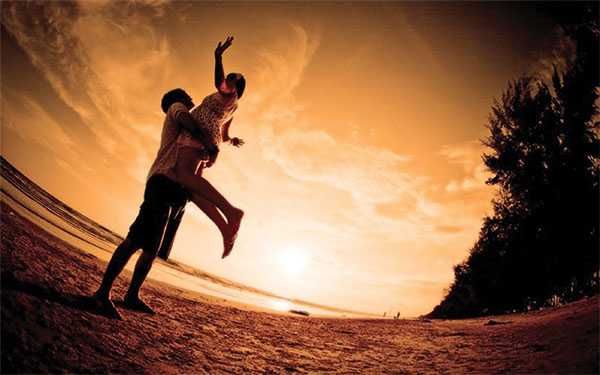 As we usher in the New Year, it is a good time to reflect on what went well, what went wrong and what you would like to improve in your relationship. Read on for tips on setting resolutions that will boost your romantic bonds and help your relationship flourish this year.
Make your relationship a priority. It can be easy to get wrapped up in your never-ending to-do list, but make sure that you invest as much time and effort into sustaining the most important relationship in your life. Strive to keep in touch with your partner frequently either on phone, email, text or online, as well as planning rendezvous now and then. For instance, check in with each other during the day, spend quality time together during the evenings or go on a date at least once a week.
In his memoir The Top Five Regrets of the Dying – A Life Transformed by the Dearly Departing, Bronnie Ware writes that one of the five regrets from people on their deathbeds is working so hard and missing out on their children's youth and partner's companionship.
Understand each other's goals. It is important for you and your partner to help each other throughout the year in fulfilling your personal and career goals.  Begin by first having a clear understanding of what each of you hopes to accomplish.  If your goals are not very clear to you then this is a good time for some introspection to decide what you really want and need. Once this is done, you can make it clear to your partner so that he or she knows how to support you in accomplishing your goals. Couples who feel supported by each other tend to have happier relationships.
Learn to compromise. Sometimes people resist compromises to the detriment of their relationship.  Think about what you are willing to give up for your partner and meet each other half way. For instance, when you have an argument, avoid the urge to want to win all the time and instead listen to your partner's side of the argument or conversation. Don't hold so tightly to all the past mistakes. Ask yourself: is it so important to stand my ground so firmly, or would everything still be ok if I gave in a little bit?  A vital part of compromising is actually following through with the resolution. If, for example, you are the one in the wrong and you have accepted and are willing to change, accompany it with actions as this shows your partner that you are committed to the agreement.
Discover activities that you both enjoy. It is important for a couple to find new things to do together as these help them reconnect, communicate better and even learn more about each other.  Start by making a list of possible ideas for activities to do together and agree with your partner on which ones to engage in.  Be careful not to impose on your partner the things you like to do on your own. The idea is to enjoy activities together, not to spoil activities each of you already cherishes.
Free yourself from co-dependency. Instead of being needy in your relationship, where you expect your partner to be responsible for your emotional healing and nurturing, endeavour to be an empowered adult and take up the reins of your own happiness. Choose to see your partner as a companion in your life's sojourn, rather than an instrument of emotional healing. This will enable you to shift from being in a frustrating and unsatisfying relationship to an enjoyable, meaningful and fulfilling one.
Jan2017