SEX TOYS 101 WHAT YOU NEED TO KNOW
  Not long ago, sex toys seemed like foreign objects that we only saw in Western movies. Fast-forward to 2017 and it seems they have become 'a necessary evil'. Currently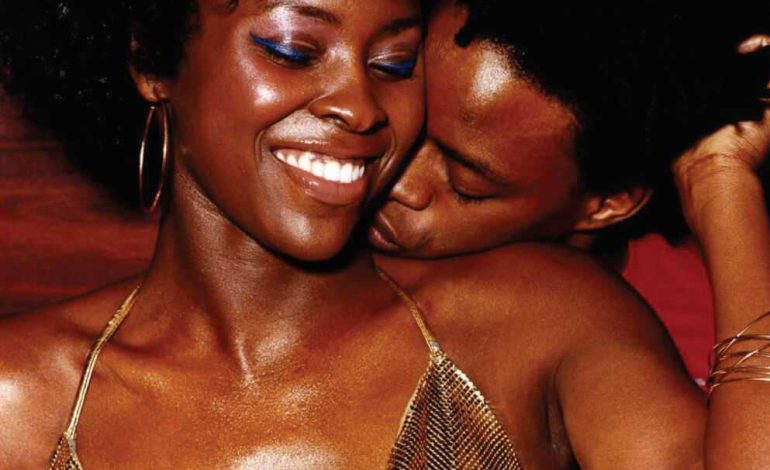 Not long ago, sex toys seemed like foreign objects that we only saw in Western movies. Fast-forward to 2017 and it seems they have become 'a necessary evil'. Currently in Kenya and especially in major towns, there are numerous stores and online platforms that retail these secret luxuries. Want to indulge in one and don't know where to start? This guide will shed light on what you need to know about sex toys.
A sex toy is an object that is primarily used to increase sexual pleasure. History has it that sex toys have been around for ages with the earliest forms dating as far back as the tenth century. It is believed that in ancient Greek and Rome, dildos (a type of sex toy resembling the penis) were carved out of wood, leather, glass, animal horns, silver and gold.
In 1949, Alfred Kinsey, an American biologist and sexologist, reported that about 20 per cent of women used some kind of objects such as bananas, cucumber and candles among others for sexual insertion.
The sex industry revolution of the 1960's was marked with a great explosion of sex toys. However, most of these toys were made out of hard materials, which made them uncomfortable to use.
By 1980, sex technology had improved and most sex toys were made using softer plastics. Many sex toys today are made out of silicone, realistic jelly rubber and elastomer (suitable for people with chemical sensitivities or allergic reactions).
Whether we want to admit it or not, sex toys have become pretty common these days and going by the rate at which interest in them is growing, they are not going anywhere soon. In the West, sex toys are so common that purchasing one is as easy as buying a household item.
This uptake of sex toys can be attributed to research-backed claims that show sex toys play an important role in boosting an individual's ability to enjoy themselves during intercourse.
In it's broad definition, sex toys include anything that can be used to enhance lovemaking. These may be a scarf or tie used to blindfold or restrain one's partner, whipped cream on one's body, spatula used for spanking or an ice cube to be rubbed on one's inner thigh. For the purposes of this article, we shall focus on the following common sex toys.
Common sex toys
Dildos
Dildos are one of the earliest forms of sex toys. They are penetrative objects that do not vibrate. They come in various shapes, materials and sizes and are basically designed for the vagina. Most, but not all, dildos resemble the human penis.
Experts advise one to go for a dildo made from silicone as they can be easily sterilised by boiling it in a pot of water for two to five minutes. Considering sex is better when wet, use some lube to prevent friction.
Vibrators
As the name suggests, vibrators are sex toys that vibrate. They can be battery powered or plugged in to power to cause motion. Vibrators are specifically designed to provide orgasm-inducing motion. They are applied on areas that one finds pleasurable such as the vulva, anus, clitoris, penis or vagina. They can thus be used either externally or internally (inside the vagina) and it is among the few sex toys that can be used by both men and women. There is no right or wrong way to use a vibrator and since it is a toy, you are allowed to play with it until you find the perfect spot.
There are several types of vibrators and they include:
Clitoral vibrators: Focusses on the clitoris. Most of these are external but some can be used internally as well. A smaller external clitoral vibrator is a good choice for a first vibrator.
Rabbit vibrators: Stimulate both the clitoris and the G-spot.
Vibrating eggs or bullet vibrators: Are as small as an egg and can either be used externally or internally. Their small size helps them target the clitoris, which makes them excellent beginner vibrators.
G-spot vibrators: Internal vibrators that focus on the G-spot. They are usually harder and have a curved tip to stimulate the G-spot.
Finger vibrators: Are actually worn on your finger so that you can put direct pressure on the clitoris.
Wand vibrators: Are the good, old-fashioned, hand-held massagers. Originally designed to massage your body, they have since come to be known to massage the clitoris. Wand vibrators can have different attachments depending on what kind of touch you like.
Hands-free/wearable vibrators: Are hands-free and wearable vibrators that are attached to special straps worn on the waist or thighs. These vibrators focus directly on the clitoris.
Couples vibrators: These are used by couples while having sex. Usually, one end rests on the clitoris and the other end goes inside the vagina focussing on her G-spot. Meanwhile, the penis fits inside as well so that both partners feel the vibrations.
Penis toys
Penis toys dispel the myth that sex toys are only meant for women. An example of a penis toy is the cock ring, which is supposed to be worn at the base of the penis. They work by compressing the veins so as to stem blood flow out of the penis thereby helping one sustain an erection longer.
In addition, it makes the penis more sensitive to touch. If you are a first time user, it is advisable to go for one made out of soft, flexible material. Point of caution though; stemming blood from any part of the body for too long is discouraged and so do not wear a cock ring for more than 20 minutes.
The other type of penis toy is the masturbator sleeve, which is a textured tube that adds an extra teasing that the hands may not provide. Most masturbator sleeves are made from soft materials and they look like the vulva or mouth. The most common masturbator sleeve is the fleshlight and it looks like a large flashlight with a cap. The cap is opened to reveal a body part such as the vulva complete with a hole to allow penetration.
Pulsators
Pulsators are the newest type of sex toys. Unlike vibrators, they don't vibrate; instead, they pulsate mimicking the back and forth movement of penetration, earning the moniker mini sex machine. Pulsators are hands-free. When used vaginally, a pulsator with an external clitoral vibrator to stimulate the clitoris at the same time for an amazing orgasm is recommended.
Safety precautions when using sex toys
The only reason you are using sex toys is to get an orgasm. However, you can also get sexually transmitted infections if you don't use them properly. The sure-fire and simple way of keeping STI's at bay is by using a condom with any of the toys. In addition, it is not advisable to share sex toys.
Use a sex lubricant if you want a comfortable experience. With sex toys, it is very easy for things to get stuck up in there; use sex toys that have wide base or a safe way to retrieve them. Majority of the sex toys come with cleaning manuals, remember to check them out.
The following are more safety measures to consider:
Wash your toys before and after every use.
Use mild, unscented hand or dish soap. Avoid antibacterial soaps.
Don't submerge any battery-operated toy in water to wash. Wipe it down with a warm, soapy washcloth.
Use the right lubricant – water-based lubes are preferred.
Sex toys don't last forever; be on the look out for wear and tear.
Get a storage box specifically for your sex toys.
Take the batteries out of your vibrator when you are not using it.
Published January 2017