Suzie Wokabi: Pioneer in Kenyan cosmetic industry
When 37-year-old Suzie Wokabi returned to Kenya in 2007, she found that the local market only offered overpriced imported beauty products or counterfeit make-up brands. This inspired her to take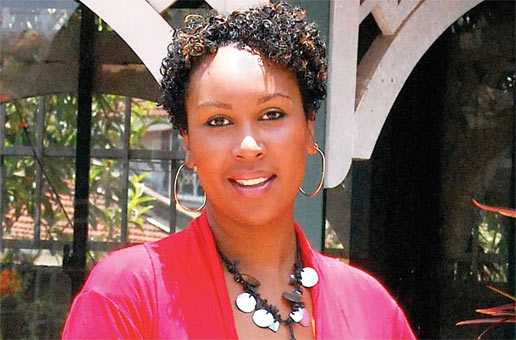 When 37-year-old Suzie Wokabi returned to Kenya in 2007, she found that the local market only offered overpriced imported beauty products or counterfeit make-up brands. This inspired her to take a bold decision to start her make-up brand – SuzieBeauty. ESTHER KIRAGU had a chat with Suzie on being a pioneer in the Kenyan cosmetic industry and juggling family responsibilities.
Her endearing charisma and positive energy are a great blend that comes into play throughout this interview.  "When I think of SuzieBeauty, I have the audacity to think of family businesses such as the Estée Lauder and Bobbi Brown both of which are successful family businesses in the line of cosmetics. Both brands were established by couples and have since grown into multi-billion dollar conglomerates. That will be SuzieBeauty in years to come," she starts off this interview alluding to the great vision she has for her business.
Suzie has created a name in the fashion and beauty industry in Kenya and has quickly become a force to reckon with. Early this year, Lupita Nyo'ngo, a Kenyan actress and Oscar award winner making a name in the global scene, wore a SuzieBeauty Zamba lipstick and this made it a global trailblazer.
When it comes to make-up artistry, Suzie, who is the CEO and founder of SuzieBeauty Ltd, one of Kenya's first local cosmetics companies, defines this form of art with passion and brilliance. She has extensive expertise in all forms of make-up artistry – whether for print or electronic platforms, commercials, runways and even bridals.
A love for make-up…
 "My mum once showed me a photo of her and me when I was only two years old and I was wearing make-up. She says I used to adorn her with necklaces whenever she came home from work before proceeding to take a walk in the garden. I also recently found a photo of me at nine wearing make-up and relaxing by the fire place," Suzie tells me of the subtle hints of her love for make-up artistry even as a young girl.
Despite studying for a degree in international relations and sociology at the United States International University (USIU) in Nairobi, Suzie knew by the time she graduated that she wouldn't make a career out of it. "Unbelievably, my campus friends tell me I was that girl that always did people's make-up and eye brows before we went partying, although I have no memory of this," she explains citing how dots of life always connect backwards.
After graduating from USIU she moved to New York City in the U.S in 2001. "At the time, one of my sisters lived in New York and worked in the fashion industry. I really admired her life and thought the profession was fun and glamorous. I decided to try my hand in the fashion world," she explains. Uncertain what area of fashion to specialise in, she ventured into a wide scope of fashion, working in eyewear, clothes, accessories, and cosmetics. It was then that she discovered her love for make-up.
Suzie was fortunate to work with various cosmetic brands key among them Clinique and Mac cosmetics. These were instrumental in equipping her with skills and knowledge in make-up artistry and also make-up retail. She also worked with a designer eyewear company where she was in charge of product development.
"I didn't know that would mean anything at the time but looking back, the knowledge I gained has come in handy in the manufacturing of SuzieBeauty range of cosmetic products," she explains.
When she returned to Kenya in 2007, Suzie knew she was coming to grow her career in make-up artistry and brought with her a large suitcase containing an assortment of make-up from all the companies she had worked for.
"There was very little competition in make-up artistry in Kenya then because there were only three or four recognised make-up artists. It was easy to hit the ground running and make a name for myself quickly," she says.
Suzie quickly got good contracts with big brands such as MNet through which her work was seen on various TV shows such as The Patricia Show, Face of Africa, and IDOLS, among others. She has also led SuzieBeauty backstage through four seasons of the Tusker Project Fame, the biggest regional TV show, and worked with most major fashion events including Fashion & Beauty Expo (FAB), Nairobi Fashion Market, Samantha Bridal Expo, Miss World Kenya and Kenya Fashion Week. Additionally, she has worked with Kenyan fashion veterans such as Ann McCreath of Kiko-Romeo.
"I was enjoying my work as a make-up artist but soon ran out of products. I couldn't get more of the good make-up I was used to locally, and when I did it was either counterfeit or too expensive. I had to rely on friends abroad to bring me beauty products when they travelled to Kenya and sometimes they got me the wrong products," she explains the frustration she went through that bore a dream to produce beauty products in 2009.
Pioneering in Kenya's cosmetic industry…
Suzie says the idea of producing beauty products was initially a very naïve thought because she didn't know what it entailed. She, however, undertook an intensive research that involved defining how her products and brand will look, testing the ingredients and raising funds to begin production.
"I thought at most it would take me nine months to launch the first product. It actually took three years," she says and adds, "Even when I launched, I had to use market samples as I waited for the products to be shipped to Kenya. It wasn't an easy process but giving up wasn't an option."
Suzie says her biggest hurdle, like that faced by many start-up companies, was finances. She was, however, able to raise the initial capital needed through the help of two investment groups and a bank loan. This saw the launch of SuzieBeauty brands, which have now been retailing in the Kenyan market since May 2012.
SuzieBeauty products are also available in Kampala, Addis Ababa and Ivory Coast, thanks to a partnership with some distributors. In the near future SuzieBeauty plans to venture into the Nigeria, Ghana and South Africa markets. Suzie is proud that her products compete with renowned international cosmetic brands, thereby putting Kenya on the global cosmetic map.
"My pursuit for SuzieBeauty is inspired by the need to create authentic, affordable, high-quality African make-up brand. I remember when as a young girl my sisters, who were studying abroad, came home for holiday and would bring certain brands of make-up that I would wear albeit with much frustration," she says.
She adds, "For instance, I could never really figure out eye-shadow because one minute you have it on and the next thing you know it's off your skin. I later understood that some brands aren't created with the African skin in mind. This is why SuzieBeauty exists – to cater for the African woman. It is for our skin, colour and texture."
Combining work and family life…
Suzie runs the business with her husband, Eric Wokabi, who is a director at SuzieBeauty and for the past two years has had to take on larger responsibilities in the company and bring a wealth of knowledge in Information Technology (IT), operations management and finance.
"SuzieBeauty is our third child literally," she says amidst a chuckle. Suzie and Eric have been married for six years and have two children – four-and-half-year-old Maceo Wokabi and two-year-old Nate Wokabi.
The couple met years ago as Eric was a friend to Suzie's older sisters but they barely had any rapport. It wasn't until both of them were in New York on separate ventures that their paths crossed again. A great friendship struck between them and because Eric had been in New York longer than Suzie, she would always call on him for one thing or another. This friendship developed into a relationship in 2006. They had been dating for a year when Eric got a job transfer to Kenya in 2007 and they agreed to return home. They got married in 2008.
Suzie describes her parenting and marriage experience as a joyful one, as her boys are humorous and full of life. "Eric and I are very deliberate about our parenting. With the boys being in pre-school, we have intentionally crafted our work schedule to fit into our sons' lives as a matter of priority," she explains adding that when their schedule gets overwhelming, her parents are always available to lend a hand.
She says she is grateful to work closely with her husband because entrepreneurship has its tough moments but she doesn't have to come home and explain to him of her frustrations. "The best thing we did was to start this business together," she says adding, "it is great to have someone who understands the business dynamics and that is hugely the reason behind our success and the reason why I know without a doubt SuzieBeauty will go to even greater heights."
Suzie draws her inspiration from her family. "When things are tough, I look at the bigger picture, which is my family. It is the reason we started this business and it is what I came back home for and that keeps me going," she says. She hopes her young boys will grow up and one day become part of the business.
Her advice to those who wish to start a venture and have no idea how to, "Figure it out and just do it. If you love something, you will find a way to do it. No one can show you how to do what you love. Draw inspiration from your passion, do it and roll with the punches. Even when things are exploding around you, keep it going and keep your sanity in whichever way you know how. I have had to learn to meditate and find time to exercise just to get the adrenaline out," she gives her piece of advice.
Suzie loves to spend time with her family and often has her parents over at her house for a fun family time. She loves to cook as a way to unwind and enjoys watching the food network channels for inspiration.
"I also enjoy some quiet time just by myself with a nice book and glass of wine," she says and emphasizes that she is an introvert, though most people don't believe it.
Awards and recognitions…
Suzie's efforts in business haven't gone unnoticed. Twice in 2013 and 2014, she received a finalist award for the Most Influential Women in Business and Government in Africa. Under her leadership, SuzieBeauty won 2nd runner-up in the Trade category of the 2013 Africa SMME (Small, Medium and Micro Enterprises) Awards in Johannesburg, South Africa. She was a finalist in the Transform Kenya Awards 2014 in the manufacturing category.
Suzie has been invited to Paris in March 2015 to attend a Gala organised by an association called "Un Sourire d'ici ou d'Ailleurs" (UNSIA) – simply means a smile here or elsewhere.  The gala is meant to honour African women who are impacting the African continent in one way or another. She is nominated in the Entrepreneur category.
"I believe passion and always looking at the big picture in life are very key in being successful. No matter how much skill you learn, if you have no passion for it you won't go far," she concludes.  [email protected]
Published in November 2014.