THERE IS A TIME TO STAY and a time to walk away
I was scrolling through my Facebook account when I saw this quote that read something like this: "If you feel the need to always know what your partner is up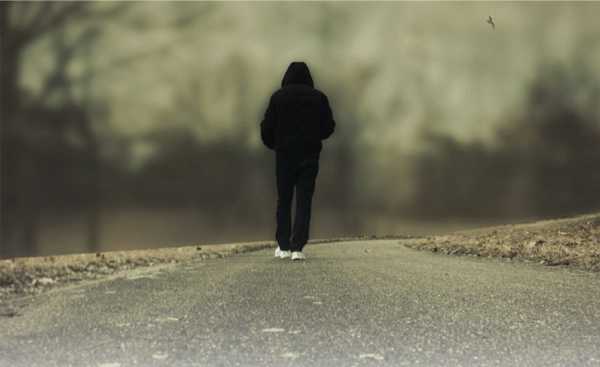 I was scrolling through my Facebook account when I saw this quote that read something like this: "If you feel the need to always know what your partner is up to and what they are doing on their phone like a detective, then it is time to end the relationship."

Everyone in a relationship – married or dating – always wants to be sure that they are the only one in that relationship; that their man or woman is committed fully to the relationship.This urge to know the truth is even more pronounced in case of a long distance relationship whereby a partner even asks those close to their better half to keep an eye on them albeit indirectly.
But even when partners are living together in the same house, suspicions do creep in. What is she up to?… who does he chat with?… what does she always talk about with her colleague at work?… what does he do in the club till midnight?
These questions at times lead partners to want to get the answers. So they wait for the opportune moment to look at their partner's phone messages and call log. Sometimes people develop resentment even without proof of wrongdoing. Resentment can break up a relationship.
There is no cure for this. Actually, I once read a respected psychologist and relationships expert advising that it is ok to see what goes on in your partner's life and that the phone can tell you half or all the story.
Sometimes what you get can break you. Sometimes you discover that your fears were unnecessary. But if you get something, then you have the chance to talk things out and forge a way forward – to stay together or go your separate ways.
But last month in my village, a man killed his wife whom he suspected of having an affair. And then on the morning I wrote this, another man poured acid on his girlfriend on suspicion that she was cheating on him.
The girlfriend is nursing her wounds in hospital and the man has disappeared. The one who killed his wife will never know peace as he wallows in prison.
My fellow men; I know it hurts to discover your partner has been unfaithful to you. But why kill or maim? Can't we just walk away when the relationship is no longer workable? It may feel like the world has come to an end at the time, like nothing else makes sense, but that is only for a time.
If you walk away from that relationship, there will be pain for some days, even months… but these will all pass and new possibilities and opportunities will come forth.
My parents separated many years ago. I still remember how tense it was in the house in the days leading to the separation.
Dad and mum were not talking to each other and it was really difficult for everyone including us children. But one evening, my mum left. It was unbelievable. Dad went into depression and mum was inconsolable.
Each pointed fingers at the other and the anger didn't die off for months. But eventually, everything began to thaw. My dad could afford a smile and mum stopped accusing dad. They still did not talk to each other. But today, even if they are still separated, they call each other and even meet during family functions including Christmas at home.
Yet, years after the separation, mum told me that she felt dad could have done something regrettable on the night she left and she decided to run away. Thank God she did.
If you are in such a situation, the best solution is not revenge or leaving your partner with "something he/she will never forget." Just walk away and go seek someone who can console you. Not alcohol.
And if you have suspicions your spouse is cheating on you, just say it to them. Sometimes people don't cheat because they want to end the relationship they already have or because they are no longer in love with you. There are many reasons why people stray and may be just talking things out could lead to the best romance thereafter.
If you try and it doesn't work, just walk away and watch your partner from a distance. Time, after all, heals all wounds. A final word is about what religion teaches. Divorce is
unacceptable in many religions and preachers are always telling their troubled congregants to work things out. But reason tells us that even the best intentions sometimes fail.
If your relationship is only kept together by encouragement from the pastor or church members, but there is no love left between you and only anger and vengeance live in you, just walk away alive. It's better to explain yourself to the pastor than to have him bury you prematurely.
Published in September 2015.