6 TIPS TO CONSIDER before going natural
  It's been years of relaxing your hair and you can't even remember the last time you wore it natural. The harsh chemicals you have subjected it to over the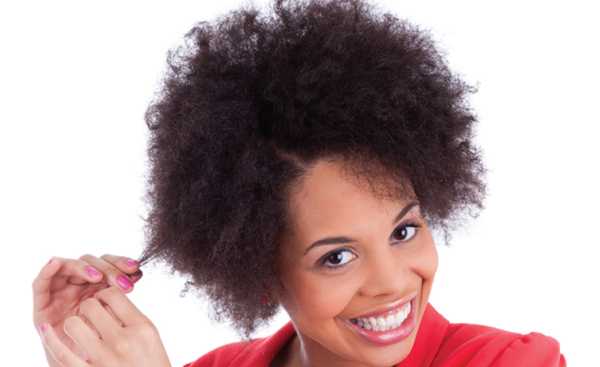 It's been years of relaxing your hair and you can't even remember the last time you wore it natural. The harsh chemicals you have subjected it to over the years has battered it and it's now a shell of its former glory. You're tired of all the touch ups and you just want your natural hair back. Here's what you need to consider before going all natural.
One of the biggest hurdles for a woman with relaxed hair is making the decision to go natural. But once decided, there are two primary options: a long transition where you gradually grow out your relaxed hair or going for the "big chop" – cutting out the relaxed hair and starting over from scratch. If you go with the big chop, consider these tips.
Do it when you are ready: The relationship between a woman and her crowning glory is an intricate one and needs lots of deliberation before severing it. Deciding to cut one's hair is not an easy decision to make, so take your time and do it when you are ready. You will know when it's time; there's no rush or timeline to follow.
Enlist the help of a professional: By all means, get a good hairdresser or barber to do the cutting; they know exactly what will suit you. Once you are done, take time to look at yourself in the mirror and admire the new you. This will help you come to terms with your new look. Remember to share the vision for your cut and style with your stylist to ensure a good outcome.
You may need to change hair products: Congratulations! You are about to start your journey with your natural hair and you need to begin on the right footing. Since your hair will be newly natural, you may need nothing more than a good shampoo, conditioner and moisturiser. These will help keep your hair healthy.
Keep it simple: You have probably gone through the Internet and the images of celebrities rocking different styles with natural hair have piqued your interest. Don't rush to try them out, take your time and practice simple styles as you develop the skills to style your "new" hair. Once you are comfortable, you will get the confidence to try out different styles.
Be prepared to go back to relaxers: Unfortunately, there is a possibility of you desiring to go back to relaxing your hair given you have been getting a relaxer as long as you can
remember. As they say, old habits die hard.The choice is yours; don't feel guilty about it.
 Maintaining natural hair is no walk in the park: Looking after natural hair is very different from caring after processed hair. You, therefore, need to relearn how to take care of your hair and it can be frustrating when it doesn't look the way you want it to. However, when this happens, remember the rule of the thumb: keep it simple. It is imperative that you keep your family and friends on the loop about the step you are about to take just to prepare them for your new look. Now, go ahead and rock your natural hair!
Published in February 2016