Alfred Mutua postpones his national tours due to Covid-19 spike
Machakos Governor Dr Alfred Mutua on Monday postponed his national tours due to the recent spike in Covid-19 cases in the country. "Due to the rising COVID cases which appear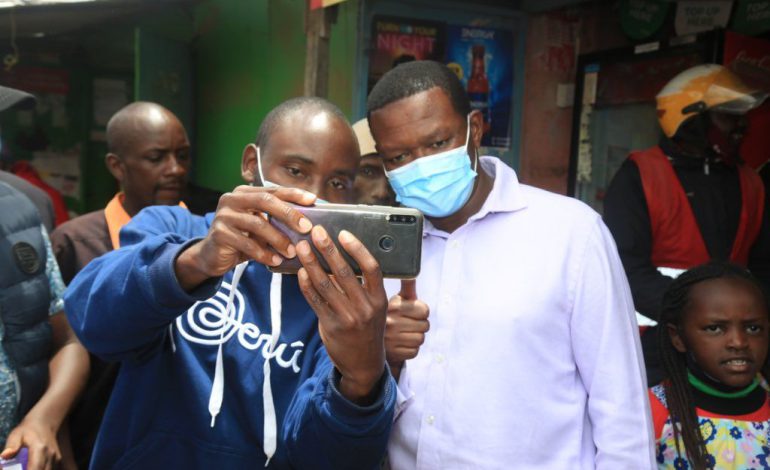 Machakos Governor Dr Alfred Mutua on Monday postponed his national tours due to the recent spike in Covid-19 cases in the country.
"Due to the rising COVID cases which appear more serious than before, I am postponing my nationwide listening tours until the situation improves," Mutua said on Twitter.
Dr Mutua, who will be running for the presidency in 2022, urged other politicians to follow suit and avoid organizing political gatherings.
Stop attending political rallies -Mutahi Kagwe
Kenyans have been left holding their breaths with many unsure if they will be able to recover economically.
"I urge other leaders to also be responsible and halt their public meetings and to lead by example by wearing masks and keeping distance," the Maendeleo Chap Chap Party Leader said.
Dr Mutua urged politicians to prioritize Kenyans' health as opposed to political mileage.
"Wananchi mimic how we carry ourselves because they believe we are privy to more information. If we look like there is nothing to worry about, wananchi behave accordingly, placing themselves in danger. My fellow leaders, greed for power should be tempered. Life and health first," Mutua added.
There are no plans to re-close schools – Prof Magoha
Prof Magoha has urged schools to remain calm as the government is working closely with the Ministry of Health to ensure the students are safe.
Church leaders have also called for the ban of political gatherings including BBI gatherings. Bishop Dr Nicholas Muli of Redeemed Gospel church in Kola, Machakos County, on Sunday blamed politicians for encouraging Kenyans to disregard the set health protocols.
Bishop Muli noted that Kenyans have not been wearing face masks and observing social distance during political gatherings.
President Uhuru Kenyatta on Sunday hinted that if Kenyans continue disregarding the current Covid-19 health protocols, the recently lifted restrictions could be brought back. President Kenyatta, who was speaking at All Saints Cathedral in Nairobi, said he was impressed that the church has been strictly observing the Ministry of Health guidelines.
Turkanas who migrate to cities face high risk of heart disease
Migrating to cities is increasing cardiovascular disease risk among the Turkana,according to a new study.
"We're going through that very difficult time of saying 'now what do we do again, do we close up?' We shall be coming back to that…not today, but soon…but when I see this, it says that we don't have to (go into lockdown) if only people would observe (guidelines) and would be caring of their fellow citizens," President Kenyatta said.
Featured Image: Dr Alfred Mutua taking a selfie with a fan during one of his national tours. [Source: Dr Alfred Mutua/Twitter]
Parents Magazine ePaper
Read an ePaper copy of Parents Magazine. Caring for you and your family.