There are no plans to re-close schools – Prof Magoha
Education Cabinet Secretary Prof George Magoha has on Thursday assured Kenyans that the government has no intention to re-close schools. This is despite the recent spike in Covid-19 cases in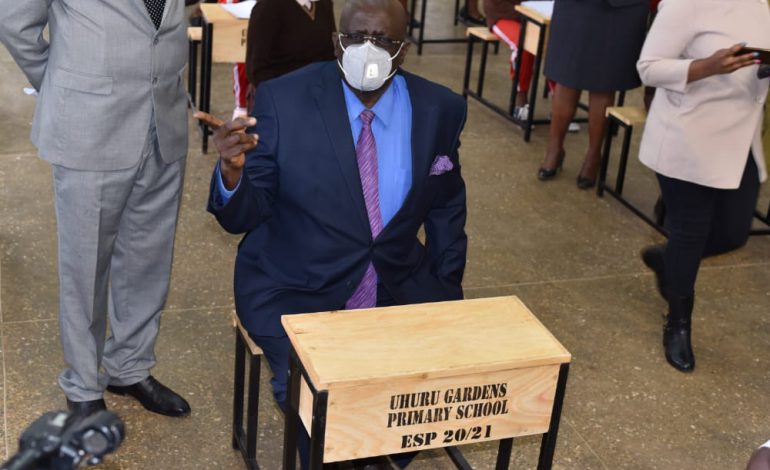 Education Cabinet Secretary Prof George Magoha has on Thursday assured Kenyans that the government has no intention to re-close schools. This is despite the recent spike in Covid-19 cases in the country.
Prof Magoha has urged schools to remain calm as the government is working closely with the Ministry of Health to ensure the students are safe.
The Education CS was supervising the delivery of desks worth Sh1.9 billion, which was part of a stimulus package given to Uhuru Gardens Primary School in Nairobi.
All students to learn about menstrual disorders under new CBC regulations
Advocacy efforts in the awareness of endometriosis have borne fruit after anannouncement by the Kenya Institute of Curriculum Development(KICD)thatmenstrual disorders (MD) education will now be included in the Competency-BasedCurriculum(CBC). The move comes as a result of a partnership between …
While appearing before the National Assembly Education Committee on Wednesday, Basic Education Principal Secretary Belio Kipsang revealed that 33 teachers, 17 students and four non-teaching staff in 35 schools have so far tested positive for coronavirus.
But Prof Magoha has insisted that they have everything under control and hence there is no reason to panic.
Magoha has revealed that KCPE and KCSE examinations will go on as planned.
Thousands miss KNEC assessment due to lack of exam materials
Thousands of Grade Four and Standard Eight students missed their KNEC assessment test,which commenced on Wednesday.Head teachers complained that the government did not fund the buying of materials.
"We will let you know if anything changes but as of now, the plan to conduct exams remain as planned," Magoha said.
KCPE exams will take place in March 2021 and KCSE exams will begin in April and end in May 2021.