Devastated Kenyan mother seeks justice for slain son
Losing a child has often been referred to as the ultimate tragedy. Not only does it feel unnatural to outlive the child but it brings up a flood of emotions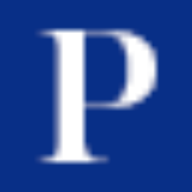 Losing a child has often been referred to as the ultimate tragedy. Not only does it feel unnatural to outlive the child but it brings up a flood of emotions like shock, anger, confusion, denial, guilt, and hopelessness.
Dr. Irene Musebe know this all too well.
Irene drove her son to campus and they agreed to meet up at lunch hour so they could go back home but that was never to happen. The following day, her son's body was found, but the theory of suicide that the authorities hold to date is one that the family has every reason to not believe.
Still, after numerous trips and meetings with the police and DCI, they are left with questions.
Watch her heart-wrenching story here.
Special needs schools struggling with COVID-19 rules
Mr. Peter Sendeu, Principal at Seneiya Special School in Samburu, said it has become difficult to explain the COVID-19 rules because of lack of facilities.