EUNICE "MAMMITO" NJOKI Carving her niche in stand-up comedy
  If laughter is the best medicine, then Eunice Njoki is the doctor and she is as funny as they come. The spirited comedienne retraces her footsteps from a nondescript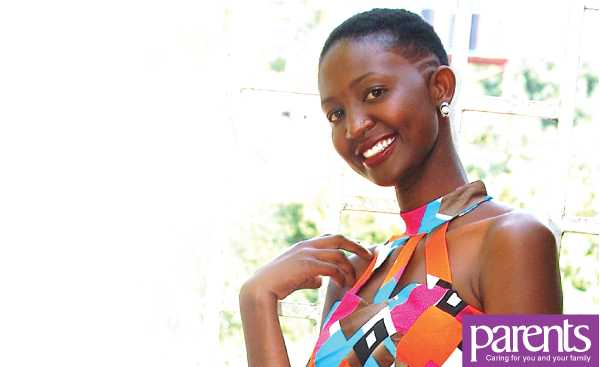 If laughter is the best medicine, then Eunice Njoki is the doctor and she is as funny as they come. The spirited comedienne retraces her footsteps from a nondescript girl from Kibera to be one of the most respected and loved comedians in Kenyan. Here is her journey as recounted to LILY RONOH.
My name is Eunice Wanjiru Njoki popularly known as Mammito. I am 22 years old and a native of Kibera. I am a social worker by profession and I practice it in my home area of Kibera. This is my way of giving back to a society that molded me into who I am today.
As far back as I can remember, I have always been funny and theatrical. I was also a tomboy, something that I struggle with to this day. I was an obedient student and despite my antics, I never got into trouble with my teachers. In school, I always wanted to answer all questions in class and the answers would inadvertently come out as funny leaving the whole class and the teacher in stitches.
Back then, I didn't know that it was a talentand moreover, stand-up comedy had not taken root in the entertainment arena. Nonetheless, I would always crack jokes with friends but that was far as it went.
However, it was when I joined Mount Kenya Universitythat I started to put to good use my talent. I joined the university's drama group and it is here that I gained the courage to face people. During one of the university's talent shows, I registered as a singer but when I stepped on the stage, I instead did stand-up comedy. The judges were so impressed that they gave me a standing ovation. It was at that moment that I knew what I wanted to be – a stand-up comedian. This was in 2012.
A month later, Churchill Show was auditioning for comedians and I felt I had come of age. I practiced my jokes with a friend who also gave me moral support and on the D-day, I performed before the audition panel. Apparently, they weren't impressed and I
was asked to go another day. This happened several times and when I was just about to give up, they gave me the chance to perform on Churchill Show.
My first experience on the stage was bad; I had stage fright, nobody laughed at my jokes and I kept asking myself what the audience thought of me. I went back to the drawing board and enlisted the help of fellow comedians who were already accomplished. I really wanted to make it and it is this drive that catapulted my growth in comedy. A few shows later, I had amassed a handful of fans whose laughter gave me the reassurance I so much needed. I did not stop practicing and with time, I was able to do it like a pro.
There is always that fear the audience won't laugh at your jokes and when this happens, you console yourself that that was a bad day at work. The golden rule in comedy is to come up with relatable jokes because if the audience can't relate with the joke, they won't find it funny.
I am really grateful to Daniel "Churchill" Ndambuki for giving me and other comedians opportunity of a lifetime and I don't take it for granted that I share a stage with the industry's greatest. My fellow comedians such as Zeddy, Butita, Sleepy, Karis and David the student, to name but a few, have been very instrumental in my growth and I am indebted to them.
I also watch other comedians and my mentor, apart from Churchill, is Steve Harvey. I like the way he can make anything funny. In addition, I also watch my own performances. I am my biggest critic and every time I step on stage, I always strive to improve on my previous performance.
I come from a single-parent family and my mother and grandmother have been my greatest support system although they didn't understand what stand-up comedy was all about when I first told them I wanted to do it. Nevertheless, they didn't hold me back but ensured I also concentrated on my studies.
Comedy pays my bills and so I take it very seriously. It's been three years of making people laugh and I can only look back and thank God for this far I have come. The future looks bright and I am hopeful that my portfolio will grow. My advise to women who want to join comedy is: just do it.
Published in February 2016