Makeup tips for Valentine's Day
With Valentine's Day around the corner, we are thinking of ways to make you look glamorous and sassy. And where best to start than with your face. Score a flirty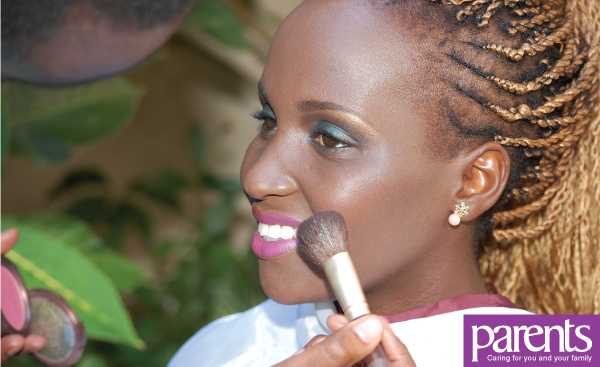 With Valentine's Day around the corner, we are thinking of ways to make you look glamorous and sassy. And where best to start than with your face. Score a flirty look for your Valentine's date and on any other date with these easy-to-follow makeup tips.
Clean your face. Before applying makeup, always ensure you clean your face with a cleanser, then tone and moisturise it. If these are unavailable, use facial wet wipes.
Use makeup primer. Makeup primer is a must-have item as it holds the makeup longer. It moisturises, prevents shininess, and fills wrinkles and fine lines while enhancing the makeup colours and the smooth effects of one's makeup appearance.
Apply foundation. Ensure the foundation you settle for matches your skin tone by testing the foundation on your jaw line against your neck and face.
Use a concealer. Concealers hide any discolourations such as dark or light patches on your skin. Makeup only covers so much, it does not cover acne, pimples or dry skin. Therefore, you need to invest in a healthy skin regime by exercising regularly, eating a healthy diet and drinking plenty of water, using good quality makeup products and applying sunscreen in all seasons to protect your skin from harsh weather.
Apply some powder. Get the right powder that matches your foundation. Note that a makeup artist can help you test the right shades of your foundation, concealer and powder.
Lipstick. You don't need to match makeup such as lipstick or eye shadow with the colour of your clothes, just learn what colours blend. To decide what colour of lipstick to wear, check it against your skin tone and eye shadow colour and shade and use a brush to apply lipstick to give it a better finish.
Eye shadow. Get a good quality eye shadow to avoid "melting" when you sweat. You can use eye shadow in different colours and shades to make your eyes pop. Only pop one feature, for instance, if your eyes pop, then don't draw attention to your lips and vice versa. Also use black and brown eye shadow to shape and fill your eyebrows.
Blush. This enhances your cheekbone features so be sure to use some.
Happy Valentine's!
Published in February 2016