BACK TO BEING ME Recovered alcoholic success story
To say that alcohol can be destructive is an understatement for Kenneth Kamau Runa. The recovered alcoholic speaks to HENRY KAHARA on how he got introduced to the hard stuff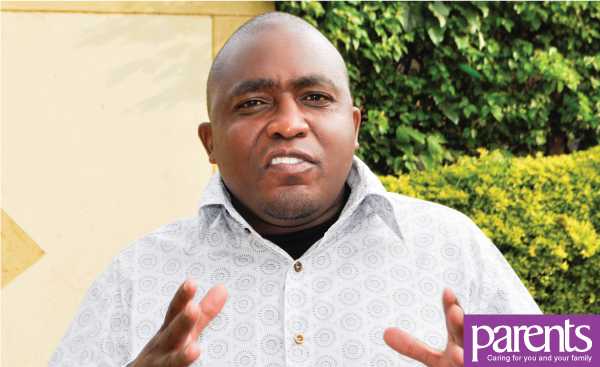 To say that alcohol can be destructive is an understatement for Kenneth Kamau Runa. The recovered alcoholic speaks to HENRY KAHARA on how he got introduced to the hard stuff that changed his life, and his struggle to quit the bottle.
It is said that alcohol addicts either land in the grave, prison or rehabilitation centres. Lucky are those who land in the latter, as was the case with Kenneth Kamau Runa, a recovered alcohol addict. According to Ken, alcohol addiction is a disease that only takes God's hand for one to be delivered. "I started drinking alcohol while in class six. At that time, I would take a sip from my father's bottle, oblivious of the consequences," he starts off this interview.
At first, there were no effects from the alcohol sips. But when he joined high school in Naivasha, alcohol began taking a toll on his life. Having grown up in Naivasha town, he knew the area well and would often sneak out of school to indulge in the town's local pubs. He did this several times and got away with it. But when the school's discipline master finally discovered his antics, Ken was suspended from school for two weeks.
"I think the main reason why students indulge in alcohol and cigarette smoking is to get a sense of belonging. In my case, I wanted to be associated with the group of students from the city, as these were thought to be cool and sophisticated," he reflects.
A ruined youth…
By the age of 16, while in form two, he was already supplying alcohol to other students in the institution. It was here that he was introduced to bhang and began sneaking out of school at night to buy alcohol and later sell it to the students. "Whenever I lacked money to supply the alcohol, I would resort to stealing shoes and clothes from other students and selling them at Naivasha's Lake View slum at a throw away price," he says.
One day, the school's discipline master caught Ken with a roll of bhang. He threatened to expel him from school. However, his physics teacher intervened and saved him from expulsion arguing that he was a bright student and ought to be given a second chance. "My performance, especially in sciences, was excellent. But when I was later caught again in possession of bhang, not even my good academic record could save me," he explains.
Aware that his father was very strict, Ken opted to seek refuge at his cousin's house, a high school student who had rented a house in Naivasha town, rather than go home. An idle Ken would soon join a gang in the town and mug residents to make ends meet. This went on until the end of that school term when he went back home for
the holiday break, pretending everything was fine. His cousin didn't betray him to his parents. And when the schools opened, as usual, he was given school fees and some pocket money but instead of going to school, he went back to his cousin's house. He began supplying alcohol and bhang to students in his former school, some of who got to know of his hideout.
One day, two students from his former school were expelled and Ken accommodated them. But hell broke loose when one of the expelled students' parents went to pay school fees for their daughter only to learn of their child's fate. This led to a police search for the student, as nobody knew where she was, leading to the arrest of Ken and everyone else he resided with, albeit for a night. Fed up with his behaviour, Ken's cousin threw him out of his house and reported him to his parents.
"My mum was very understanding despite my irresponsible behaviour. She counseled me and advised me to look for a vacancy in another school with a promise to pay my school fees. My father on the other hand was angry with me and vowed not to have me in his house again. Luckily, I was able to find a school and with mum's support, I enrolled in form four. In 1999, I sat for the Kenya Certificate of Secondary Education (KCSE) and scored a C plain. Happy with my achievement, dad welcomed me back home," he says.
Spiral effects of alcoholism…
Ken got employed at his mother's timber yard but it wouldn't be long before he bit the hand that fed him as he stole from his mother right, left and centre. He was dismissed. He then got a casual job at an alcohol winery in Naivasha and since he was among the few people in the company with some basic education, he was formally employed within no time.
"With the unrestricted access to alcohol, I indulged in it with abandon. Wines and spirits are especially addictive compared to other alcoholic drinks. Despite their effect on my health, it was difficult to quit drinking. I couldn't operate without a drink and when I did, it had adverse effects on me," says the 33-year-old.
Later through a friend, Ken was enlightened to sue the company having been sacked without a notice despite working there for four years. He was paid Ksh 350,000 in an out-of-court agreement but ended up misusing the money in entertainment and alcohol. So consumed with alcohol was Ken that he would even sell household items to buy a drink and go without food for days.
He sought accommodation from friends and relatives, as he had no fixed abode. His short-stay at his grandmother's home in Kinangop, Naivasha was fruitful as he learnt a course in automotive electrical wiring and would get some casual jobs, but his drinking habit cost him the jobs as he would end up stealing from his employers just to buy more alcohol.
"I learnt how to make soap and got a loan of Ksh 40,000 loan from my father to set up a soap-making business. The business thrived and I even employed two assistants but my drinking habit got to me again and cost me my business," he says.
Angry with his son, Ken's father gave up on him with a final warning that he would drink himself to death. His words would live to haunt Ken especially after his death that same year. This was in 2008.
"Quitting alcohol was difficult. I would vow to myself severally not to drink only for the urge to overcome me. I missed death by a whisker one day when a watchman confused me with thieves who had stolen in a shop in Naivasha. Within no time, crowds of people gathered baying for my blood. By sheer luck, a former client at my mum's timber yard recognised me and came to my rescue. I had already received a thorough beating. He begged the crowd to take me to the nearest police station but instead, they dumped me near Naivasha District Hospital Mortuary and left me for dead. Luckily, my mum called me later that day and on hearing the ordeal, she got my neighbours to rush me to hospital," he narrates.
Ken's turning point was in 2012 when he joined the Teens Challenge, a rehabilitation centre in Kiambu County. His cousin, who had gone through the institution and recovered from alcohol addiction, referred him there. At first, Ken was only interested in the institution because he thought he would secure employment. It was only later that he realised it was a rehabilitation centre.
His experience at the institution was a difficult one as there was not much freedom. There was no way he could access his favourite drink. The institution had rules, which he was expected to adhere to. Indeed, it was no walk in the park especially for someone who was used to unlimited freedom. With time, however, he adjusted and even came to love it.
His one-year stay at Teens Challenge left him totally transformed. Today, as a way of giving back, Ken lectures at Teens Challenge. He uses his personal experience as a testament that one can recover from alcohol addiction. He looks forward to a day when he will open his rehabilitation centre to help alcohol addicts.
"Some people are in alcohol because of frustration. They want to stop drinking but they can't," notes Ken who is now happily married.
He says the move, which saw President Uhuru Kenyatta direct members of parliament and the general service unit to get rid of illicit drinks in the country, is not enough.
"We need to address the root causes of alcoholism in Kenya. Alcohol addicts need help to transform their lives," he concludes.
Published in February 2016