Former NTV show host, Lolani Kalu, appeals to Kenyans for financial help
Former Malimwengu show host, Lolani Kalu has on Tuesday opened up about his financial woes after being laid off by the Nation Media Group (NMG) in December 2017. The former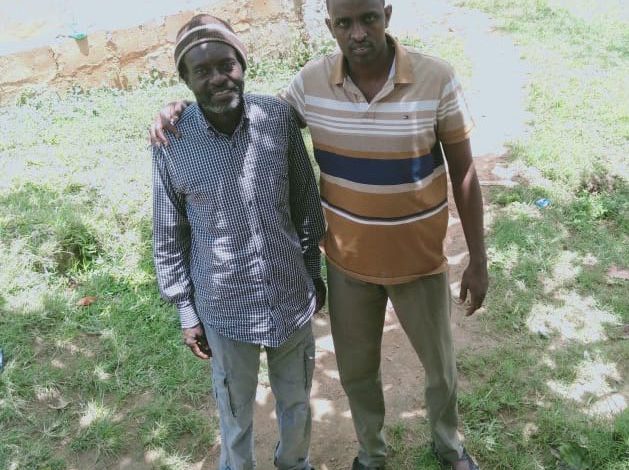 Former Malimwengu show host, Lolani Kalu has on Tuesday opened up about his financial woes after being laid off by the Nation Media Group (NMG) in December 2017.
The former Swahili reporter revealed to KahawaTungu that immediately he got laid off, he went ahead and opened his production company. But nearly three years later, the business has not picked up well. Kalu's office does not have a computer, so he has to use his friend's laptop to edit his work.
The photo above is me with lolani kalu in kaloleni. After he was retreched by ntv he kam bk home looking after his old sick mum age 80yrs.He is going 2rue hardtimes and he needs our support as knyns.stand up for lolani to preserve our heritage. He is talented.
— Analyst siyatii Hassan🇰🇪🇰🇪 (@siyatii05) September 29, 2020
"He needs equipment like a computer, camera and others to start his own media outfit called LAMATADUNI. He is talented and ambitious," Lolani Kalu's friend Analyst Sitayii Hassan tweeted.
"Lolani has shot a lot of heritage and cultural videos in every Kenyan community and he lacks support. Visit his YouTube channel Lolani Media and check. He has done on all the 47 counties," Analyst Sitayii Hassan added.
Additionally, Lolani Kalu was conned Sh1.5million by a businessman he had contracted to build a retirement home for him in Kangundo.
The father of three now spends most of his time at the Coast taking care of his sickly 80-year-old mother. But occasionally, he visits his family in Kaloleni, Nairobi.
Half marathon champion attacked by hippos in Nyahururu
The accident happened when Edwin Mokua was doing his evening jog with his training partner Dennis Kipkosgei.
The talented Swahili reporter is now appealing to well-wishers to help him get back on his feet.
Lolani Kalu's story was first highlighted by a concerned fan who had noticed his absence in the media scene.
"A few days ago, I asked about the whereabouts of journalist Lolani Kalu. Today Chief Inspector Siyat of Kaloleni Station has found him. I have spoken to Lolani. He is going through hard times & seeking for your help. His number is 0720554930. Kindly send him what you can. Thanks," Ahmed Mohamed tweeted on Tuesday.
A digital copy of the magazine is now available at https://t.co/3SmzNPjjyI
Stay home and stay safe.
— Parents Magazine (@parentsafrica) May 4, 2020