From media to the ballot box: These women could be your next leader
These women have made a significant shift in joining politics, and they are the women you need to watch out for during the elections. Mary Njambi Koikai Njambi Koikai has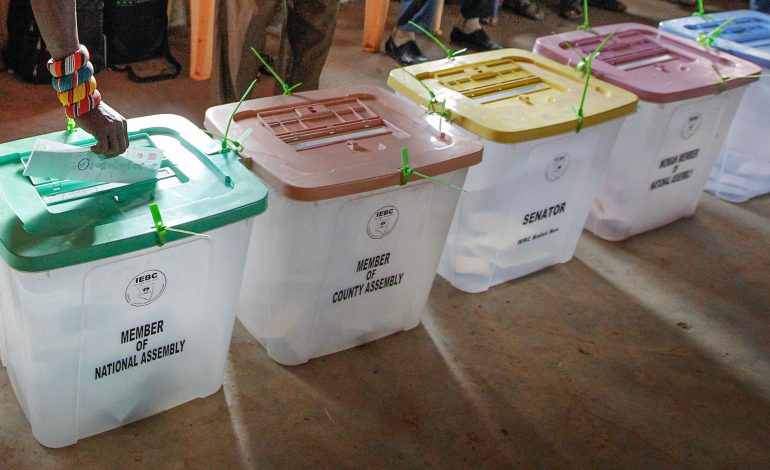 These women have made a significant shift in joining politics, and they are the women you need to watch out for during the elections.
Mary Njambi Koikai
Njambi Koikai has been in the limelight for the longest time due to her job as a reggae emcee and radio presenter. Njambi, also known as Jahmby Conqueror, is also an endometriosis warrior having fought the disease for the better part of her life.
However, she is not one to give up. In 2018, she travelled to the US to get specialised treatment and was able to get back on air after a long break. She recently announced her intention to vie for the Dagoretti South parliamentary chair.
Image courtesy: Jahmby Koikai Instagram 
Dorea Chege
The YouTuber and actress from the hit-show Maria that aired on Citizen television is among the latest media personalities to join politics. She wants to contest for the Nairobi Women Representative chair in August this year.
Image courtesy: Dorea Chege Instagram
Mwanaisha Chidzuga
The former K24 Television news anchor was endorsed by her family to vie for the Matuga parliamentary seat in the upcoming elections. On the 20th of September, she announced that she had been blessed to run for chair this year.
"I would like to thank the elders for the responsibility they have bestowed on me to fill the gap left by my mother in Matungu. I will do my best if God grants us the win in 2022. I welcome the people of Matugu to walk this journey with me because the power lies with them and I will just be a custodian." Read her post in part.
Image couretsy: Mwanaisha Chidzuga
Jacque Maribe
The former Citizen TV news anchor has in the past hinted that she might join politics. In an Instagram interview with Andrew Siro, popularly known as DJ Mista Dru, Maribe revealed that she had received numerous messages from people asking if she could consider vying for a political seat and she welcomed the idea.
"It is an opportunity. Given the opportunity why not? I have not ruled it out but what I am saying is I have not officially declared it."
Image courtesy: Jacque Maribe Instagram 
NERIMA WAKO Inspiring the youth to embrace politics
> It took Nerima Wako, 27, a six-year stint in the US for her to appreciate Kenya.She came face to face with the misconceptions that abound about Kenya and as shedemystified the myths, she got a clear understanding of her beloved country.It's here she realised that the Kenyan youth were missing…
Evelyne Waithera Muithirania
Evelyne, just like Jacque and Njambi, has also been in the media. She is an experienced radio presenter who has worked for Coro, Inooro, kameme, and Kihoto radio stations for over a decade. She has set her eyes on the Murang'a women representative slot on a UDA party ticket.
Image courtesy: Muranga newspaper
Patience Nyange
The former Kenya National Human Rights Commission Assistant Director and communications expert, is seeking to be the next governor Taita Taveta . She will be fighting it out with the former Senator Dan Mwazo, former Governor John Mruttu and Member of Parliament Andrew Mwandime to dethrone Governor Granton Samboja.
Image courtesy: Media Council of Kenya
These women are changing the way we view things now. They are new faces in politics, and who knows? They could make good leaders. Going from the media and newsrooms to politics is a brave move, and we wish them all the luck as they take on this journey.
Beatrice Elachi at the May Covershoot – Parents Magazine
Subscribe and like our channel, as you share your thoughts in the comments section.Purchase and read our epaper: https://epaper.parentsafrica.com/Follow Pare…
Featured Image: AFP via Getty Images