From rented rooms to top-performing school: Kakamega Hill director on entrepreneurship
Women face a number of barriers when it comes to doing business such as inadequate capital or limited access to financing. However, with the right support, they are able to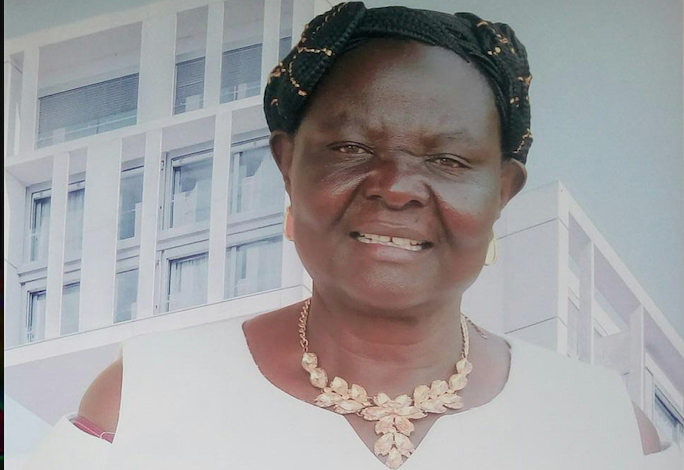 Women face a number of barriers when it comes to doing business such as inadequate capital or limited access to financing. However, with the right support, they are able to thrive in their areas of business. Selpha Maina recounts her journey setting up her businesses and what it takes to succeed.
Selpha Maina Omulisia
Founder and director- Kakamega Hill Junior School
Selpha Maina Omulisia has been teaching for many years. According to 60-year-old Selpha, teaching has always been her passion and through it, she has become an entrepreneur of note in her home area of Kakamega. She was teaching at Nyahururu Elite School in Nyeri when an idea struck her. The Eregi Teachers Training College alumnus had realized that there was no such school in the community where she came from and vowed to change that.
Driven by this desire, she started buying a few materials such as teaching aids and furniture for the school she planned to open. Armed with her savings and financial and moral support from her husband, she eventually resigned from her job and moved back to Kakamega where she had scouted and found the perfect location to set up the school.
After getting approval from the Ministry of Education in 2008, Kakamega Hill Junior School began operations with three classrooms hosted in rented rooms, and 60 pupils who included her youngest child.
"We started with 60 kids distributed in baby class, nursery and pre-unit. I employed teachers who were willing to work on a low salary as we were not charging any fees. It was a quite a challenge but I was satisfied that my dream had become a reality. My first objective was to convince parents that the school was up to the standard so they could feel confident enough to enroll their children," shares Selpha.
Parents fully embraced the school and within a short time rented more rooms when the number of children started growing and also began charging a small fee of KES 350 per term to cater for snacks at tea break and lunch before the children went home. However, some students were unable to pay in cash and brought foodstuff instead, which came in handy when preparing school meals. She raised the school fees to KES 500 after one year, by which time parents were requesting her to start a primary section.
"The money I was collecting in school fees went into daily operations and there was little left. I was struggling to keep the school running. This changed one day when I went to my bank, Absa Bank, to deposit some money into my savings account and had a conversation about my school with the person assisting me. He advised me to be banking all the money I received before spending and then planning the expenses instead of the way I was operating – paying the bills first and saving whatever was left, if any. This was a gamer changer for me," recalls the seasoned teacher.
Tips for taking women-owned businesses to the next level
Some of the solutions include unsecured LPO financing of up to KES 6M and unsecured loans of KES 6M with up to 60 months repayment period.
Absa Bank realized the potential in her business and moved in to support her in planning her financials. She was shown how to plan for her income and when she expressed her wish to expand the school, they encouraged her and went further to facilitate a loan of KES 1 million. She used this money to purchase the seven-acre piece of land where the school stands today. They later gave her another loan to buy a school bus, which added to the allure of the school.
With Absa's support, the school grew into a fully-fledged day primary school. The school's reputation and profile spread far and wide and many parents wished to enroll their children.
Rowlings Arnold of Kakamega Hill School is carried shoulder high by his teachers, school director Selpha(In black and white dress) and parents who were celebrating his victory for emerging the best student in the country in 2018. [Photo: The Standard]
To accommodate children from far, parents urged her to start a boarding section. She once again reached out to her trusted financial partner and a boarding section came to be.
"Ever since they gave me the first loan, Absa has been guiding and encouraging me all through. Any time I need help, they come around very fast so I decided to stick with them. They also follow up to see the progress we are making, which I appreciate. They have also provided me with many opportunities to meet other people through events. I have learnt a lot from these events and the people I have met," says Selpha.
Setting up thriving businesses through Absa bank support
The school has grown significantly and accommodates about 700 students in the 50 classrooms and a boarding section. She appreciates that she was able to buy the land when she did and to have Absa Bank by her side, as this growth would not have been possible. In fact, parents are now urging her to set up a junior secondary, and this will be possible because she has the land.
She attributes her growth and success of her school to support from her family, the teachers who bought into her vision, parents who have trusted her to nurture their children academically, support from Absa Bank and most importantly, God.
As a way of paying it forward, Selpha mentors entrepreneurs in the area, including some teachers who left her institution to start their own schools.
Open an Absa She Business Account Today
Experience tailor-made, value-added solutions to grow your business.
Get access to:
• Financing to grow your business with unsecured loans of up to KES 10 million
• Business account with a Visa Business Debit Card to run your daily transactions
• Insurance to protect your business with multiple risk covers
• Local, regional and international markets to sell your goods and services
• Free mentorship, coaching and access to business information
Open an Absa She Business Account today and network with like-minded entrepreneurs. To apply, click here or  SMS the words 'She Account' to 22268