GIVE and you shall RECEIVE
The more you give, the more you get. The more you do unselfishly, The more you live abundantly. The more of everything you share, The more you'll always have to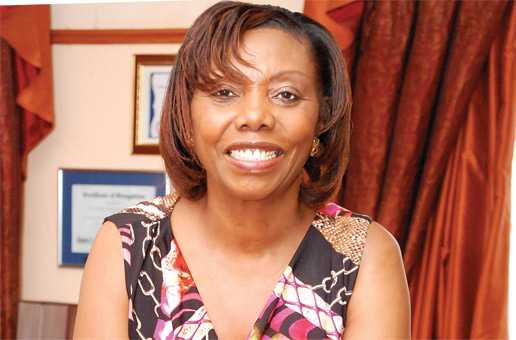 The more you give, the more you get.
The more you do unselfishly,
The more you live abundantly.
The more of everything you share,
The more you'll always have to spare.
The more you love, the more you'll find
That life is good and friends are kind.
For only what we give away,
Enriches us from day to day
A few things make me want to share with you in the subject of giving. I am not an expert on giving nor am I the greatest giver, but when I give I do it from my heart. So what makes giving worth talking about? Not a single week passes without someone presenting me with a problem that needs my assistance either in form of finances or time. While I can't possibly assist everyone who comes to me, do I treat each one with compassion?
Reason number one.
I have many sick family members at the moment and each one wants some financial assistance. But I have my sick brother to take care of before I can stretch my hand out to the extended family. But do they understand this or do they need to? Doesn't God give us so we can give to those in need regardless of whether they are your child or brother? Reason number two.
I am involved in many community projects that require my time and money and I often turn to my friends for financial help when we have fund raisers. I truly remain grateful to those, who, year after year, respond to my appeals though at times I feel like a beggar and a nuisance. But for community and God's work I am not ashamed to beg.
I have learnt a lot in these begging missions – there are those who give happily and those who give grudgingly, and those who will outright tell you it is not their business to give – and these are the majority. And there are those who give expecting to receive something in return. Reason number three.
It's very easy to live only for yourself. In fact, that may be every person's natural bent, I included. How often do we give then count what we have given and regret when we imagine what it could have done for us and our families? Reason number four.
We need to see reason why we should take the path of generosity by desiring to add value to others with gifts that God has blessed us with. We need to remind ourselves often that giving should add value to people and not to demean them. And that means treating them with respect. When you value people, you open the door to generosity. You don't wait for prosperity to be generous. You find a reason to give every day, and you also find people in need of help all around you. Reason number five.
I share these reflections with you aware that you may be a giver who may miss out on blessings because you may not be giving from your heart; or you may not be a giver because you may not know the value of giving. What better way to reflect on giving than from the wisdom of various leaders and, of course, the living word from the good Book?
Reflections on giving…
"It's not how much we give but how much love we put into giving." Mother Theresa
"We make a living by what we get. We make a life by what we give." Winston S. Churchill
"What we spend we lose, what we keep will be left for others, what we give away will be ours forever." David McGee
"Giving is the master key to success in all application of human life." Bryant McGill, Voice of Reason.
"When you GIVE under "compulsion" or "grudgingly" you are giving under the LAW of giving and NOT the GRACE given for giving. God loves a cheerful (thankful) giver, which is giving under GRACE. 2 Corinthians 9:7 John Paul Warren
"It is in giving that we receive." St Francis of Assisi
"Every man shall give as he is able, according to the blessings of the Lord your God which he has given you." Deuteronomy 16:17
"He who gives to the poor will lack nothing: but he who closes his eyes to them receives many curses." Proverbs 28:27
"I showed you that by this kind of hard work we must help the weak, remembering the words the Lord Jesus himself said: It is more blessed to give than to receive." Acts 20:35
"A generous man will himself be blessed, for he shares his food with the poor." Proverbs 22:9
"But when you give to the poor do not let your left hand know what your right hand is doing so that your giving will be in secret and your Father who sees what is done in secret will reward you." Matthew 6:3-4
"Give and it will be given to you. A good measure, pressed down, shaken together and running over, will be poured into your lap. For with the measure you use, it will be measured to you in return." Luke 6:38
Published  in November 2014