Grade 4, Class 8 and Form 4 students to resume school on October 12
The Education Cabinet Secretary Prof George Magoha has on Tuesday announced that Grade 4, Class 8 and Form 4 students will return to school on October 12, 2020. This is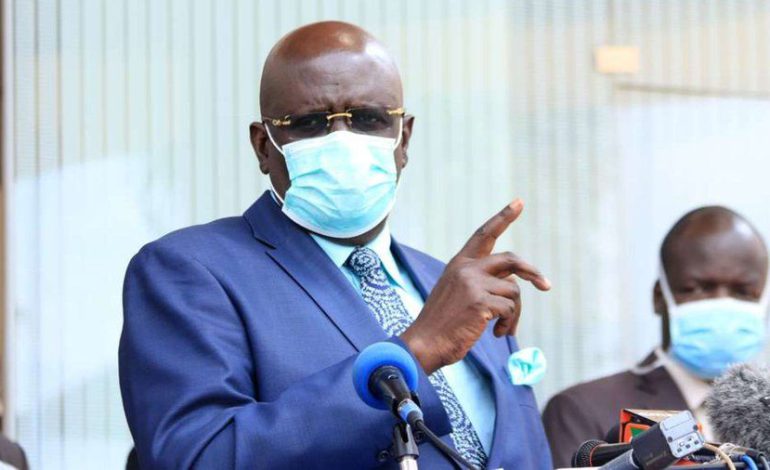 The Education Cabinet Secretary Prof George Magoha has on Tuesday announced that Grade 4, Class 8 and Form 4 students will return to school on October 12, 2020. This is after a six months closure due to the Covid-19 outbreak in the country.
"Pursuant to the Presidential Directive issued during the Twelfth (12th) Presidential Address to the Nation on the Coronavirus Pandemic on Monday, 28th September 2020, and following broad-based education stakeholder consultations; the Ministry of Education notifies the public that the progressive re-opening of schools will commence with Grade 4 (Competency-Based Curriculum Class), Class 8 and Form 4 on Monday, 12th October 2020," reads the statement.
'The Blacklist' actor Clark Middleton dies aged 63
According to Middleton's agent, Steve Stone, the actor died of West Nile virus. This is a virus found in mosquitos and it has no cure or vaccine.
The students will finish their second term on December 23, 2020, and reopen after one week on January 4, 2021, for their third term.
An exam calendar released by the Ministry of Education shows that KCPE will run for three days between March 22 to March 24, 2021. Form fours will sit for their KCSE exams from March 25 to April 16, 2021.
To safeguard the students from Covid-19, students will be expected to wear face masks, wash their hands regularly or sanitize their hands. The students and staff's temperature will also be monitored.
Family fun escapes in Naivasha
Naivasha is sought out for its proximity to Nairobi, making it an excellent weekend getaway for families.
"Although physical distancing will remain a challenge, it should not be used as a bottleneck to keep any child away from school," the Education CS noted.
According to the Ministry of Education, all schools that were used as quarantine centres have been fumigated with the supervision of the Ministry of Health.
Have you subscribed to our epaper Magazine?
Head over to https://t.co/mPhVTedIiD and buy a copy.
Get to read about the Japanni family and their experiences…. we are sure you will enjoy coz we did.☺️☺️ pic.twitter.com/HsnYtoxK8d
— Parents Magazine (@parentsafrica) October 3, 2020