Identical twins give birth to baby boys on the same day
A set of twins from California in the US have made headlines after they gave birth to baby boys on the same day and at the same hospital. Jill Justiniani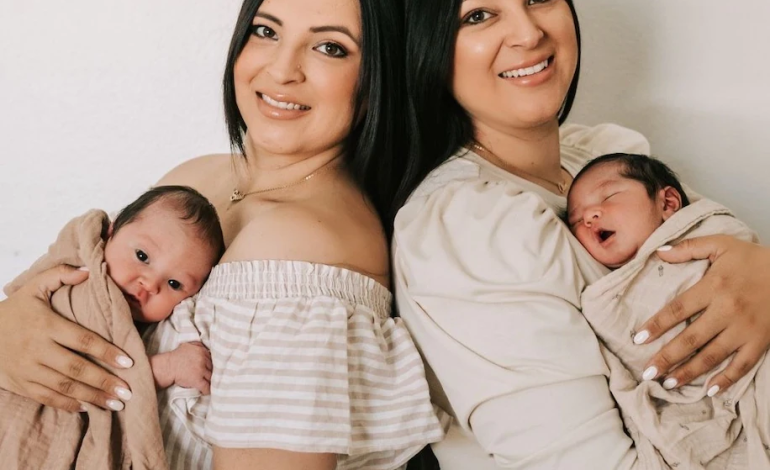 A set of twins from California in the US have made headlines after they gave birth to baby boys on the same day and at the same hospital.
Jill Justiniani and Erin Cheplak delivered their sons, Oliver and Silas respectively, five hours apart on May 5 at Anaheim Kaiser Hospital.
Surprisingly, The boys were also born with the same exact measurements – seven pounds, three ounces, and measuring 20 inches in length.
Erin Cheplak tied the knot with her husband Zach, who coincidentally is a twin also, in a small ceremony during the pandemic, but later held a larger celebration in August 2021. All through their pregnancies, the sisters, who had always been close but lived 45 minutes apart, leaned on each other, and their husbands joked that their sons would be born on the same day.
"Sharing our pregnancy together was really special because we really had the support of each other through every step of the process," Jill told Good Morning America.
Forgetfulness during pregnancy: Myth or reality?
Several studies show that pregnancy does cause memory loss in 50 to 80 per cent of mums-to-be and progresses for the duration of the pregnancy. In some cases, this condition can last up to two years after delivery.
Justiniani was supposed to have a C-section on May 5, and Cheplak was supposed to be induced on May 15, but the latter went into labor 10 days prior.
The sisters were wheeled out of the hospital at the same time, and have since moved to live five minutes away from each other.
The edition that celebrates mothers!
Radio Citizen presenter Jeridah Andayi graces our May cover with her three children as we celebrate mothers all month long! Even with her busy schedule and the many hats that she wears, her role as a mother is the one she cherishes most.