Indian couple files lawsuit against their son, demanding grandchildren
A North Indian couple is filing a lawsuit against their only son and daughter-in-law, demanding that they produce a grandchild within a year or pay them 50 million rupees. "We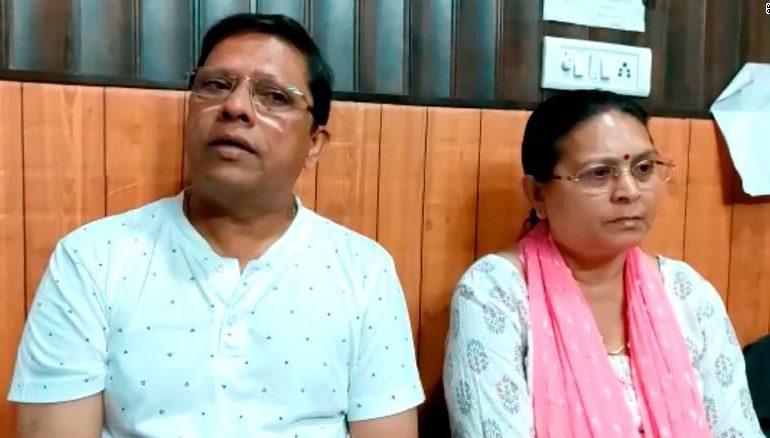 A North Indian couple is filing a lawsuit against their only son and daughter-in-law, demanding that they produce a grandchild within a year or pay them 50 million rupees.
"We want a grandson or a granddaughter within a year or compensation because I have spent my life's earnings on my son's education," Sanjeev Ranjan Prasad, 61, told reporters on Thursday.
Prasad, a retired government officer, stated that it is an emotional and sensitive issue for him and his wife, Sadhana Prasad and that they cannot wait any longer.
The suit details several expenses the parents claim they incurred for their 35-year-old son and 31-year-old daughter-in-law, including a car and a honeymoon trip after their wedding six years ago. Prasad stated that 3.5 million rupees ($47,300) were spent on his son's pilot training in the United States.
President Kenyatta launches Africities 9th edition
Africities is the United Cities and Local Governments (UCLG) of Africa's flagship pan-African event held in one of the five regions of Africa every 3 years.
"We got him married in the hope we would have the pleasure of becoming grandparents. It has been six years since their marriage," Prasad said. "It feels as if despite having everything we have nothing."
According to media reports, the court accepted their petition and scheduled a hearing for Monday in Haridwar, a city in northern Uttarakhand state, India.
ALSO READ: 3 arrested in connection with KIMC student's murder
In India, must care for elderly parents and in-laws, as well as continue their family line. In addition, the country has a law that allows parents to claim a monthly allowance from their children if they are unable to cater for their needs.
The edition that celebrates mothers!
Radio Citizen presenter Jeridah Andayi graces our May cover with her three children as we celebrate mothers all month long! Even with her busy schedule and the many hats that she wears, her role as a mother is the one she cherishes most.
Featured Image from KK Productions via AP