Kenyan comedian Elsa Majimbo nominated for E! People's Choice Awards
Online comedian Elsa Majimbo has been nominated for the E! People's Choice Awards in the category of 'African Social Star'. The rising star took to her Instagram page to make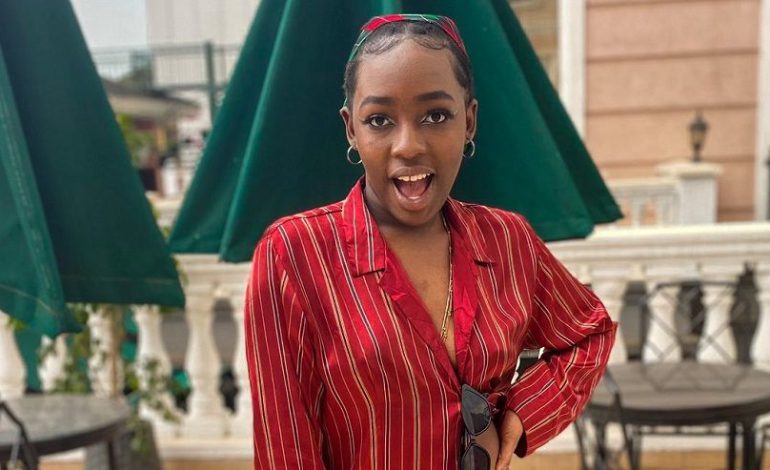 Online comedian Elsa Majimbo has been nominated for the E! People's Choice Awards in the category of 'African Social Star'.
The rising star took to her Instagram page to make the announcement and urged her fans to vote for her.
"I am so excited and shocked to announce that I have been nominated E! People's Choice Awards in the category of African Social Star. While I don't know how I got here so quickly, what I do know is I wouldn't have gotten here without all of your support. So please continue to show me your support by voting for me with up to 25 votes a day, link in my bio!!!!" Majimbo wrote.
The 19-year-old has been nominated alongside South African Rapper Sho Madjozi, Nigerian beauty, fashion and lifestyle blogger Dimma Umeh and Ghanian actress, writer and producer Lydia Forson.
South African stars have dominated the category such as model Zozi Tunzi, magician Wian Magic, actress Thuso Mbedu and social media star and model Karl Kugelmann.
Mistakes first-time lovers make in new relationships
There's a first time for everything, including dating for the first time. Afterbeing single your whole life, you suddenly have to change your way of life andstart living as someone's boyfriend or girlfriend. First relationships may notbe perfect or last forever, but they'll probably remain in o…
Voting should be cast by October 23, 2020, by people aged 13 and above.
Majimbo's E! nomination comes only two weeks since she got an ambassadorial role with Rihanna's Fenty. Since then, she has been showcasing Fenty's glasses in her comical videos.
Majimbo shot into the limelight during the Covid-19 outbreak. She treated her online fans to some funny clips of herself making jokes in her room as she munches some crisps. She has a signature laugh and records her videos in her natural element.
The journalism student has fans in the US and South Africa. In the latter country, she has received overwhelming support to the point of being given a South African name, 'Mpho' meaning 'gift'.
Have you subscribed to our epaper Magazine?
Head over to https://t.co/mPhVTedIiD and buy a copy.
Get to read about the Japanni family and their experiences…. we are sure you will enjoy coz we did.☺️☺️ pic.twitter.com/HsnYtoxK8d
— Parents Magazine (@parentsafrica) October 3, 2020