Kenyan government to send officials to Lebanon to investigate women's mistreatment
Kenya's Ambassador to Kuwait, Halima Mohamud has said that she will visit Lebanon to investigate the women mistreatment in the Kenyan consulate in Beirut. "We are planning to travel to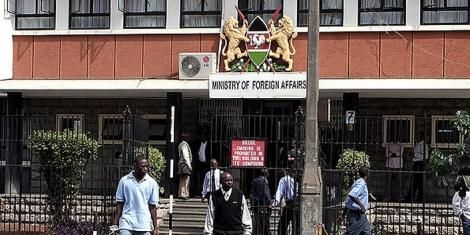 Kenya's Ambassador to Kuwait, Halima Mohamud has said that she will visit Lebanon to investigate the women mistreatment in the Kenyan consulate in Beirut.
"We are planning to travel to Lebanon for a fact-finding mission in the first week of August, because our airspace is currently closed," she told Nation on Tuesday.
Ms Mohamud said this after the CNN expose which revealed how several Kenyan women had allegedly been verbally and physically assaulted and overcharged at the Beirut consulate.
The women accused the Kenyan Honorary Consul in Beirut Sayed Chalouhi and his assistant Kassem Jaber of pressuring them to engage in sex work to raise the repatriation fees.
Safaricom launches Ksh20 a day 4G smartphone
Those using a 2G network mobile phone, commonly referred to as 'kabambe' will now be able to acquire a 4G smartphone by paying Sh20 per day to Safaricom for 9 months.
One of the ladies, identified as Gloria by CNN, said she was beaten for asking questions.
"They started pushing me and beating me and I also pushed them," Gloria said.
Gloria is among the numerous undocumented migrant workers who were mistreated at the Kenyan embassy in Lebanon. Linda another domestic worker claimed that the Honorary Consul urged her to pursue sex work and conned her.
However, the Honorary Consul and his assistant have distanced themselves from those allegations.
Ms Mohamud has said that her mission and that of the Kenyan Lebanon consulate work tirelessly to take care of Kenyans' welfare.
"The honorary consul diligently attends to a variety of consular matters related to Kenyans in Beirut," Ms Mohamud said.
"In dealing with labour disputes, the embassy and the consulate are guided by the national diaspora policies as well as labour laws applicable in the host country," the Kenyan Ambassador to Kuwait added.
About 1000 Kenyans work in Lebanon as domestic workers. A section of them are undocumented migrants but most go there legally through a system called Kafala. Sometimes employers take away their passports, leaving those who are mistreated stranded.