Kicotec to offer free face masks to all grade 4 and class 8 students in Kitui County
Kitui County Textile Center (KICOTEC) Factory will offer free face masks to all the 71,000 grade 4 and class 8 pupils in the 1,400 primary schools across Kitui County. This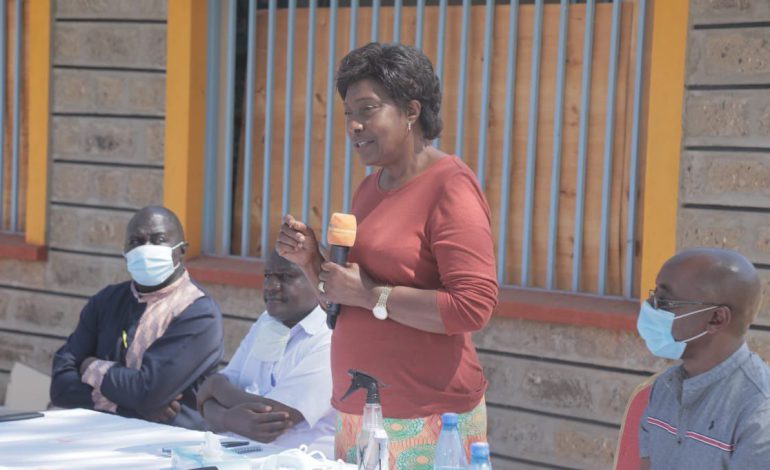 Kitui County Textile Center (KICOTEC) Factory will offer free face masks to all the 71,000 grade 4 and class 8 pupils in the 1,400 primary schools across Kitui County. This offer will also extend to the 27, 496 form four students spread across the county's 445 secondary schools resuming learning today. Announcing this was the county's governor, Her Excellency Charity Ngilu through her twitter account. She had convened an education stakeholders and leadership meeting today to craft a framework of distribution of the face masks to schools.
Kitui County Textile Centre @Kicotec will offer free face masks to all the 71,000 Class 4 and Class 8 pupils in 1,400 Primary schools as well as the 27,496 form 4 students in 445 Secondary schools across Kitui County that are resuming learning today. #BackToSchool pic.twitter.com/nRim5uEHZm
— Charity Ngilu (@mamangilu) October 12, 2020
The free face masks come in handy to Kitui County students, following an order that all students across the country will have to buy their own face masks. Kicotec had shifted its production of garment to face masks during the pandemic as a way to curb the shortages of masks in the country. Currently, the factory is producing more then 30,000 face masks on a daily basis. Apart from the shift, the factory, which is supported by the Governor's Women Empowerment and Youth Development initiatives has also created employment for more than 200 local women.
This offer comes after schools across the country remained skeptical on resumption due to the short reopening dates by the Cabinet Secretary Prof George Magoha. Together with this, they have also complained of inadequate funds, poor coordination and lack of personal protective equipment which teachers will have to deal with as schools reopen today.
Have you subscribed to our epaper Magazine?
Head over to https://t.co/mPhVTedIiD and buy a copy.
Get to read about the Japanni family and their experiences…. we are sure you will enjoy coz we did.☺️☺️ pic.twitter.com/HsnYtoxK8d
— Parents Magazine (@parentsafrica) October 3, 2020