Loise Kamau: Carving her niche in delivery services
Loise Kamanu is the founder and managing director of Modest Collections, a delivery service company that seeks to elevate the conveyance industry, focussing mostly on online traders. She shares her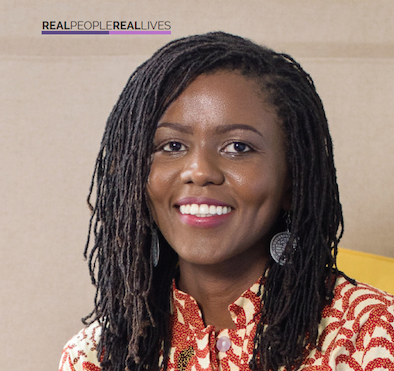 Loise Kamanu is the founder and managing director of Modest Collections, a delivery service company that seeks to elevate the conveyance industry, focussing mostly on online traders. She shares her entrepreneurial journey with MONICA MBOGO.
A counselling and psychology graduate, Loise Kamanu took a leap of faith and delved into business, a path that was never in her radar. She noticed a loophole in the delivery industry while working as an online clothes vendor. When she decided to specialise on selling bags, she realised that the delivery process compromised her customers' experience.
As her sales skyrocketed, the pressure to deliver goods to her clients intensified. She needed more than just her usual motorbike guy, who sometimes flaked on her while handling his own clients, to get the job done. This experience was her baseline into tapping into the male-dominated delivery industry.
Not one to shy away from starting small, she immediately decided on motorcycles as her means of delivery. "I knew deep down that my dream was viable but I struggled amassing enough capital for the startup, as securing financing from banks hit a brick wall," she reveals.
The University of Nairobi alumnus finally had her breakthrough when she found a personal banker who decided to invest in her vision. She then quit her online business and decided to bring her idea to life. She purchased her first motorcycle, and this saw the genesis of Modest Collections with the mantra, 'We collect and deliver' their guiding principle. She had an infallible belief that this venture would be her headway into entrepreneurial success.
"When starting a business, the challenges can be innumerable especially when you are experiencing financial crisis. In such a scenario, network and surround yourself with reliable people who will push you through this phase," shares the 25-year-old who is also a certified sign language interpreter.
Her first year at Modest Collections, however, was a complete shocker with her bank account being in the red most of the time. She was making losses and bringing in investors proved a hard nut to crack.
Fred Waswa: Making waves in the pension business
Fred Waswa is the founder and CEO of Octagon Africa Financial Services Ltd, a formidable force in the pensions sector. He speaks with HARRIET OGAYO on his career trajectory, which is a testament of his entrepreneurial spirit.
"During this period, I decided to focus on the company's overall growth ensuring that it was as organic as possible," she reveals, adding that the gradual growth paid off, propelling the company to a point of stability.
Loise is proud of her strides, including having four dedicated lines for clients to book the company's services by sending details of both their pick-ups and drop-offs. The riders, who are trained with the aim of according top-notch delivery services to clients, use e-money for accountability and credibility purposes. The company's target clients are online vendors who make up for 80 per cent of her clientele while the remaining 20 per cent entails safari, water companies and corporates who require fast delivery services in Nairobi and its environs.
Having been in business for a while, Loise ensures that professionalism is at the core so that her clients get the finest services all through, despite the county council's exorbitant charges for motorbike riders. Not one to be derailed, her heart and wit are set on changing the negative stereotype on customer services provided by motorbike riders.
Tips for taking women-owned businesses to the next level
Some of the solutions include unsecured LPO financing of up to KES 6M and unsecured loans of KES 6M with up to 60 months repayment period.
Additionally, having a team of young people keeps her on her toes, as she has to step up and double as both a leader and a trainer. She sets her company apart by always keeping up with the changing trends and times.
"You have to keep learning each day. Technology is changing and the stakes are getting higher as days go by. At the end of it all, we ensure to keep our eyes on the ground with the price in mind," she reiterates, adding that the biggest lesson she has learnt as an SME is consistency and self-belief.
She encourages anyone seeking to join the industry to dive into e-money, as it is an easier route to handling finances. Having won the transport and logistics category in the 2019 SME Awards, Loise plans on expanding the company by getting trucks, contracting more people and eventually going international.
This article was first published in the March issue of Parents Magazine
READ OUR LATEST ISSUE HERE:
The edition that celebrates fathers!
Commentator extraordinaire, Hassan Mwana Wa Ali graces our cover with his wife and son in our June issue. He takes us through his 10-year journey in the media industry, marriage life and his heart's desire to mentor young people.