Mama Lucy Hospital worker accused of child trafficking set free
Former Mama Lucy Hospital Superintendent Musa Mohammed, who had been accused of child trafficking, is now a free man. This is after Director of Public Prosecution Noordin Haji dropped charges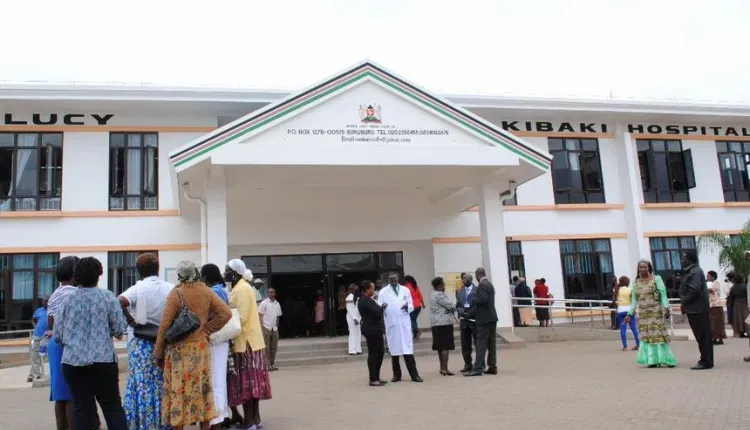 Former Mama Lucy Hospital Superintendent Musa Mohammed, who had been accused of child trafficking, is now a free man. This is after Director of Public Prosecution Noordin Haji dropped charges against him yesterday.
Fred Lepalan and Selina Awour at Milimani Law Courts yesterday when they were being charged with several accounts of child trafficking.
Musa Mohammed was previously charged with child trafficking but it was later revealed that he was innocent. The child in this case was reported missing last year on May 3rd and was rescued by good Samaritans  and taken to the referral hospital where he later went missing at the hands of Fred and Selina.
CHILD SEXUAL ABUSE Have we failed our children?
> A visit to a call centre and a shelter for abused children by ESTHER AKELLO,LILY RONOH and ESTHER KIRAGU reveals the atrocity of child sexual abuse inKenya. Sadly, in majority of cases, the perpetrators of this heinous crimeagainst children are the very people whom the victims trust – parents,…
Musa who at the time of the child's disappearance was acting as Mama Lucy Hospital Superintendent will now be a key witness in the case involving his juniors, Fred Lapalan and Selina Awour who are now key suspects in a child theft syndicate. The two are said to be members of a bigger syndicate that engages in child trafficking across the city.
Catch up on our latest YouTube Videos:
Nairobi mom speaks on raising triplets