Omicron, new covid 19 variant detected in South Africa
Governments around the world are on high alert after a new variant of Covid-19, Omicron (B.1.1.529) was reported in South Africa late last week The World Health Organisation (WHO) designated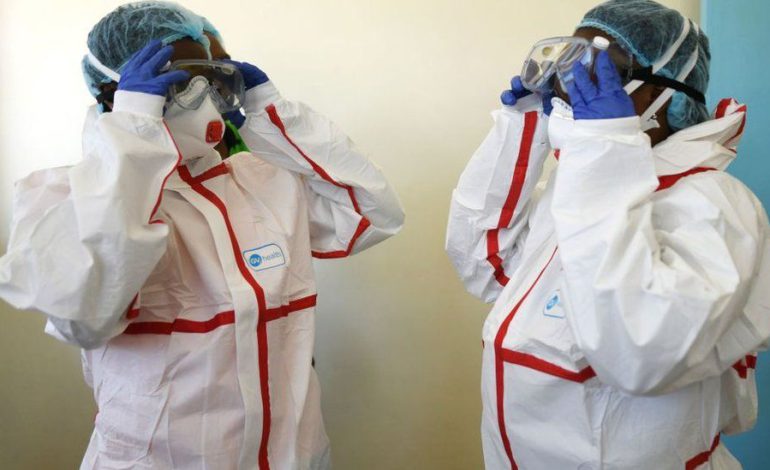 Governments around the world are on high alert after a new variant of Covid-19, Omicron (B.1.1.529) was reported in South Africa late last week
The World Health Organisation (WHO) designated the new variant a variant of concern on November 26, 2021. However, according to WHO, not much is known about the virus and scientists both in South Africa and globally are studying the virus to better understand it.
Following reports on the variant, the UK has banned flights from South Africa, Lesotho, Eswatini, Botswana, Zimbabwe and Namibia.
Photo by Fusion Medical Animation / Unsplash
SEE ALSO: Kenya green-lights Pfizer vaccine doses for minors between 15-18 years
In Kenya, the government, through health principle secretary Susan Mochache, has downplayed the need for another lockdown stating that strict measures are being undertaken to ensure the safety of all Kenyans.
"The government is keen on ensuring that other economic activities are not affected. This is why we are supporting severe containment measures being introduced, "Said Mochache
These measures include vaccinations, rigorous screening at all points of entry to the country, and advancement of prevention measures. Acting Director-General in the ministry, Patrick Amoth, said that special emphasis should be placed on the availability of critical care facilities, piped oxygen and additional resources.
The government has also made it mandatory that all travellers into the country provide a negative covid-10 PCR certificate taken 96 hours before arrival into the country.
The November issue of Parents Magazine celebrates single parents
Up-close and candid with Ghetto Classics founder Elizabeth Njoroge on music, navigating motherhood, and single parenting.Maria Muinde on finding healing after being accused of her husband's death and being a voice for widows..
Featured Image: BBC News