Orie Rogo Manduli: 7 lessons from her life
Orie Rogo Manduli was a powerhouse. In her 73 years of life, she carved a niche for herself everywhere she went. She was a former model, a fashion icon, a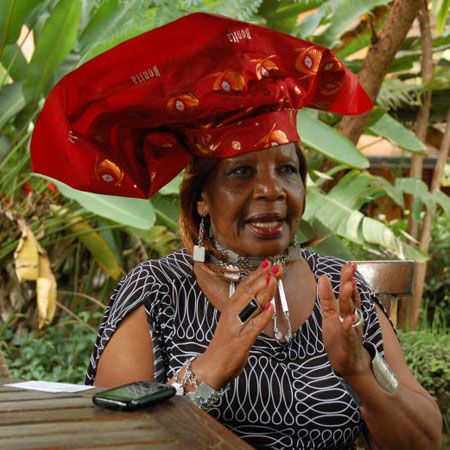 Orie Rogo Manduli was a powerhouse. In her 73 years of life, she carved a niche for herself everywhere she went. She was a former model, a fashion icon, a former rally driver, a politician…she was the epitome of versatility. Even though she retreated to a quieter life in her final years, she led a life we can all learn from.
Stand for what you believe in and be unapologetic about it
If there is one thing that Orie will be remembered for, it is her bold nature. She was fearless, and it was not by accident. She knew it. In an interview with the Standard in 2011, she said,
I'm bold and speak my mind without fear. I'm fastidious and never boring.
She was not afraid of holding unpopular opinions, either.
It can be done, you just need to try
Orie can only be described as a trailblazer. The fact that no one had ever done something did not deter her. She went down in history books as the first woman rally driver in Kenya to compete in the World Circuit Safari Rally of 1974 and the first woman to head the Non-Governmental Organization (NGO) council. That was not going to be the end of her firsts. In her 2011 interview, she revealed her dream of becoming the first African woman to go to space.
A newspaper report of the 1974 World Cicuit Safari Rally featuring Orie Rogo Manduli. Image/ @wrcsafarirally on Twitter
Read read read
Orie believed frimly in the importance of education. In an interview published by the Hivisasa, she revealed that she read books as this was the best way to stay informed, and to speak and write well.
6 lessons we can learn from Tokyo Olympics
From the decision by USA gymnastics queen Simone Biles to drop out of the competitions on grounds of mental health to the less than encouraging performance of team Kenya at the beginning of the games, the Tokyo 2021 Olympics presented lessons we can all learn from.
When you fall, stand up, dust yourself and keep moving
While Orie was a fierce and fearless woman, she had moments that pinned her down. One of these was her first marriage. She often narrated how her marriage became intolerable and how she walked out with nothing but her children. Instead of pitying herself, she took three jobs and worked to make a life for herself and her children.
You can love again
If your marriage does not work, it is easy to decide to remain single all your life. However, just because the first one did not work does not mean that the second one will not.
Years after leaving her first marriage, Orie got married once again and her second marriage was a happy one. Even though her second husband died in 2003, she often said it was hard to replace him.
Diversify
Orie worked in so many fields. She won the Miss Kenya beauty pageant at only 16 years. Later, she became a sportswoman. She worked in the media as an anchor and producer, was a public relations expert and later became a politician.
It is not enough to have one skill. Try your hand at different things.
Be proud of your heritage
Her African attire and conspicuous headwraps said it all.
Orie Rogo Manduli passed away on Wednesday, September 8, 2021, at her home in Nairobi aged 73. While there are many lessons we can learn from her life, we will remember her for her courage, boldness and self-confidence.
September 2010 cover models Salome and daughter Daniella on being featured by Parents Magazine
As we celebrate our 35th anniversary, we take you back and have a talk we our former cover models. Salome Nyoro and her daughter Daniella were featured in th…
Featured Image: Twitter