Paternity leave: How new dads can make the most of it
So, your baby is finally here and the office has given you time off to explore fatherhood and welcome him/her. What next? For first timers, being a new dad might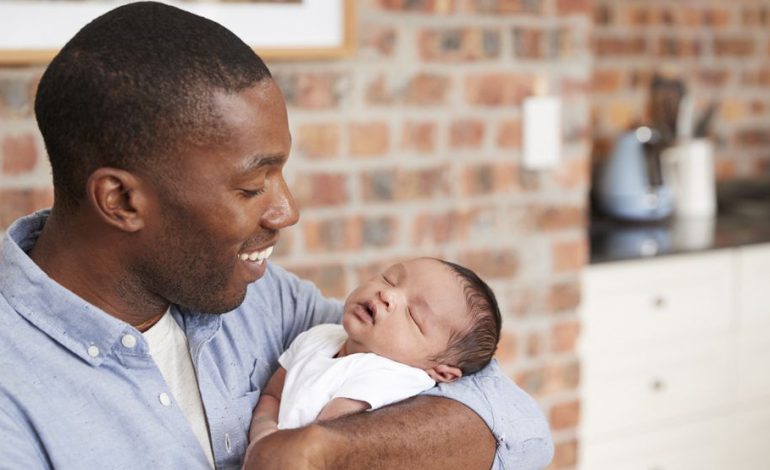 So, your baby is finally here and the office has given you time off to explore fatherhood and welcome him/her. What next?
For first timers, being a new dad might come with overwhelming emotions. There's the excitement of holding your baby and the realization that you're now a father. You have to take up new responsibilities and roles to ensure both your child and wife are comfortable.
During this time, you might wonder how to go about it and where to start. Paternity leave should act as a window to figure this out while supporting your partner in the new task both of you have. Here are some ways you can make this moment productive and helpful;
Help around
Your partner is probably exhausted and needs some time to relax during this period.  This is the time to do anything that needs to be done. Chip in on preparing meals, run errands and even give them massages to speed their healing. Take the night shift and check on the baby at night. It is a great way to show support to your partner and ensure they get proper rest required after delivery.
Bond with the baby
A baby's first weeks are the best time to create a lifelong bond with them. This is a time in their life that you will never get back. Take this opportunity to get close to your child and simply enjoy being present. Hold them, bathe them, sing to them, and basically do any activity that makes you feel closer to your newborn. By doing this, you also help your partner with taking care of the baby so she can have some time for herself.
Survival guide for meeting your in-laws the first time
If you really love someone and want to spend the rest of your life with them,then it's only normal to want to impress your in-laws and gain his/her parents'approval and love. After all, they will become your family members and you'llinteract with them a lot after settling with their son or daught…
Enjoy time with your partner
Venturing into parenthood together is a great way to bring you and your partner closer. As new parents, you are able to figure it out as a team and work towards raising a healthy child. These two weeks helps you support your spouse both emotionally and physically. Listen to them and encourage their thoughts on how it feels to be a new mom. They get to know that you're in this together and appreciate your effort as a partner.
Have some 'me time'
Rejuvenate yourself by resetting your career goals and expectations. Paternity leaves are a good time to unwind and check on yourself. Prepare for the new responsibilities on your plate, and plan for your transition back to work. The leave helps create a sense of fulfillment that will give you an energy boost when going back to work.
Accept help
Now that your wife needs rest, it doesn't mean that you should carry the load alone. Family and friends are usually very excited and ready to help when a newborn arrives. Let someone take up the laundry, another could help in the kitchen and so on. Where someone can chip in, let them and also have some rest too.
The exciting June issue of Parents magazine is here!
In this exciting issue, we catch up with TV and radio host Anthony Ndiema and his wife Nenoh Ndiema as they get up close and candid on their marriage and their parenting journey. The two open up on their bumpy start to finally finding stability in a way that you don't want to miss! Elsewhere, we go …