POST-ELECTION VIOLENCE Rape Survivor Speaks Out
Nine years might have passed since unknown assailants raped Elizabeth Atieno Ngigi but the memory is still fresh in her mind. Elizabeth is now an advocate for sexual and gender-based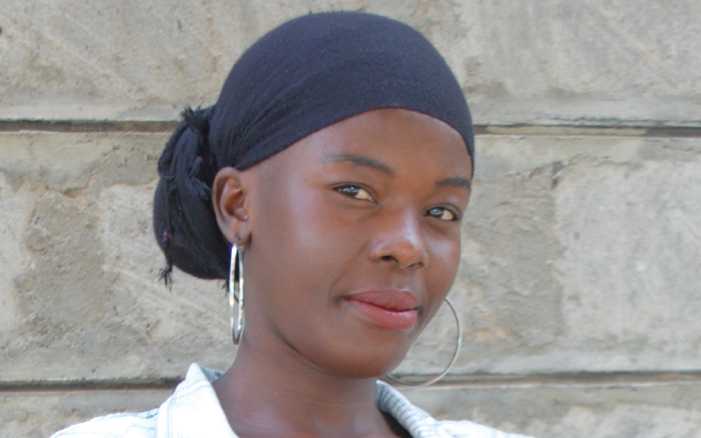 Nine years might have passed since unknown assailants raped Elizabeth Atieno Ngigi but the memory is still fresh in her mind. Elizabeth is now an advocate for sexual and gender-based violence survivors for she perfectly understands where the shoe pinches. The 26-year-old opens up to HENRY KAHARA on the ordeal that changed the course of her life and how she uses the experience to speak out for survivors of sexual and gender-based violence.
It is a hot Friday afternoon in the busy Eastleigh estate. Voices of businessmen and women hawking their products rent the air. You would be forgiven to think they are in a shouting competition.
Street vendors, potential customers and pedestrians are jostling for space that can barely fit one person. There are people everywhere and we are forced to walk in a single file along the narrow street.
The sound of the Imam calling Muslims to pray rises above the disarray.
My interviewee, Elizabeth Atieno Ngigi, holds two jobs hence she is an extremely busy woman.
It was only fair to hold the interview at her place of work, which is in this estate-turned-business hub. Elizabeth is an advocate for women's rights and when she is not doing so, she is a casual labourer with Forward Travellers, a matatu sacco plying the Kayole route.
I arrive on time for the interview just as she is taking a break, but due to the nature of her job, we sit near the bus stop since she needs to keep an eye on what is going on.
Elizabeth is also a sexual and gender-based violence (SGBV) survivor and a conversation with her unmasks the tough façade she has put up to reveal scars that are still fresh. Evidently, she is still bitter about the ordeal but who wouldn't be?
How it happened…
"It was New Year's Eve just after the announcement of the presidential results in the bungled 2007 general elections. I had gone to visit a friend and on my way back home I met a gang of young men who greeted me in a language I was not conversant with.
It was their way of identifying whether one was from their tribe or not. Of course, I was not able to respond and one of the gang members hit me with a blunt object and I passed out," says Elizabeth.
She lay there unconscious and came to the following day. She was bleeding and had immense pain in her nether regions and she instinctively knew what had happened to her.
For a moment, she thought she was dreaming. No, she wished she were dreaming. But the pain and blood were too stark a reality to ignore.
The first person she saw was a woman who proved to be the biblical Good Samaritan. The woman took Elizabeth to her house, nursed her before taking her to the nearest hospital where she was treated and discharged.
She went home limping, a gazillion of questions crisscrossing her mind. She was hurt. She was confused. But definitely not prepared for what awaited her. Few weeks after rape ordeal, she learnt she was pregnant after her period failed to come as expected.
"I was only 17 then and waiting for the violence to end so that I could resume school. When my relatives and friends discovered I was pregnant, their go-to solution was the easy way out – abortion.
But I couldn't imagine killing the baby despite not knowing who the father was. In addition, I knew the child would always be a reminder of what happened that night but I just couldn't bring myself to do it. It was a catch-22 situation but my parents brought me up in church and according to Christianity, abortion is a crime equivalent to murder so I was not for the idea," she says.
Elizabeth was an orphan and she was thus staying with her relatives. Her refusal to abort the baby made her relatives chase her away.
She consequently dropped out of school. With nowhere to go and no one to turn to, she rented a small house in Mathare slums. She gave birth to a bouncing baby girl in September 2008 with the help of Good Samaritans.
She describes the season after delivering as one of the worst in her life as she had no stable source of income.
"I did almost everything you would imagine of to keep my life moving," she says tearfully.
Just when she had thought she had had enough, she fell sick and was unable to fend for herself let alone her newborn.
She is grateful to a friend who introduced her to the director of Why Not Junior Academy Primary School in Mathare slums.
The school's kitchen would become her abode for a long time to come, but she wasn't complaining; at least she had a place where she and her baby could lay their heads.
"Many are the times I looked at my baby and felt a lot of hatred for her. I felt she was to blame for what I was going through. I am glad that is behind me now," she says.
Sorrow may last for the night…
Elizabeth met her husband, Jackson Ngigi, while living at the school compound. Jackson was the guard at the institution and they formed a friendship that grew into love.
"My husband comes from a community that often times doesn't see eye to eye politically with mine. The gang that raped me was from his tribe but this was not a hindrance when we fell in love with each other.
I appreciate him as a person and I understand tribe doesn't have anything to do with one's personality. Politicians are the ones perpetuating the tribalism tag, hence creating enmity and it's upon us to break it," she says.
I ask her about her relationship with her in-laws and she says, "A person's culture and religion does not impede their ability to love. Love doesn't have boundaries. It doesn't matter whether his family is comfortable with me or not. What is important is that we love and respect each other."
It seemed her luck was in the school for it was also here that she was referred to Jackline Muture, founder of Grace Agenda, a non-governmental organisation helping women suffering from sexual and gender-based violence.
They had opened an office in Mathare slums and were in need of an office administrator.
One day while having a gender-based violence meeting, Elizabeth actively participated in the programme provoking her employer to want to know more about her life. She gave out her story and her employer was deeply touched.
Elizabeth was recruited to join a team going round the country sensitising the society about sexual and gender-based violence. And that is how the advocate in her was born.
"The advocacy job is seasonal since the organisation relies on donor funds," she says to explain her side hustle with Forward Travellers.
Elizabeth says she dreams of going back to school so that she can fulfill her desire of becoming a lawyer.
"If I get the opportunity to go back to school, I will complete my secondary education and pursue law. This will help me to speak better on women's rights. By keeping quite about rape issues, we are giving rapists an upper hand. It breaks my heart that rape perpetrators walk scot-free as victims are left to nurse scars for the rest of their life," she explains.
Elizabeth wants an apology and reparations from the Kenyan government, who she accuses of failing to protect women.
She says that it is sad that the government seems to have moved on yet there are women like her who still live in pain.
On post-election violence…
Elizabeth says that the four-month orgy of violence that followed the disputed 2007 presidential election was an occurrence like no other as most women living in the slums went through hell.
Many of them were raped, some got infected with the HIV virus in the process, and others died while many lost their loved ones.
According to the Commission of Investigation into the Post-Election Violence, at least 900 women were raped during the 2007/2008 post-election violence.
Elizabeth says she would be happy to see the law taking its course in seeking justice for women who were molested during that period.
She notes that the rape was not just widespread but also very brutal. To date, Elizabeth's prayer is that nobody else will have to experience what she went through.
"Violence, in whatever form, is just deplorable. As a country, we need to vow never again to sink to the lows experienced in 2007 and 2008. Let's agree to disagree politically," says Elizabeth who notes that there is more that needs to be done to curb acts of sexual and gender-based violence.
Elizabeth gets worried when she hears politicians speaking recklessly during their campaign tours.
"Leaders need to be very careful since they are the ones who incite the citizens against each other. Politicians perpetuating tribalism and violence do not deserve any leadership position," cautions the mother of two adding, "I wouldn't like to see the repeat of what I saw after the 2007 general elections."
Buy a copy of the October issue to read this and many more