Teenager shot dead for playing loud music
A 19-year-old from Oregon state in the United States was on thanksgiving week shot dead for playing loud music at the parking lot of Stratford Inn in Ashland, police have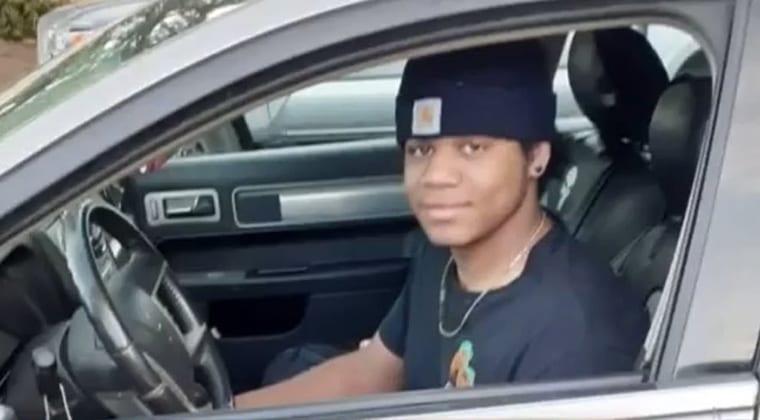 A 19-year-old from Oregon state in the United States was on thanksgiving week shot dead for playing loud music at the parking lot of Stratford Inn in Ashland, police have confirmed.
Ashland Police Chief Tighe O'Meara told CNN that 47-year-old Robert Paul Keegan shot Aidan Ellison after an argument about Ellison playing loud music.
Stratford Inn in Ashland, Oregon state in the US. [Source: The Washington Post]
It was at around 4:20 am when Keegan pulled out his gun from his coat and shot Ellison on the chest. Ellison died on the spot.
Biden names all-female communications team for the White House
On Sunday, President-elect Joe Biden and Vice President-elect Kamala Harris announced an all-women communications team.
"The blame for the incident is entirely on Robert Keegan, he is 100% responsible for it. He's the one who chose to bring a gun into the situation," O'Meara said.
On November 24, 2020, Keegan was arraigned in court and charged with first-degree manslaughter, second-degree murder, unlawful possession of a firearm and recklessly endangering another person. Keegan pleaded not guilty to the four counts.
The 47-year-old is currently being held at the Jackson County Jail and is set to appear in court on February 21, 2021. When contacted by CNN, Keegan's lawyer was unresponsive.
Scotland becomes first country to provide free pads and tampons
Scotland will create a nationwide programme to make period products accessible to all in schools and other public organizations in an effort to eliminate period poverty
Keegan was staying at Stratford Inn in Ashland because he was among those displaced by the Almeda Drive wildfire. Two people lost their lives in the fire and hundreds of others displaced.
Keegan's three-year-old son, who was living with him at the Inn, was handed over to his grandparents when Keegan was arrested.
Ellison's murder has caused a lot of uproar on racism against the minorities in the US which officer O'Meara has vowed to correct.
Parents Magazine ePaper
Read an ePaper copy of Parents Magazine. Caring for you and your family.
"I understand that there are legitimate tensions surrounding matters of violence against people of colour in the US, and this situation speaks directly to that. I want to do whatever I can with the police department to navigate our marginalized community member relationships and find a way through this," O'Meara said.
Featured Image: Aidan Ellison, 19, who was shot for playing loud music in Oregon state in the United States. [Source: Citizen Digital]