Report shows that 1.5 million Kenyans are living with HIV/AIDs
As the globe marks the World AIDs Day, it's a good time to evaluate if we are making any strides towards limiting the spread of HIV/AIDs. Statistics show that more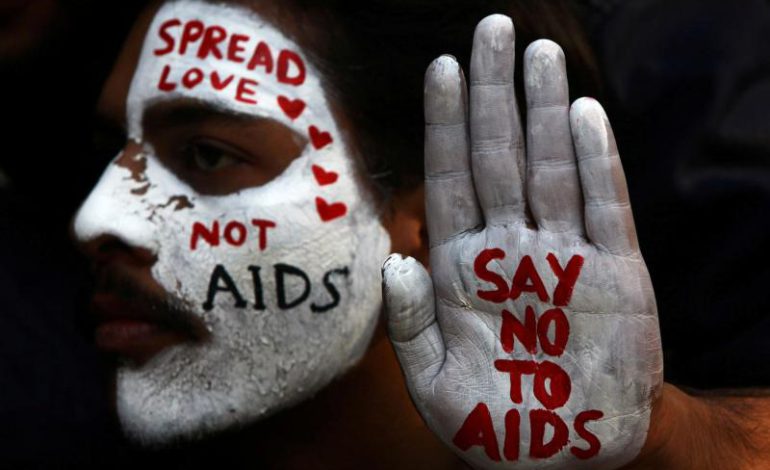 As the globe marks the World AIDs Day, it's a good time to evaluate if we are making any strides towards limiting the spread of HIV/AIDs.
Statistics show that more people have contracted the virus in the past year. According to the National AIDS and STI Control Program (NASCOP), 41,000 people contracted HIV/AIDs in 2019, this brings the total number of Kenyans living with HIV/AIDs to 1.5 million.
But researchers predict that the number of infections could be higher because many Kenyans do not know their HIV status. What is most worrying though, is that 20,000 Kenyans succumbed to the virus in 2019.
International body declares Africa wild polio-free
95 per cent of Africa's population has now been immunised, which was the condition the Africa Regional Certification Commission had set before declaring Africa polio-free.
Another worrying trend is that HIV/AIDs cases have increased by 1,000 in 10 different counties. Namely, Homa Bay, Siaya, Kisumu, Migori, Kiambu, Kajiado, Mombasa, Kisii, Nairobi, Nakuru, Uasin Gishu and Kakamega.
The report continues to show that women have been highly affected by the disease because 942,653 women and 565,752 men are living with HIV/AIDs in Kenya.
A substantial number of women have infected their young ones through breastfeeding. Statistics show that 21 per cent of babies who are infected are between the ages of 18 to 24 months whereas 17 per cent are between 24-36 months.
Moderna estimated to charge up to Ksh.4,000 for Covid-19 vaccine
Moderna, a biotechnology firm, will charge between Ksh.2,700 and Ksh.4,000 per dose of its COVID-19 vaccine, Chief Executive Stephane Bancel intimated, while talking to the German weekly Welt am Sonntag (WamS).
Over the years, Kenya has invested heavily in controlling the spread of HIV/AIDs. But since COVID-19 struck in early March, all attention has shifted to the fight against COVID-19. This has since threatened to override the gains made in the fight against HIV/AIDs and other endemic diseases such as malaria.
Turkanas who migrate to cities face high risk of heart disease
Migrating to cities is increasing cardiovascular disease risk among the Turkana,according to a new study.
However, NASCOP and the National AIDS Control Council (NACC) are still sensitizing Kenyans to observe HIV/AIDs preventative measures even though we are still battling COVID-19.
Featured Image: A student displays his face and hand during a World AIDS Day campaign in Chandigarh, India. [Source: Ajay Verma/Reuters]
Parents Magazine ePaper
Read an ePaper copy of Parents Magazine. Caring for you and your family.