Women imprisonment- Beyond the bars conference
In an event today 'Beyond the Bars Conference' that aimed to bring together formerly imprisoned women from all over Kenya, Clean Start Foundation, led by their Founder and CEO Teresa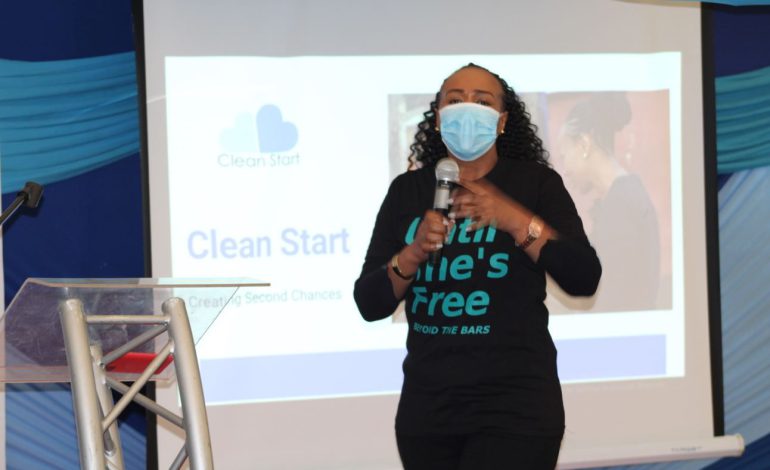 In an event today 'Beyond the Bars Conference' that aimed to bring together formerly imprisoned women from all over Kenya, Clean Start Foundation, led by their Founder and CEO Teresa Njoroge, celebrated their milestones and progress on their activities. Teresa Njoroge founded this after having served jail term for a crime she didn't commit, but came out with an awareness about what women go through in prison and the struggle to reintegrate into society after it. Together, women across the country who have been to prison form the Coalition of Formerly Imprisoned Women (COFIW)
Among the speakers at the event was their Chief Operating Officer, Susan Kihara, who lauded their efforts in providing food and hygiene packs to families of formerly imprisoned women. "We have to break the cycle of poverty that is enhanced by our criminal justice system," she said as part of her remarks.
Teresa Njoroge, who was is also formerly imprisoned, took to the stage to encourage women on the need to rise from their past and battle the isolation and depression that come with going through justice systems. She said," We must have systems to help formerly imprisoned women reintegrate back into society and allow them to have their second chance in life."
In attendance also was Hollywood actress Felicity Huffman, who also spoke about second chances and urged the women to not judge themselves even though others judged them. Felicity Huffman, though not Kenyan related with the women's experiences as she had been incarcerated in her own country in California for a crime she had pleaded guilty for and said that she deeply regretted.
"The criminal justice system of any jurisdiction mainly intends to rehabilitate offenders and prevents more crimes from occurring. While this happens, those who go through this system which includes prisons, are left with trauma, stigma and isolation to deal with. Often, they have no one to go back to after their term and so many of them end up behind bars again because they lack acceptance in here," Teresa invoked
On the subject of the struggle to re-integrate after jail term, Patricia Murugami, the Group CEO of Breakthrough Leadership Transformation Group reminded the over 100 women present that beyond the bars of prison were bars of anger and bitterness which would be a hinderance to their relationships once they were out of prison.
Nanyuki woman with two degrees pulls children out of school, claims it's satanic
The two children – a 13-year-old and eight-year-old – have not resumed school since January when schools reopened.
In support of the initiative, the event was also graced by organizations which help such women get back on their feet after they come out of prison. They are such as NLAS (National Legal Aid Service) which offers legal aid services to such women as they are vulnerable. Buildher was also represented at the conference, an organization that empowers women by training them in construction skills.
Some of the formerly imprisoned women shared their stories of imprisonment and the struggle to assimilate back into society and their families, but celebrated the the impact that Cleanstart had made in restoring dignity and hope in their lives.
This August, Parents Magazine presents yet another compelling issue!
On this issue, LSK chairperson Nelson Havi and his wife Felicine let us in to the home front and open up on life in the public eye among other stories that you don't want to miss.