18-year-old lady launches a women-only taxi firm
An 18-year-old South African lady Asiphe Mkhefa has launched a women-only taxi firm to protect women from violence in public transport and other taxi-hailing companies. Mkhefa told BBC Newsday that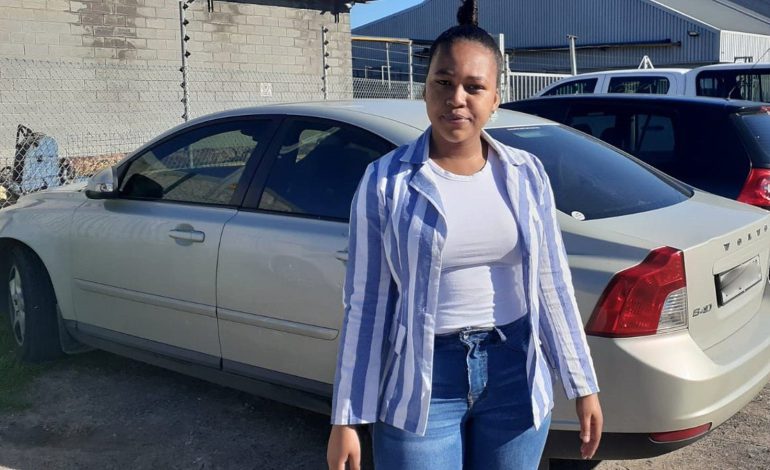 An 18-year-old South African lady Asiphe Mkhefa has launched a women-only taxi firm to protect women from violence in public transport and other taxi-hailing companies.
Mkhefa told BBC Newsday that the many taxis were not safe for women and hence she was compelled to start a safe space for women.
"Thirty-five per cent of gender-based violence comes from women being killed in public transport and e-hailing services. There's a lot of stories that women have been murdered in taxis," Mkhefa said.
Celebrities who have committed suicide
Globally, one person dies through suicide every second. According to a World Health Organization (WHO) report, suicides in Kenya have increased by 58 per cent between 2008 and 2017 which translates to 317 suicide cases every year.
The taxi-hailing app is still being developed but an SMS service is operational. How it works is one sends their location and their desired destination to a particular number then the cost is sent back to you and a driver is allocated. The make and the number plate of the car are also sent to you.
Mkhefa says that her team does not discriminate on her because she is 18-years-old.
"My employees have faith in me because I do not portray myself as an 18-year-old. But I portray myself as a leader," Mkhefa notes.
How a couple found help online
When COVID-19 struck in March 2020, Walter Waweru (33) and Rose Wanjiku (26), as well as their newborn baby, were among the first people to feel the economic ramifications of the pandemic.
However, some people have not embraced the women-only taxi firm.
"Not all people are open-minded, not all people are concerned about what is happening in the country. We have male citizens that are very concerned about the women and they are supporting the initiative," Mkhefa pointed out.
A women-only taxi firm in Kenya
On September 2018, a similar taxi firm called An-Nisa was launched in Kenya. The founder of An-Nisa, Mehnaz Sarwar, launched the online-taxi firm to cater to women and children passengers in Nairobi City.
"I was always uncomfortable being in a car with someone I didn't know, especially if it was a male. So, I was always in search of a female driver. I realized that a lot of ladies are still in that position," Sarwar says.
So, she consolidated her savings with other funds from family and started An-Nisa taxis which is an Arabic name for 'women'.
"My experiences motivated me to start this app. I always feared, as a Muslim woman, and I wanted to be driven by a fellow woman which was rare to find," says Sarwar.
Within the first week, 100 women drivers had signed up. By 2019, that number had shot up to 300 female drivers.