Diesel shortage at Nairobi CBD fuel stations
Several fuel stations at the Nairobi Central Business District (CBD) are experiencing a diesel shortage. Fuel attendants at leading fuel vendors – Ola Energy and Total Kenya – confided in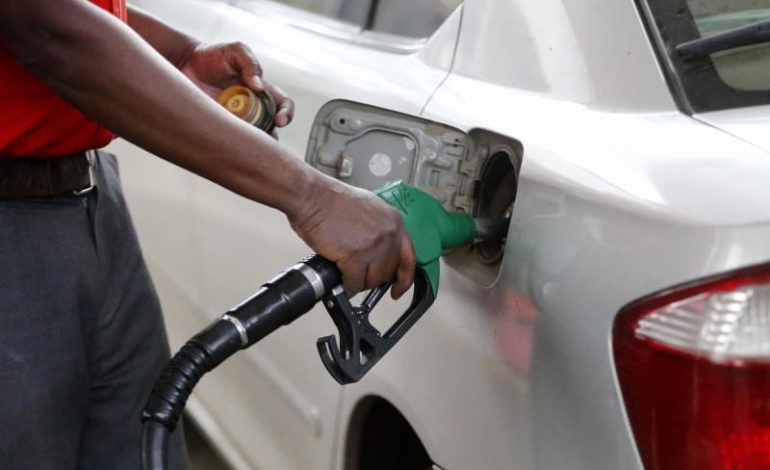 Several fuel stations at the Nairobi Central Business District (CBD) are experiencing a diesel shortage.
Fuel attendants at leading fuel vendors – Ola Energy and Total Kenya – confided in Nation that they have not had diesel for the past one week.
"We haven't had diesel the whole of this week. The product is not available even at depots," Benjamin Mulwa, an attendant at the Total station on Kimathi Street told Nation.
The Ola Energy Filling Station at Afya Centre has also been experiencing a diesel shortage.
However, the diesel scarcity has not affected fuel stations outside the Nairobi CBD.
"I have not experienced any shortage of diesel here," said an attendant at a fuel station in Zimmerman.
18-year-old lady launches a women-only taxi firm
An 18-year-old South African lady Asiphe Mkhefa has launched a women-only taxi firm to protect women from violence in public transport and other taxi-hailing companies.
Gents fuel station along the Northern Bypass does not also have a diesel shortage.
The diesel scarcity at the Nairobi CBD is likely to prompt Public Service Vehicles drivers to hike the fares for Nairobi commuters. The shortage is also likely to affect the prices of consumer goods as diesel is used to power machines in the processing sector.
In August, the Energy and Petroleum Regulatory Authority (EPRA) increased the diesel prices by Sh2.76, hiking it to Sh94.63 per litre.
The hike was caused by an increase in the average cost of importing fuel. The cost of importing diesel increased by 10.3 per cent per cubic metre between June and July.
Energy Principal Secretary Andrew Kamau told Reuters that the government is planning on setting up a diesel standardization fund to prevent fluctuations of prices in the future. Motorists will only have to part with Sh5 more per litre which will go to that kitty.
EPRA will review the fuel prices this week.
Celebrities who have committed suicide
Globally, one person dies through suicide every second. According to a World Health Organization (WHO) report, suicides in Kenya have increased by 58 per cent between 2008 and 2017 which translates to 317 suicide cases every year.