5 Ways to get out of a funk
We all have had days when we feel feel immensely unmotivated, bored, and even hopeless or what is called a funk. This happens even to the best of us, but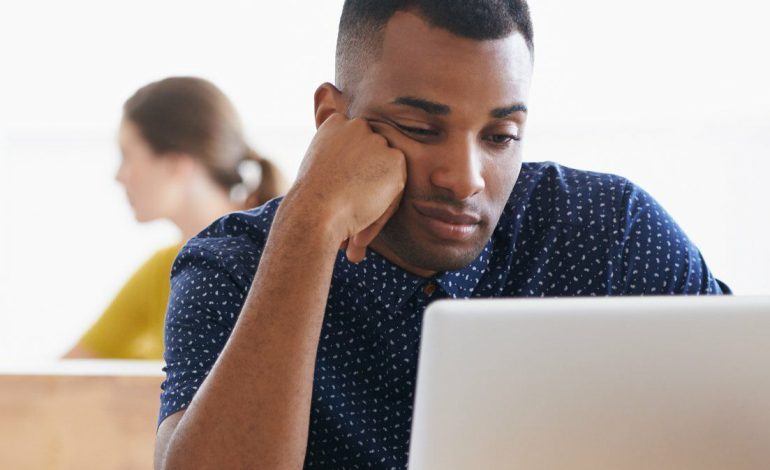 We all have had days when we feel feel immensely unmotivated, bored, and even hopeless or what is called a funk. This happens even to the best of us, but the good news is that you can get out of it if you recognize it early.
Here are five ways to get out of a funk.
Get distracted
If you're going through a funk, taking a break from your thoughts might be a good idea. You could get online and meditate or even download a mindfulness app. Directing all your focus on the present is easier when we focus our minds entirely during a meditation session.
Welcoming distractions of any kind can minimize the negative emotions that come with you being in a rut. You could do things you like to elevate your mood, like picking up a book, learning a skill you've wanted, or even watching your favourite TV show.
Take time off work and rest
Taking a day or two off work might reset your productivity clock. You should turn off all the notifications and stay away from your email and anything regarding work. Rest if you need to and worry about everything else later. You could also take a walk in nature to reduce any negative feelings.
Be creative
You don't have to be Picasso to consider yourself creative. There are different things you can do for a healthy outlet of your feelings. For instance, if you are not the best at communicating, you could try journaling your feelings or keeping a gratitude journal.
You could also rearrange your space or redesign it or you can try out a new hobby like photography or painting. Just don't feel pressure to make something perfect.
Plan something exciting
Planning gives you something to look forward to during bad days and also inspires you. The plan can be as big as planning for a trip or as small as a spa day.
You could plan a girl's weekend trip, a drive home, or a vacation for next year. Your pamper day could include doing a face mask, enjoying a hot soak in a bubble bath, getting massages, or even getting your hair done. You can decide to mash up the big and small plans as this could do you a lot of good.
7 Ways to motivate yourself
1. Make failure your bestieIt's almost inevitable to fail in one thing or the other. The difference betweensuccessful people and unsuccessful ones is that successful people never quit.It's important to keep trying when you fail by rising and picking yourself up. If you tried something and it did…
Create a playlist that lifts your mood
A good playlist can cure almost anything. Compiling more than ten songs could end up being an hour of music that makes you feel good. Compile songs that remind you of your happiest times and make you want to get on your feet.
Turn on the music when you feel a funk coming on, let yourself feel free, and remember that life doesn't have to be taken so seriously!
Photo by dusan jovic / Unsplash
Getting out of a rut is not a one-size-fits-all prescription. Funks are part and parcel of life, and they are completely normal. Being aware that you are going through it is the first step to better days.  
Celebrate the month of love with the February issue of Parents Magazine!
Gracing the cover are music producer Jacky B and his wife, actor Brenda Michelle.
Featured image courtesy: The Muse