7 Egg-citing things to do with your kids this Easter
As a parent, you probably know how difficult it can be to keep little ones busy. Here are some ideas for fun things to do this Easter. Fun fact; they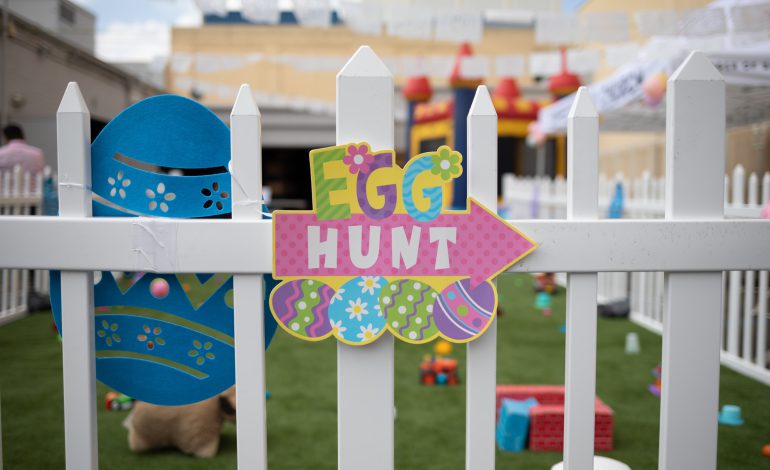 As a parent, you probably know how difficult it can be to keep little ones busy. Here are some ideas for fun things to do this Easter. Fun fact; they may involve eggs!
Egg Hunt
So let's start with the obvious. The egg hunt is one of the best Easter activities for kids! It's a great activity for kids of all ages and it can be done indoors or outdoors. You can even have your children hide the eggs and search for them afterwards!
Also, check with your local community centre to see if they're hosting one, or ask around to find out if friends are planning on having one at their house. It's fun to create your own Easter eggs by hiding plastic eggs filled with candy, trinkets and maybe even a little cash for the kids to find.
Photo by Frank Zhang / Unsplash
Decorate Eggs
Decorating eggs is a classic Easter activity that both moms and kids can enjoy. There are so many different ways to decorate eggs. You can use stickers or stamps, paint them with markers, or use more traditional methods like colouring kits or even food colouring!
Image courtesy: iStockphoto
Have an Egg Race
An egg race is another great activity for kids and adults alike! Simply place two hard-boiled eggs on each side of a table and have both players race to see who can get their egg across first by blowing on it. This is sure to provide some laughs and fun competition between family members.
Go to Church
For some families, going to church is one of their most treasured rituals. Faith gives people a depth of spirit and a relationship with the rest of the community. Easter is a good time as any to teach the kids that believing in something bigger than themselves is a good thing.
How to be safe on Kenyan roads this Easter
Roads have increased efficiency in transportation, they have however also led to apprehension among road users that is necessary for keeping safe.
Easter brunch
Start your day off right with a special celebration at one of the restaurants or hotels offering an Easter brunch. If going out to brunch on Mother's Day is too much of a hassle, celebrating Easter with a meal out might be just the ticket.
Many hotels and restaurants have special Easter brunch offerings, complete with omelette stations, carving stations and special beverages. Sometimes it's nice to let someone else do the cooking and cleaning for a change.
Image courtesy: iStockphoto
Take a family photo in your Easter best
Get everyone looking their best — especially if you're going to be out having brunch — and take a picture. You'll want to remember this year when the kids are all grown up!
Make Easter-themed treats
It's not a holiday without something sweet. Get your creative juices flowing by making some festive treats that both moms and kids can enjoy.  Find plenty of ideas on how to decorate cupcakes, cookies or other desserts with an Easter theme, and get baking!
Image courtesy: Taste
Remember…
Easter is the time to spend time with your loved ones and family, make it count!
Celebrate inspiring women with the March issue of Parents Magazine
On this issue Patience Nyange, one of Taita Taveta's gubernatorial aspirants shares her quest to give a voice to the voiceless; as we celebrate Maxine Wahome